(Editor's Note: This article is part of One United Lancaster's series on United Way of Lancaster County's 2023-24 Level Up & Launch grant recipients.)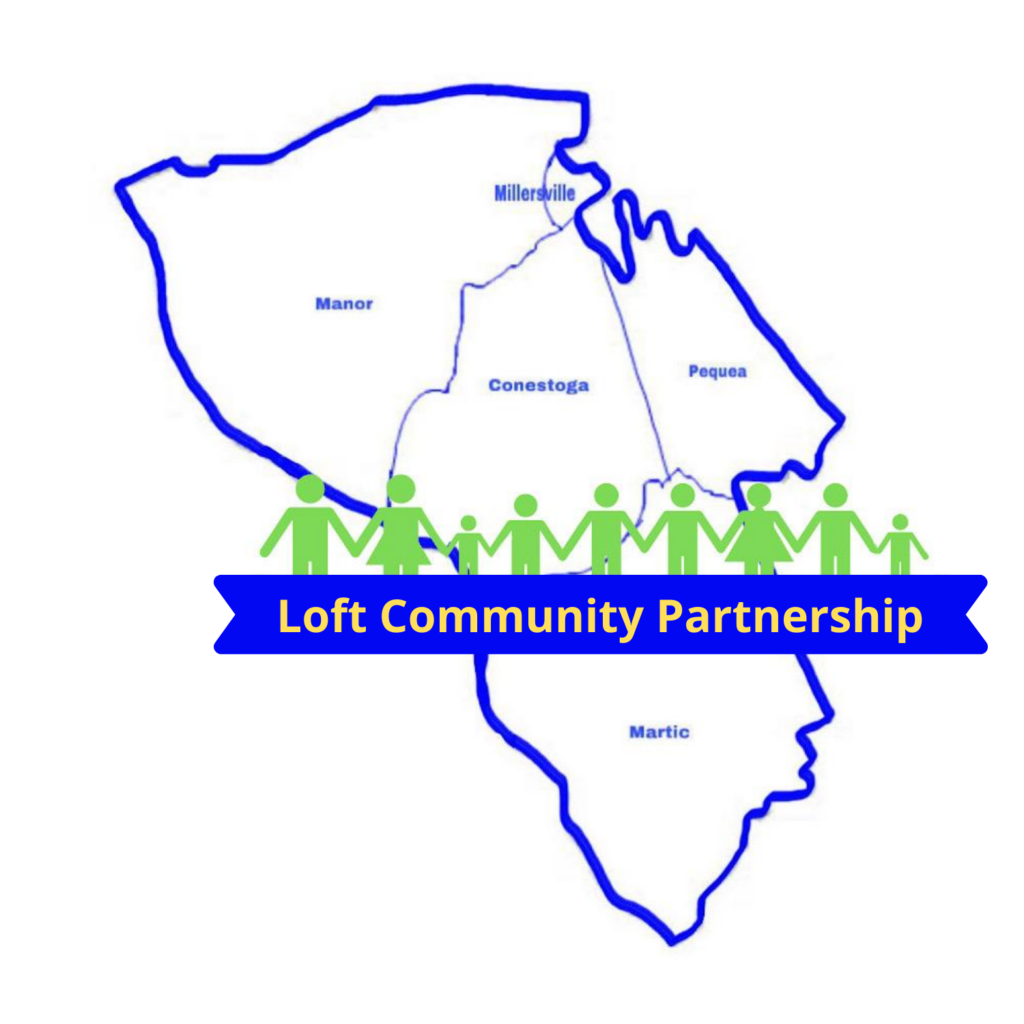 The Loft Community Partnership operates out of St. Paul's Lutheran Church in Millersville, helping families in the Penn Manor area. It provides a range of services including a food pantry, a clothing bank, a furniture bank, housing referrals and more.
The food pantry, which serves more than 200 households a week, is operated on a pop-up basis. Every Wednesday, the church lobby is transformed: Tables, shelves and carts are set up and laden with food items and other necessities for clients to select.
A good portion of the stock comes from local food banks. Other items come from individual donations, including some from volunteers' backyard gardens.
It's a huge effort, week in and week out, but it's an essential service to the community, says Jenna Graeff, the Loft's Director of Strategic Partnerships. She estimates it serves 230 to 260 households a week, which equates to 900 to 1,200 people.
Its sustainability is now being enhanced with help from a $30,000 Level Up & Launch grant from United Way of Lancaster County.
"Something that we never want to do is have to reduce what we do, scale back or change something as impactful as our current food pantry program," Graeff said.
"This grant funding will allow us to sustain, and build capacity … and really start to fill in and support the volunteers who have supported this organization for so long."
The main element is the acquisition of a refrigerated van. That will allow the Loft to implement the 717 Food Recovery Program. The nonprofit plans to pick up food in the area that would otherwise be discarded, providing it to households in need instead of consigning it to a landfill or an incinerator.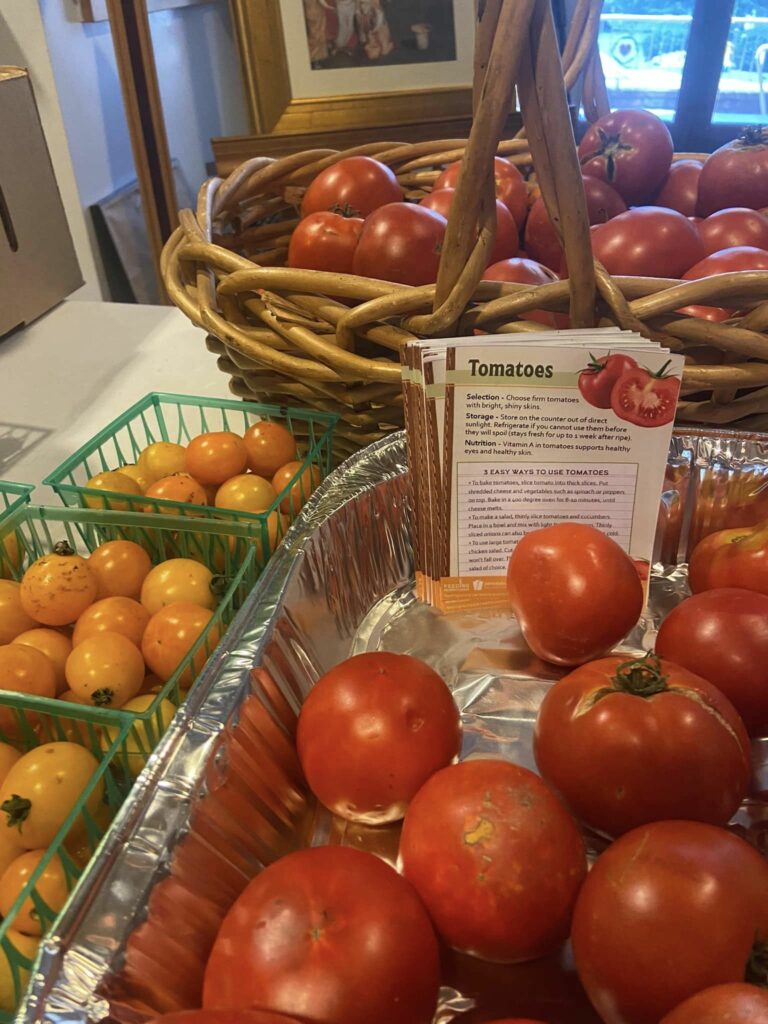 The move will take pressure off the Loft's cadre of volunteers, who have been using their own vehicles to pick up donated goods.
Graeff joined the Loft about a year ago. She has a master's degree in Social Work from Millersville University.
Many of the volunteers in the food program are former teachers, and she said the pantry works like a "well-oiled classroom."
"When I started here … to see the impact that the volunteers and the community has on food pantry shoppers was just profound," she said. "To see all of the work that they were doing, week after week … bringing these resources together, all with a group of very committed volunteers …"
"Relationships develop, community support develops … Seople come here every week, they build trusting relationships," she said.
The Loft provides parents with diapers for young children, thanks to a partnership with another Penn Manor nonprofit, Hettie's Hope Chest. Around 85 families take part.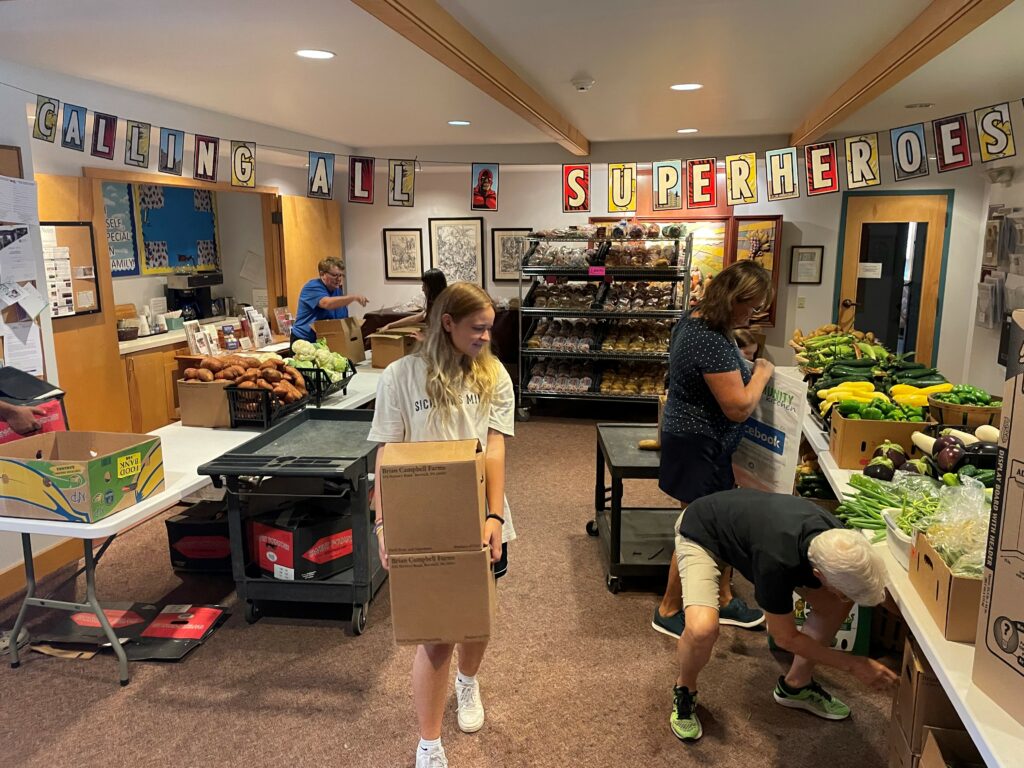 The clothing bank currently operates by appointment. The Loft collaborates with other agencies to assist households who need housing or are behind on their utility bills. It is working on building up a 'benevolence fund' for emergency assistance.
"It's still being established, but it's one of our priorities," Graeff said.
The Loft also runs a Life Skills program for Penn Manor kids with intellectual disabilities. In mid-August, it organized a giveaway of backpacks and school supplies for district students.
"The routine of volunteerism is just amazing," said Jodie Henderson, a retired Penn Manor High School teacher and one of roughly 50 regular volunteers.
Said Graeff: "We want to make sure that we are a community staple in Penn Manor for many years."