(Editor's Note: This article is part of One United Lancaster's series on United Way of Lancaster County's 2023-24 Level Up & Launch grant recipients.)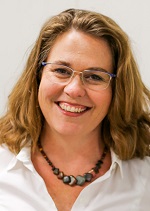 "We are helping those who have a need," said Paige McFarling, executive director of the Lancaster County Food Hub.
The Food Hub is 75 years old. Previously known as the Lancaster County Council of Churches, it rebranded a few years ago to make its mission clearer to guests and the general public.
It is headquartered at 812 N. Queen St., where it runs a food distribution service, a clothing bank and a day center for homeless individuals. It operates a low-barrier overnight shelter nearby at Ebenezer Baptist Church, 701 N. Lime St.
The Food Hub is using a $20,000 Level Up & Launch grant from United Way of Lancaster County to launch the process of formalizing and scaling up assistance to an important subgroup of the population it serves at its shelters: Individuals who lack stable housing after exiting some form of confinement: residential mental health treatment, addiction recovery or incarceration.
It's intended for people who are at risk of "slip(ping) through the cracks" after their release, McFarling said. The grant funding, she said "has given us an opportunity to actually formalize the work that we're doing."
Homelessness in Lancaster County is at a crisis level, McFarling said.
"Lots of people need lots of help to try to figure out where to go and to find a place to be," she said.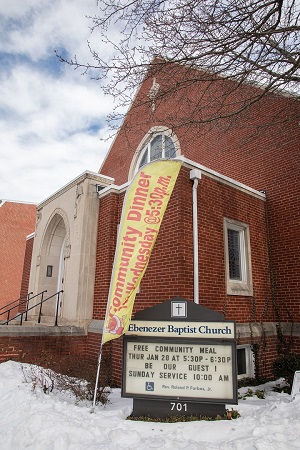 Generally speaking, she said, individuals exiting addiction and mental health treatment programs need the same services as those reentering the community after incarceration, and benefit from the same approach. They may need help with securing government ID, social services, jobs, transportation or housing. The grant funding will go directly toward providing those client services.
The Lancaster County Reentry Coalition, housed within the county Redevelopment Authority, was formed to coordinate services to individuals exiting prison. The Food Hub has been intentional about not duplicating the work of other organizations, McFarling said.
Historically, the Food Hub ran the Homelessness Coalition's annual winter-season shelter for women. It had a highly successful track record, placing 85% or more of the women into more stable housing. In 2020-21, the shelter closed early because everyone had been placed.
That led the Homelessness Coalition to invite the Food Hub's participation in 2021 when the coalition solicited proposals to run the year-round low-barrier shelter at Ebenezer Baptist Church. The shelter had been opened the previous summer in the midst of the pandemic.
The Food Hub was selected, and has operated the shelter since then. In 2022, it provided 13,300 nights of rest to some 600 individuals.
Staff encourage night shelter and day center guests to take advantage of the services they need to leave the streets. Over time, many do.
McFarling said it's important to create an environment where people feel comfortable and respected.
The organization is helping people "find their next step, to find their way," she said.