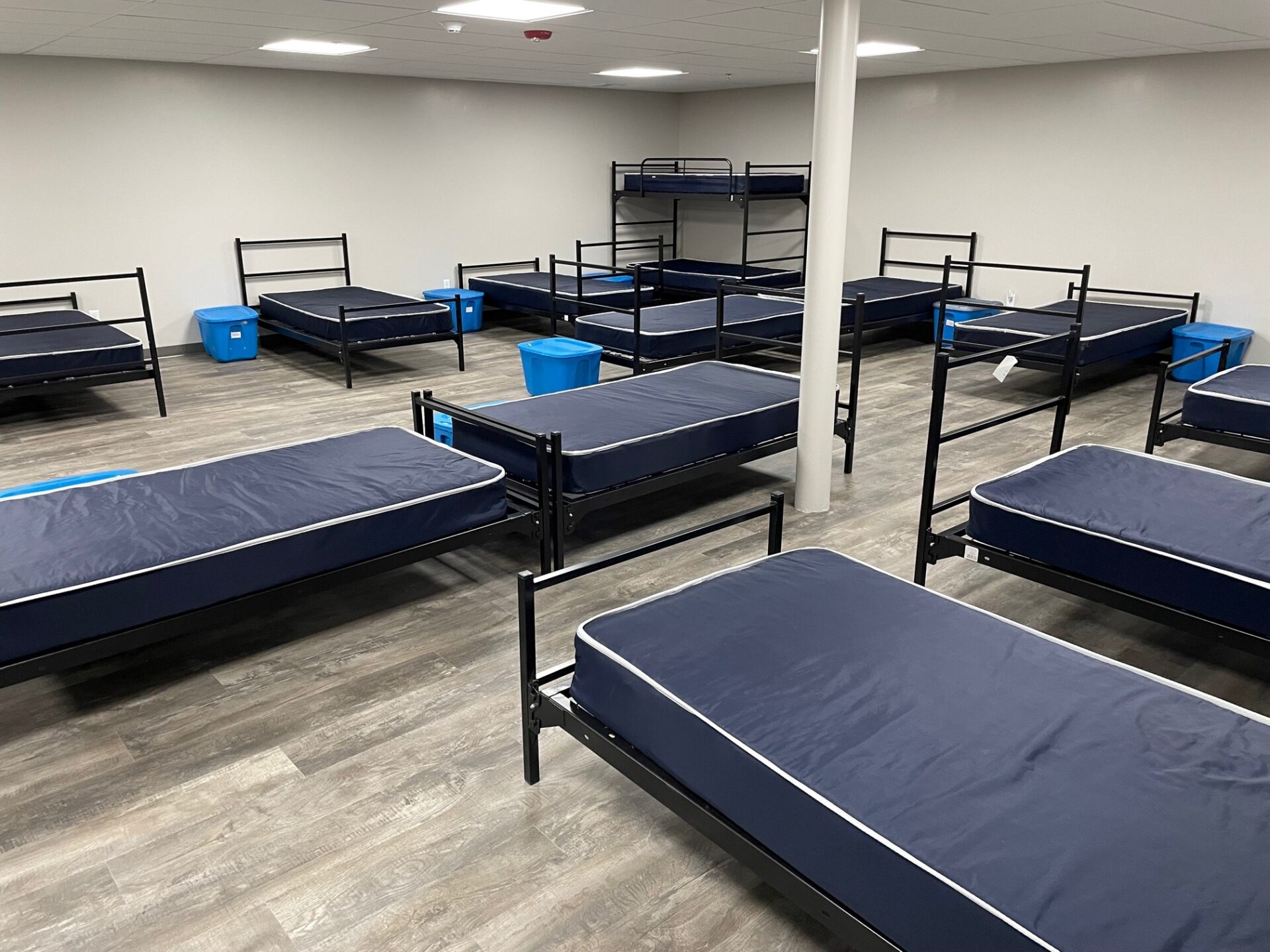 Two Lancaster County winter emergency shelters are staying open an extra month this year.
Elizabethtown Emergency Shelter and the Welcome Place at Ebenezer Baptist Church in Lancaster city will both continue operating through Friday, April 29, said Deb Jones, director of human services at the Lancaster County Redevelopment Authority.
Jones oversees Lanc Co MyHome, the county's homelessness coalition, which moved to the authority this year.
"Because of COVID, variable weather temperatures and the lack of affordable housing, these agencies have agreed to continue their services, working diligently to keep folks warm, safe, and dry while assisting with housing," she said.
The Lancaster County Food Hub operates The Welcome Place. The Elizabethtown shelter is operated by ECHOS, Elizabethtown Community Housing & Outreach Service.
In an email update, ECHOS' Executive Director Brie Anderson said a key factor in the decision to extend services was the area's acute housing shortage.
"We are providing extra time for our team members and guests to work together towards securing housing," she said. "This extra time also serves to get us closer to warmer weather and hopefully closer to the end of the housing instability that the pandemic has exacerbated."
Rental vacancy rates are exceptionally low in Lancaster County, and rents are rising, creating exceptional challenges for lower-income households. In mid-February, more than 160 people were staying at local hotels through the Emergency Rental Assistance Program, or ERAP, due to the lack of available affordable rentals.
The Food Hub and ECHOS both rely on volunteers and donations. For more information, contact rsaner@lcfoodhub.org or volunteer@echoslancaster.org, respectively.