The Lancaster Conservancy announced Friday that it has completed the $1.9 million acquisition of 77 acres adjacent to the organization's de Perrot Woods Nature Preserve in Elizabeth Township near Brickerville.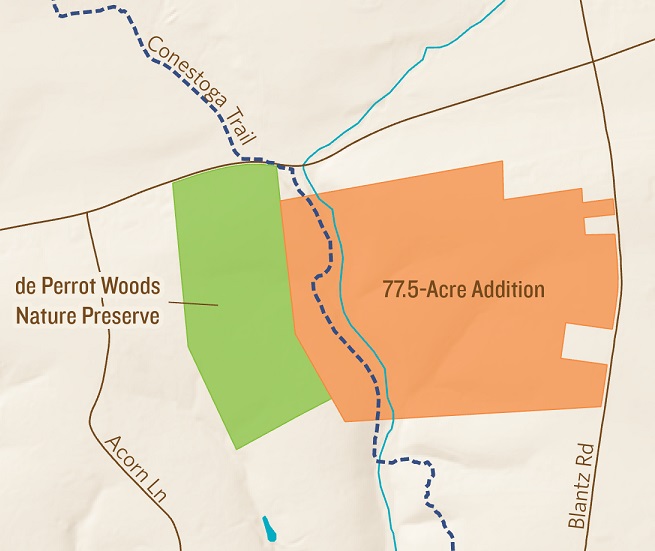 The new tract includes land along the Conestoga Trail and a tributary to Hammer Creek, which feeds into Speedwell Forge Lake. It being added to the 31-acre preserve, bringing it to more than 100 acres.
Preserving natural buffers around waterways is a key strategy for maintaining water quality. Speedwell Forge "is an important clean water asset we must all work together to protect," Conservancy President and CEO Phil Wenger said.
Claire de Perrot donated her namesake land to the Conservancy in 2015. It is being managed as wildlife habitat, and does not have a parking lot or a trail system.
The new acreage offers potential for the development of trails branching off the Conestoga Trail; until that happens, however, visitors are asked to stay on the Conestoga.
De Perrot said she's pleased that the addition will make the woods accessible for hiking.
The acquisition was completed March 16, according to county records. The state Department of Conservation & Natural Resources provided half the funding; Lancaster County provided another $150,000 from its American Rescue Plan Act funding.
There are three other Conservancy preserves in the immediate area, totaling more than 700 acres of protected land.