Heather Valudes is becoming the first woman president and CEO of the Lancaster Chamber in a significant year for the organization.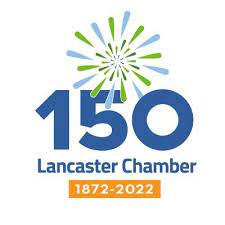 The chamber is marking its 150th anniversary in 2022, a milestone it will celebrate at its annual dinner June 23 and at other upcoming events.
Valudes has been reviewing the chamber's past as preparation for stepping into her role. That look at "legacy leadership," she said, will inform her actions as she guides the business organization into a rapidly evolving future.
"We know demographics are changing for business," she said. "We know the issues that businesses and their employees care about are changing.
"And so how do we, as a chamber, really lean into what matters most to businesses and provide them with the content they're looking for; the leadership they're looking for; the perspectives they're looking for?"

Valudes, 35, will have been at the chamber for 11 years as of July, having come on board as its advocacy director.
She was named vice president in September, but acting in that capacity long before, outgoing chamber President and CEO Tom Baldrige said.
Related: A Q&A with retiring Lancaster Chamber CEO Tom Baldrige
Valudes was heavily involved in the development of the chamber's new three-year strategic plan. It was intended all along as a road map for the organization's next president; Her pre-existing familiarity with it should make it all the easier for her, Baldrige said.
Baldrige said he is "absolutely confident" in her success.
"I've never asked her to do something over 11 years that she hasn't nailed," he said.
Valudes said the capacity to break barriers "comes from people giving you opportunity and taking those opportunities."
She credits Baldrige with invaluable mentorship and emphasizes her gratitude to the rest of the chamber team and her family for their support.
"I could not be more excited to be at the helm of this organization," she says.