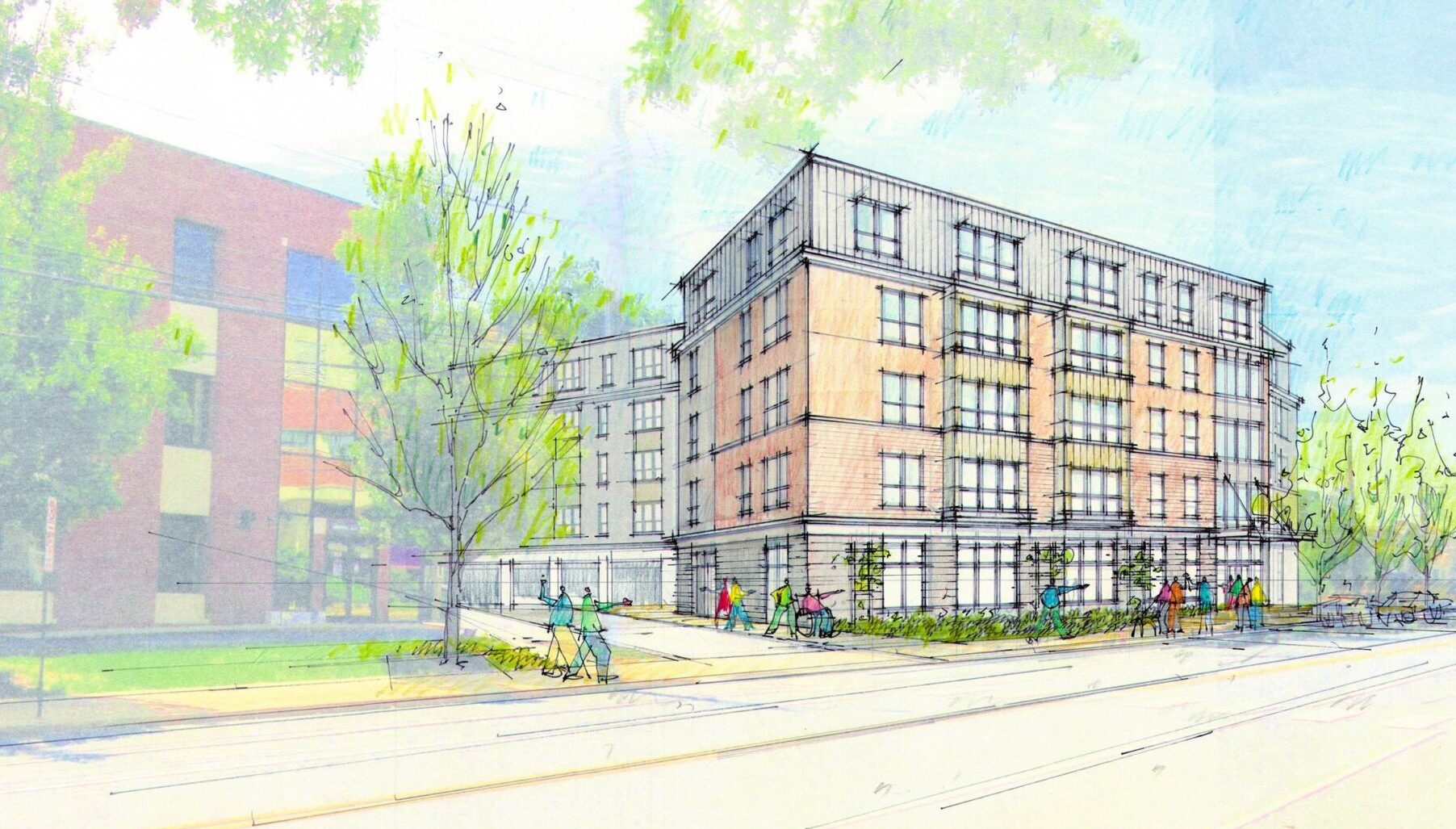 HDC MidAtlantic has created a web page for neighbors interested in its affordable housing initiative in west Lancaster.
It includes a timeline of upcoming meetings for the initiative's first phase, The Apartments at College Avenue, as well as past meetings, news coverage and presentations.
"We have created this page to ensure that community members and stakeholders have access to the most accurate information on this development from current and past meetings," spokeswoman Kate Hartman said in a statement.
HDC hopes to break ground this summer on The Apartments. The $15.4 million project would result in a five-story building with 64 units for low- to middle-income renters. Its rear section would overhang an existing parking deck, which would be partly or fully rebuilt.
Succeeding phases call for developing affordable housing at the Delp wing of the former St. Joseph Hospital campus (about 50 units) and at 838 Marietta Ave. (potentially 46 to 50 units). A fourth phase would involve a site in the 900 block of Wheatland Avenue; HDC says "there are no plans" for a multi-story apartment building there, as it understands the neighborhood's desire to preserve the trees on the site.
A private firm, Washington Place Equities, is planning to redevelop the bulk of the St. Joseph site. It, too, has a project web page, featuring some of the same material as HDC's page.