The Central Pennsylvania Food Bank officially introduced the results of the Lancaster County Community Hunger Mapping Project to local nonprofits and the broader community on Tuesday.
"It's more than just a report," Joe Arthur, the Food Bank's executive director, told reporters and dozens of stakeholders gathered at Southern Market Center. "It's going to be a road map," helping to close the remaining gaps that are keeping Lancaster County households from accessing the nutrition they need.
The Food Bank spent about a year researching and writing the document at the behest of, and in collaboration with, Hunger-Free Lancaster County, a coalition of some 40 stakeholder organizations. (United Way of Lancaster County is a coalition member and was part of an advisory group providing input on the report process.)
Hunger-Free Lancaster County grew out of a steering committee organized in 2012. It recognized early on the need for a detailed, data-driven study of food insecurity, said Alice Yoder, executive director of community health at Penn Medicine Lancaster General Health and a Democratic candidate for county commissioner.
"We cannot improve what we cannot measure," she said. "… We are so excited that this has finally happened."
The report incorporates statistical and demographic data and the input of nearly 2,000 community members, collected through surveys, interviews and listening sessions. It cost about $125,000; financial support came from local foundations and the Community Action Partnership of Lancaster County.
Besides the full version, the Food Bank prepared an abridgement containing the executive summary and findings. Both versions are available on the Food Bank's website, along with an interactive online food insecurity map.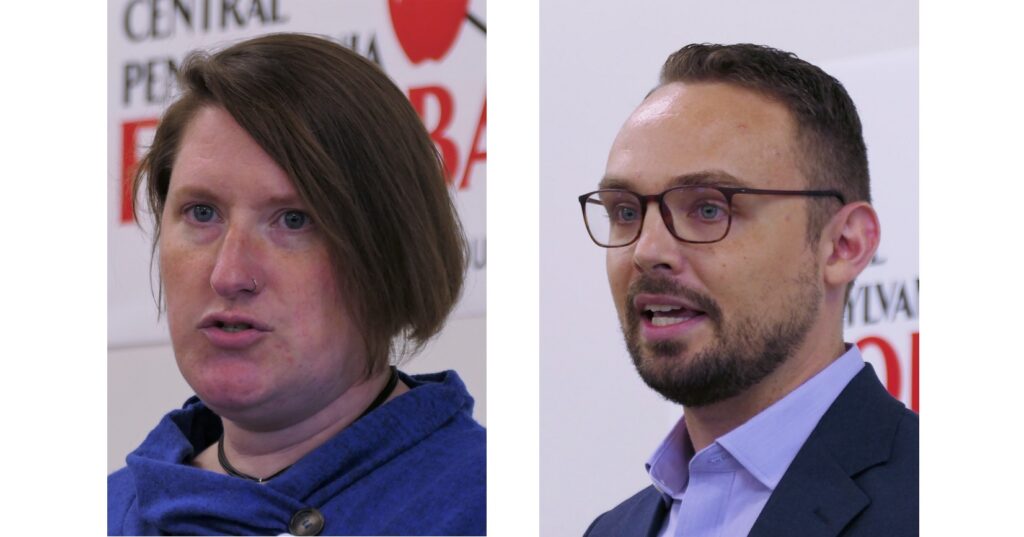 There are 40 findings in all, each with a corresponding recommendation. On Tuesday, Zach Zook, the Food Bank's senior policy research manager, and Dawn Watson, its policy research coordinator, highlighted the most important ones. Their talk largely followed the outline of their earlier presentation to the Hourglass Foundation at its First Friday Forum.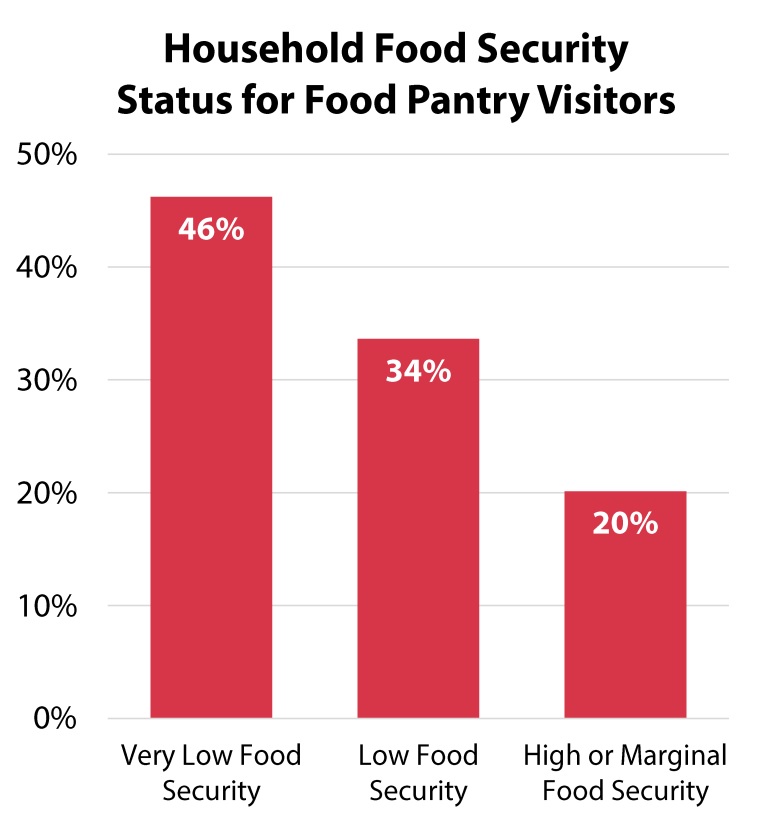 Among the main points:
More than 47,000 individuals in Lancaster County, or 8.7% of the population, live in food insecure households.
Children are 55% more likely than adults to be food insecure, and Blacks and Latinos are 3.5 times more likely than Whites.
Many opportunities exist to promote collaboration among food pantries and adjust policies to close gaps and reduce barriers to access.
The report distinguishes between low food security (reduced quality, variety or desirability) and very low food security (reduced food intake due to lack of resources). Among food pantry visitors, 46% came from households in the latter "very low" category.
Among the recommendations:
Keep mandatory documentation and other access requirements to a minimum: "Our main recommendation is (for food pantries) to be a very low barrier service," Watson said. Pantries that require photo ID or proof of residency, as many do, should think about whether that's necessary, she said: "If they're at your door, they need food."
Collaborate to broaden access: More than a third of pantry visitors work full-time. Not every pantry needs to be open at all hours, but evening and weekend access should be available throughout the county.
Collaborate to increase capacity: Across the board, clients prefer choosing food themselves to receiving pre-packed boxes, but for many pantries, that's not feasible. Under-resourced pantries should receive assistance, the report says, citing particular concerns in Lancaster city, where pantries serve historically marginalized Black and Latino communities.
Encourage patrons to utilize SNAP, WIC, other social services and free school meals: When people in need don't take advantage of programs for which their eligible, "this is money we're leaving on the table," Watson said. Besides recommending a multi-faceted push to encourage enrollment, the report proposes piloting a "Double Up Food Bucks" initiative, which would provide matching dollars for SNAP benefits spent on fruits and vegetables.
Advocate for policies to bolster household income security: Examples include higher wages, opposition to SNAP work requirements and restoration of the expanded child tax credit. The child tax credit would be an especially big deal, Zook said. When it was in effect, food insecurity among local children dropped by 35%, only to rebound after it expired.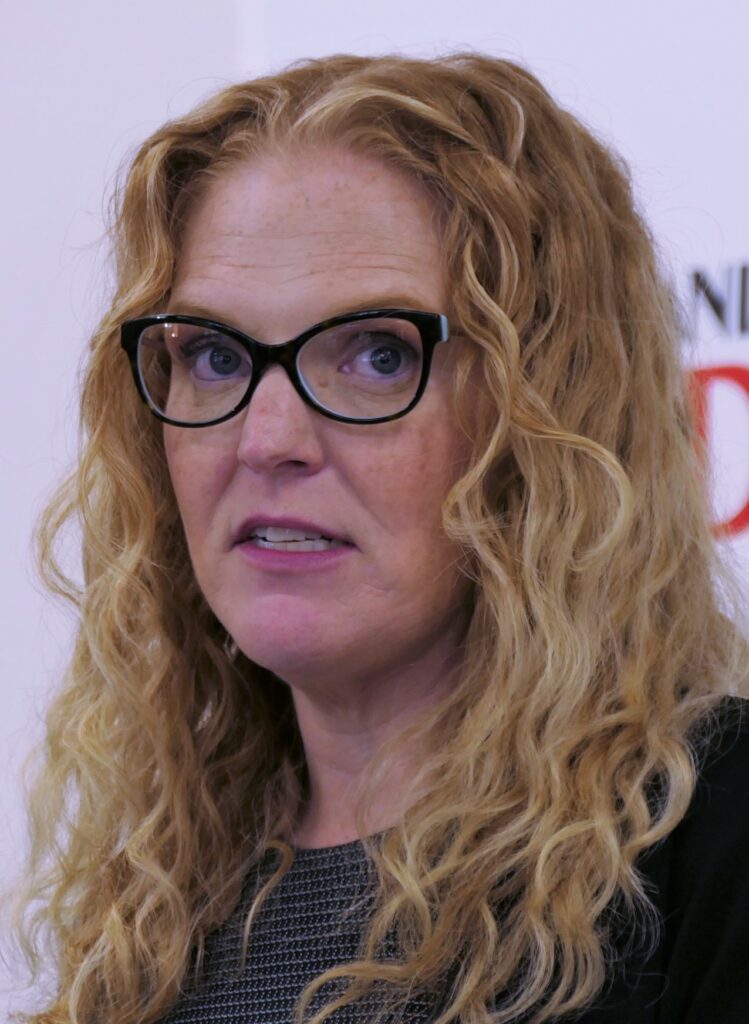 What's next?
Caryn Long Earl, director of the Bureau of Food Assistance at the state Department of Agriculture, commended the coalition for commissioning the report. She predicted it will be "transformative" and provide an example for other counties to follow.
Hunger-Free Lancaster County is looking to incorporate most if not all of the report's findings and recommendations into its upcoming strategic plan, which it is hoping to have finished around Thanksgiving, spokeswoman Corinna Wilson said.
The report recommends using reductions in very low food security as the "main measure of success." Zook said the Food Bank will continue to collect data and track progress.
Zook was reluctant to offer any specific percentage reductions or other targets for providers to aim for. He noted that the report is a starting point, the first time local agencies have had such detailed data, so it's hard to know yet how much impact any policy changes might have. Moreover, charity food providers aren't working in a vacuum: The major systemic factors affecting food security — overall economic conditions, food prices, federal and state policy and so on — are outside their control.
When pressed, he noted that Feeding America, the Food Bank's parent organization, aims to cut nationwide food insecurity from its current level, roughly 10%, to 5% by 2030.
"We could use a similar mark," he suggested — for example, aiming to cut very low food security among food pantry visitors from 46% to 20% or 25%. Fewer total food bank visits would also be a positive sign that local food security was increasing.