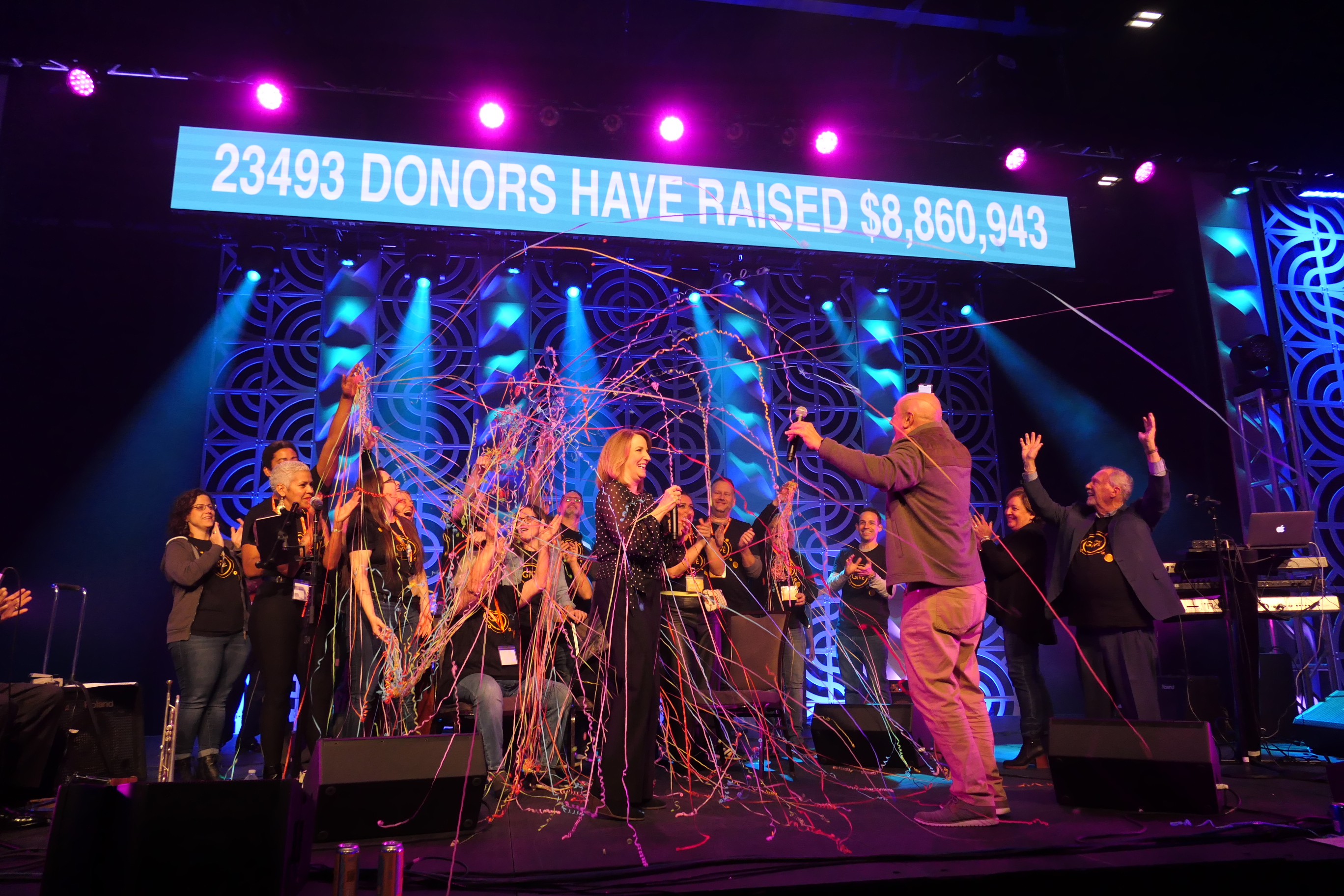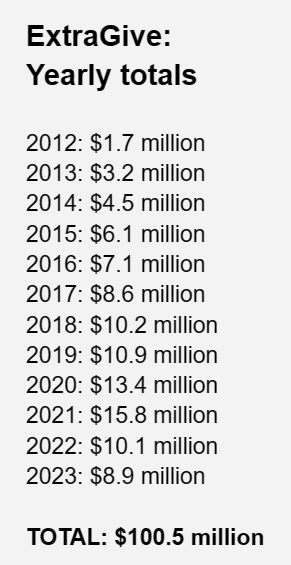 (Editor's Note: For coverage of the first part of ExtraGive 2023, click here.) 
"You know what we did today?" Lancaster County Community Foundation President & CEO Sam Bressi exclaimed to the crowd Friday night at ExtraGive Fest. "We raised a lot of money!"
A few seconds later, it was midnight, and the digital display above his head registered exactly how much: $8.86 million, garnered from 23,493 donors.
That's down $6.9 million from the $15.8 million raised in 2021, the ExtraGive's biggest year, and the first time since 2018 it has dipped below $10 million.
Nevertheless, it is a sizeable sum for a community the size of Lancaster County.
Moreover, it pushed the total raised over the ExtraGive's 12-year history over a significant threshold: It has now raised more than $100 million.
"It has been an extraordinary day," said Tracy Cutler, the foundation's executive vice president. The organization has run the ExtraGive since its inception.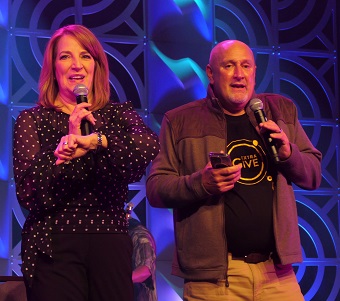 Bressi said Lancaster County is about "every human being having access to everything that makes this community extraordinary."
This year, the ExtraGive joined forces with the One World Festival, a cultural fair featuring performances, exhibits and a wide range of ethnic cuisines.
Previously an independent event, festival took place at the Lancaster County Convention Center from noon to 8 p.m., preceding the ExtraGive Fest. It exceeded expectations, Cutler said.
Festival organizer Deepa Balepur agreed: "Everyone had a great time," she said. She and Cutler both said they are eager to begin discussing the collaboration for 2024.
Cutler said Friday's warm weather and an absence of technical glitches made for a smooth ExtraGive overall.
A total of 453 organizations participated in ExtraGive 2023. According to the ExtraGive leaderboards, the top five organizations by amount raised were the Lancaster Conservancy ($400,773); Water Street Mission ($309,974); Our Mother of Perpetual Help School ($206,577); Central Pennsylvania Food Bank ($156,083) and Delaware Valley Golden Retriever Rescue ($150,395).
The top five organizations by number of individual donors were Children Deserve A Chance Foundation - Attollo (1,333 donors); Lancaster Conservancy (1,266); Water Street Mission (1,245); Pet Pantry of Lancaster County (959); and Central Pennsylvania Food Bank (947).
Photos: ExtraGive Fest
Come one, come all
Across Lancaster County, nonprofits held events individually and jointly to draw attention to their causes. Meals on Wheels of Lancaster County was involved in three, Executive Director Feleen Nancarvis said: It offered coffee and donuts to guests at its Columbia Avenue headquarters Friday morning; manned a table at Clipper Magazine Stadium from noon to 6 p.m. and hosted an evening event at 551 West.
The Ware Center in downtown Lancaster hosted an "Art for All" event focused on children. There were stations for face painting, origami, Legos and more. There was also a "Kid Giving Desk" where children could donate play money to the participating organizations.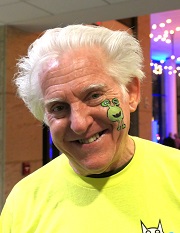 Thanks to some adult donors, the children's generosity would be translated into real dollars at the end of the evening, said Barry Kornhauser, assistant director of campus and community engagement for Millersville University, the Ware Center's parent institution.
Mary Glazier was at the Ware Center on behalf of Ambassadors for Hope, which serves the children of incarcerated parents and works to keep parents and children in close contact.
The organization provides voice recordable teddy bears that parents can use to record a brief message to their child. Keeping parents and children bonded during incarceration is vitally important, Glazier said.
At Zoetropolis, two nonprofits were set up in the theater lobby: Chesapeake Bay Foundation and Lone Oak.
Chesapeake Bay Foundation is one of many organizations working to improve the water quality in Lancaster County's rivers and streams. It set an ExtraGive goal of $12,000, and by early afternoon had "crushed" it, Pennsylvania Executive Director Julia Krall said, ending up a hair over $22,000.
Lone Oak, which was another of the organizations at Clipper Magazine Stadium earlier Friday, is a 100% volunteer organization that brings together people and rescue horses "to improve wellness in both."
Its representatives had a chance to explore downtown Lancaster with Paxton, a miniature pony. He drew a big crowd, Executive Director Heather Girvin said, and got to meet a fellow equine: police horse Jake, who was out on patrol for one of the last times, as the mounted unit is being disbanded.
Looking ahead
The ExtraGive has held to the same goal throughout its 12 years, Cutler said: To highlight community benefit organizations and invite people to offer support in whatever way is best for them, Cutler said.
Next year, 2024, will be the Community Foundation's 100th anniversary. That is inspiring a lot of thought about the long term, Cutler said: What can philanthropic impact look like on a time scale measured in decades?
"We're really going to be looking at challenging our community to think about the next 100 years," she said.
Photos
(Photos by Tim Stuhldreher | One United Lancaster except where indicated.)