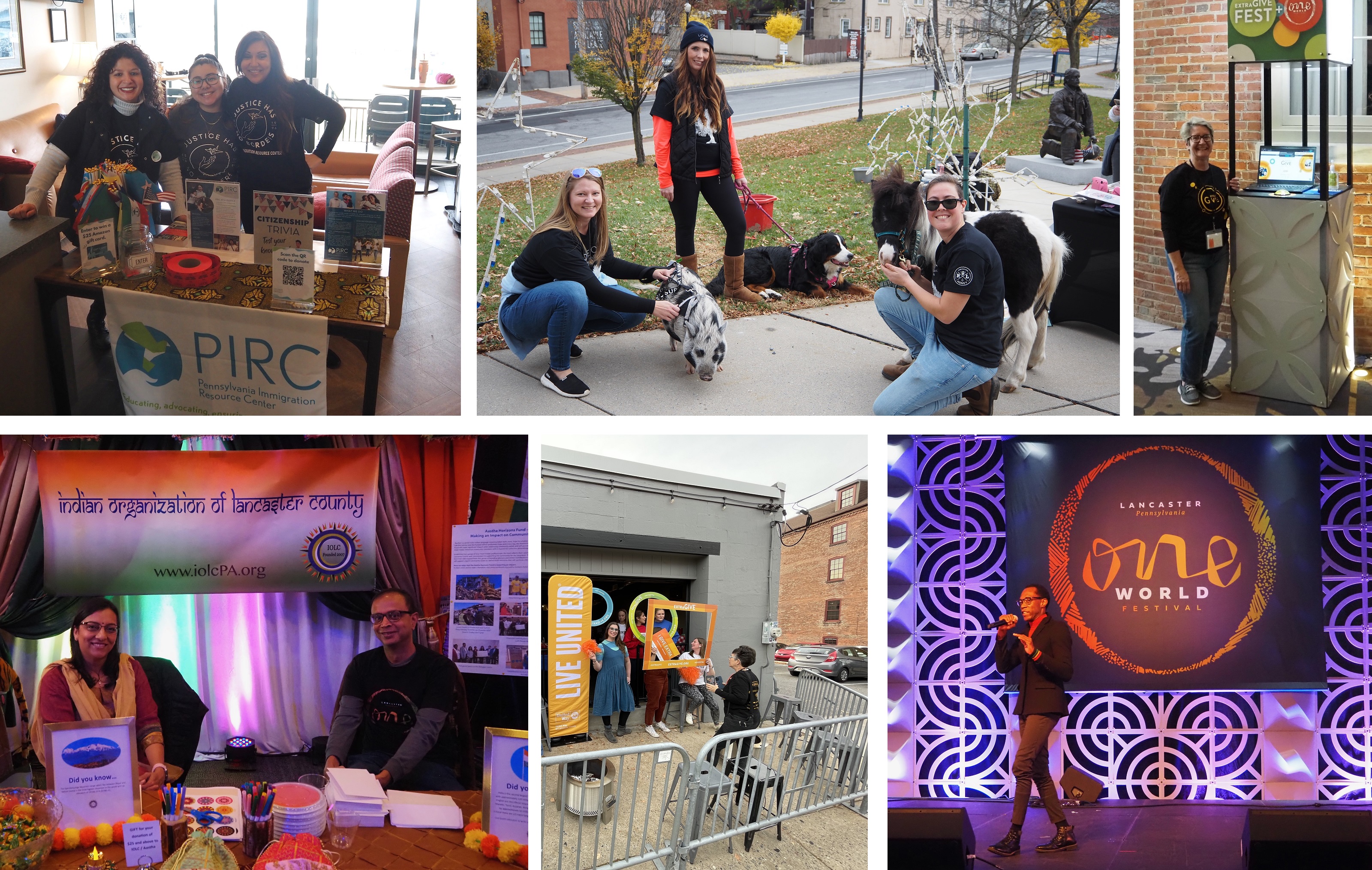 Generosity was front and center in Lancaster County on Friday as nonprofits took part in the 12th annual ExtraGive.
More than 450 organizations were in the mix this year, hosting events, posting on social media and encouraging their supporters to chip in to help make their community a better place.
As of 5:30, more than $5.6 million had been donated, by more than 15,300 donors.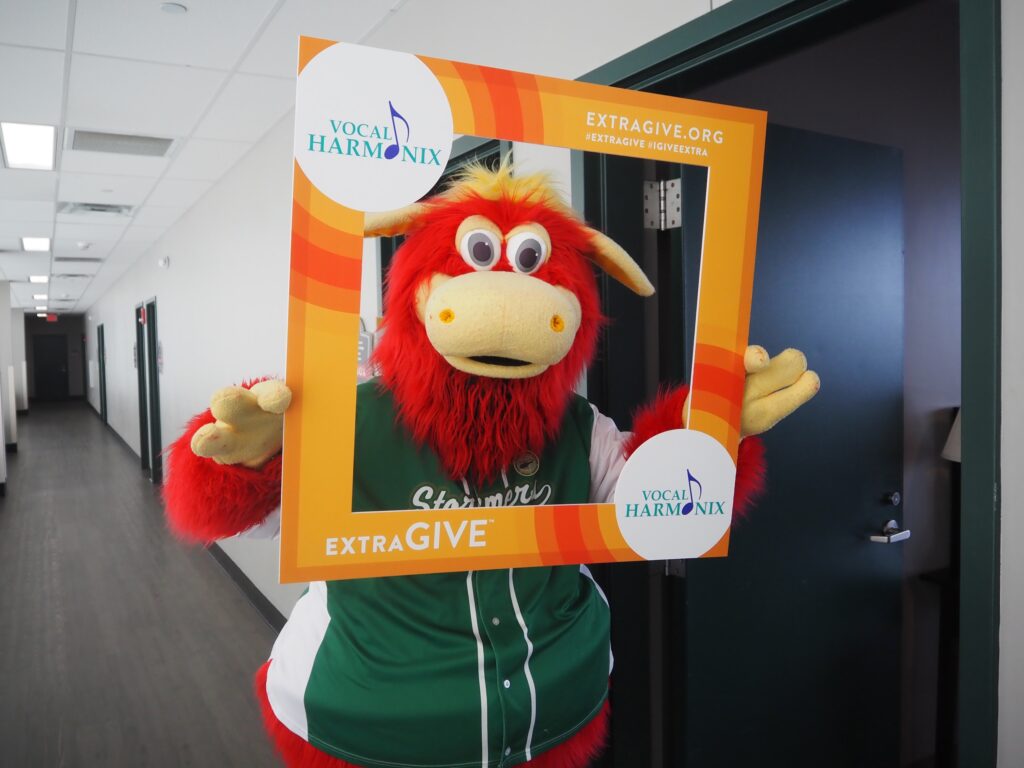 "We can't believe our eyes!" the Lancaster County Community Foundation said in a post when the 15,000-donor milestone was reached.
The foundation hosts and supports the annual event. This year's presenting sponsors are the High Foundation and, for the first time, the Murry Foundation.
At Clipper Magazine Stadium, more than a dozen organizations set up shop. It's the fourth year in a row the stadium has hosted ExtraGive events.
"Many nonprofits don't necessarily have a storefront where people can come in to make donations," said Maureen Wheeler, Clipper's director of community relations.
Among the nonprofits there was Lone Oak Animal Assisted Therapy, which provides a variety of animals for use in a variety of therapeutic practices.
Liberty Warbird Association was on hand to encourage Vietnam veterans to step into a helicopter and begin their own healing journey.
Charlie Skitsko explained that having a chance to see and sit in the helicopter unlocks many veterans' memories, allowing them to share war stories with their loved ones that otherwise would have lain dormant. He believes this allows many of those veterans to begin healing from Post Traumatic Stress Disorder.
Liz Miller is with Pennsylvania Immigration Resource Center, which works to provide legal counsel for immigrants.
"The system works for everyone except immigrants," she said. "They're not given an attorney. Immigrants who are given an attorney are 10 times more likely to win their case. So that's huge, right? Those in detention, only 14% of them can get an attorney so we try to bridge that gap. When we do it makes a difference: They're able to win their cases and remain with their families."
Many of the volunteers and visitors took the opportunity to visit the stadium's Silverball Retro Arcade, where free plays on all machines were available throughout the day.
The stadium belongs to the people of Lancaster County, Wheeler said, and the Barnstormers relish the opportunity to promote ExtraGive and the other events which bring light to the work of Lancaster's many nonprofits.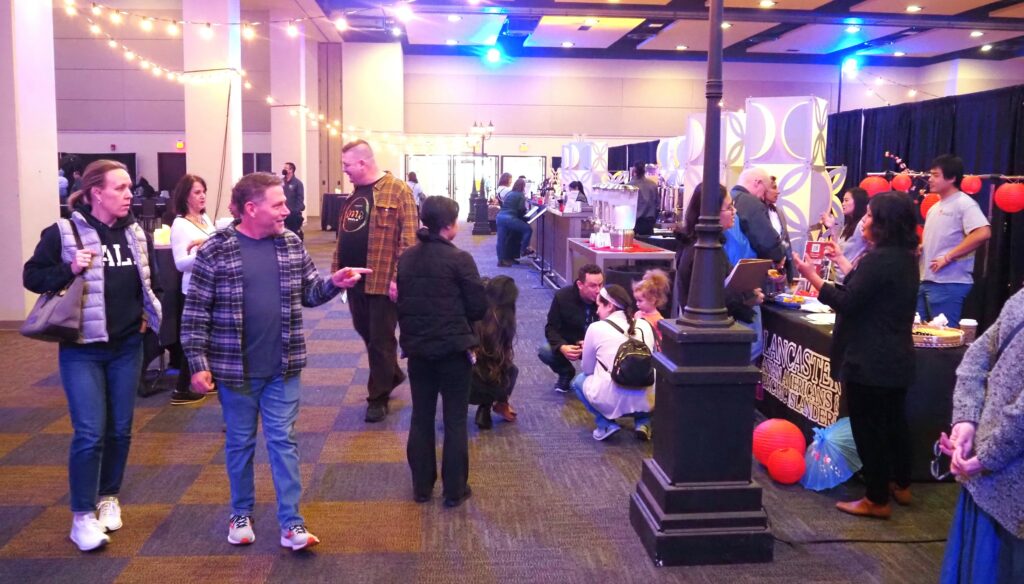 One World Festival
At the Lancaster County Convention Center, the One World Festival, new to ExtraGive this year, was in full swing.
A variety of nonprofits had tables set up with literature, and many cultural groups had displays. Merchants offered rugs, jewelry, henna, trinkets, services and an assortment of other multicolored goods.
Food vendors, including a handful of food trucks parked inside the convention center, served a variety of world and local foods.
"One of the best ways to inform people about the great diversity in Lancaster County is through food." Peter Byrne, who works for One World Festival, said.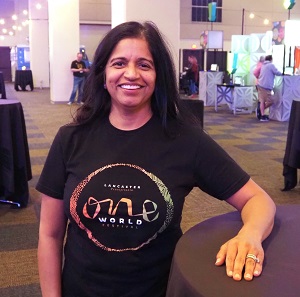 On the performance stage, One World Festival's cultural breadth was on full display, with singers, dancers and musicians scheduled throughout the afternoon.
"One World Festival Lancaster allows organizations to talk about the great work they do, to share their culture with the rest of Lancaster County and maybe even the world," founder Deepa Balepur explained.
One World Festival was born from a happy accident of scheduling. A few years ago, Balepur realized that many of Lancaster's Cultural groups were scheduled to hold events upon the same day. Why not bring all of these performances under one roof, she thought.
Balepur praised entertainment coordinator Tom Daniels, who had the difficult job of arranging and scheduling all of the day's performances. These ranged from traditional Hawaiian song and dance, to spoken word, to African drummers, and traditional Indian dance.
ExtraGive continues until 12 midnight Friday. There are numerous evening events hosted by local organizations, as well as the ExtraGive Fest at the convention center, taking place from 8 p.m. to midnight.
Photos
(All photos by Max Weidman | One United Lancaster unless otherwise noted.)