Site preparation work is under way for the Clinic for Special Children's new location in Leacock Township, Executive Director Adam Heaps said Friday.
With 1,200 active patients, the clinic's practice has outgrown the capacity of its existing site on Bunker Hill Road in Strasburg Township. The new building it is planning just east of Intercourse at the intersection of Hatfield Road and Old Philadelphia Pike will have 25,000 square feet, nearly triple the 8,500 square feet the clinic has now.
The clinic is aiming to start construction in spring 2023 and move into the completed building in spring the following year, Heaps said.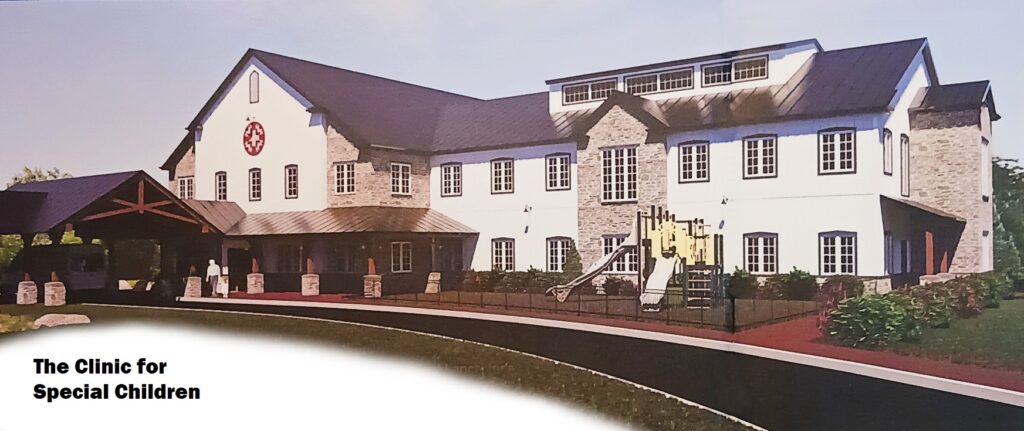 This summer, the clinic launched a $12.5 million capital campaign. Besides covering the cost of developing and furnishing the new building, the campaign includes $500,000 for an "innovation fund" to cover emergent needs for new technology and programs; and a $1 million sustainability endowment, which will generate income to cover a portion of the building' annual operating expenses.
Heaps made his comments Friday at a ceremony recognizing Lancaster County's commitment of $287,500 in American Rescue Plan Act funds. The money will go toward a state-of-the-art filtration and air circulation system at the new building, eliminating pathogens and enhancing safety for the clinic's many frail or immunocompromised patients.
Besides providing "the healthiest possible air" the grant sends a clear message of support to Lancaster's Plain community and to patients worldwide, clinic board Chairman Herman Bontrager said.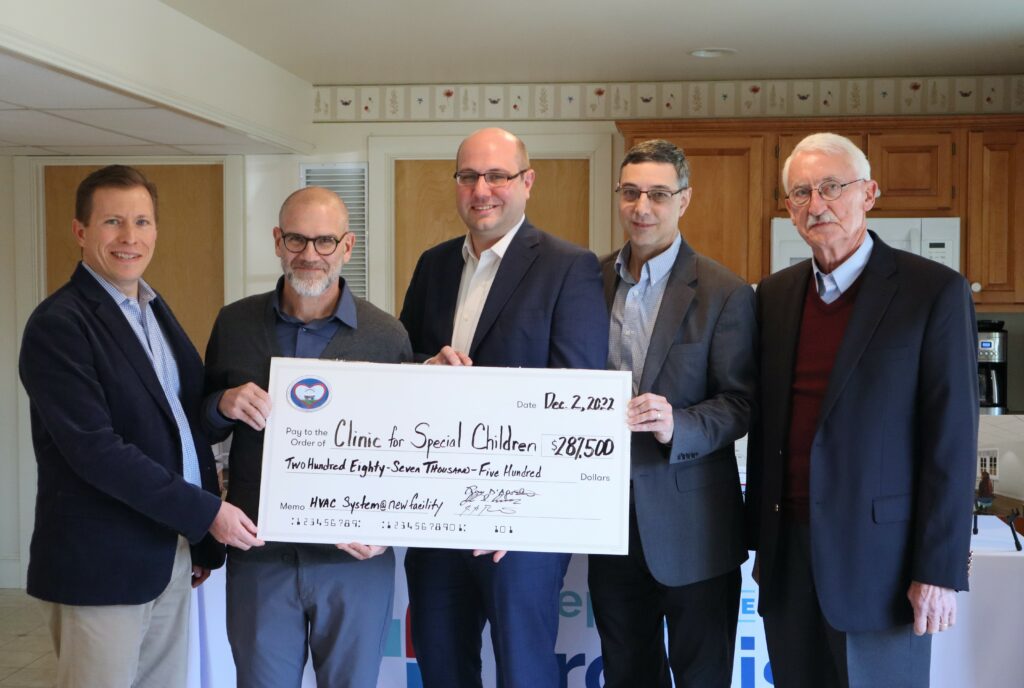 Commissioners Ray D'Agostino and Josh Parsons agreed the clinic's expansion will have the kind of transformational, long-term impact they're looking to fund through ARPA.
Founded in 1989, the Clinic for Special Children researches and treats complex genetic disorders, particularly those found in Plain communities. The clinic has developed ultra-modern, cutting-edge therapies with the "wholehearted participation and support" of conservative Amish and Mennonite communities, Bontrager said.
The nonprofit pledged at its inception to devote itself to "the most difficult medical problems," Heaps said. "This new facility … will give us the foundation to be able to keep that promise for many more years to come."