Update (Oct. 19): On Wednesday morning, the Lancaster County commissioners approved the American Rescue Plan Act grants they had discussed Tuesday for the Clinic for Special Children, Library System of Lancaster County and internal county government initiatives.
The amount approved for the county's data center was doubled from $116,807 to $233,615, to cover the final two years of an equipment lease rather than just one year. That raised Wednesday's total allocation for county purposes to $2.3 million.
Previously reported:
The Lancaster County appear ready to approve two more community applications for federal pandemic funds.
At Tuesday's work session, all three commissioners said they would support granting the Clinic for Special Children's request for $287,500 from the American Rescue Plan Act; and the Library System of Lancaster County's request for $29,028. Both items are on the agenda for action at the commissioners' regular meeting Wednesday morning.
The commissioners rejected two other applications: The Lancaster Bar Association's request for $116,920 to build a Legal Services & Information Center for the public; and the Quarryville Public Library's request for $61,235 for renovations and repairs.
The Bar Association's request is ineligible under federal guidelines, according to the county's review; most of the library's request is, too, and the portion that isn't has no matching funding, making it ineligible under the county's guidelines.
Clinic planning new, larger location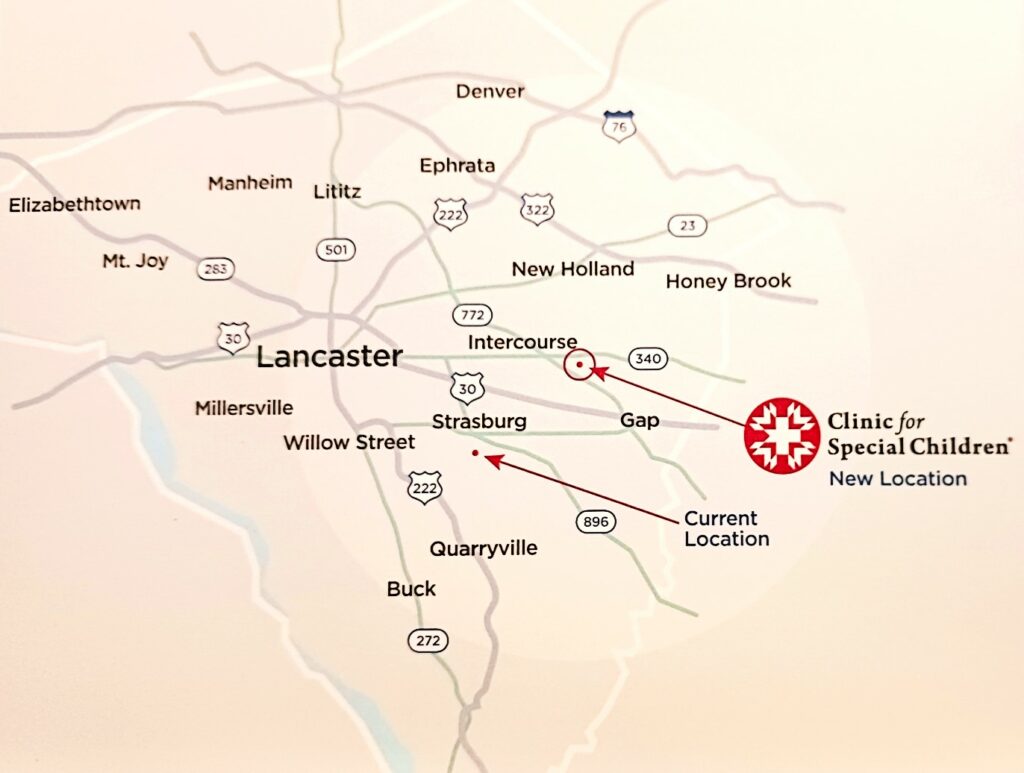 The Clinic for Special Children researches and treats genetic disorders that affect Plain Sect communities. It treats about 1,200 patients a year and has outgrown its site in Strasburg Township.
Its ARPA grant would go toward a high-grade HVAC (heating, ventilation and air conditioning) system for the new, larger headquarters it is planning to build on a 10.2-acre site in Leacock Township just east of Intercourse. The system's enhanced filtration would eliminate a wide range of airborne pathogens, providing enhanced safety for patients, many of whom are immuno-compromised.
The HVAC system costs $970,000, and the building's construction is budgeted at $6.2 million. The ARPA request is thus just 4% of the overall cost.
As the commissioners noted, they recently approved a similar request from Schreiber Center for Pediatric Development, providing $620,000 in ARPA funds for an HVAC system in connection with its $10 million renovation and expansion.
IT for libraries
he Library System of Lancaster County's request, meanwhile, would fund replacement of a firewall for the wide area network, or WAN, that connects the member libraries' 18 locations to each other and the Internet. The total project cost is $34,938.
The existing firewall is seven years old and at the end of its useful life. The new one will cost less than the existing one and improve performance, IT Manager Mark Sandblade said.
Commissioner Josh Parsons said he has some hesitation, given that the county already provides around $2 million annually to the Library System through its regular budget. Still, he and his colleagues agreed, the request is a small one and would make a significant impact countywide.
County ARPA uses
Also on the commissioners' agenda Wednesday are six ARPA requests from within county government, totaling $2.2 million, as follows:
Planning Department: Six microphones for the County Government Center's meeting rooms 102/104. ($15,538)
IT Department: Wi-fi access points and licenses. ($138,000)
IT Department: Equipment for the county's data center. ($116,807)
Recorder of Deeds: Properly divide and index roughly 400,000 digitized deeds dating from 1729 to the 1930s, making them easily searchable and available to the general public. ($860,506)
Register of Wills: Hire a temp to scan probate documents filed in 2021 and 2022, making them available to the general public. ($32,020)
HazMat Team: Purchase of a replacement vehicle as well as equipment for chemical analysis. ($1,050,000)
All the projects are eligible under federal guidelines, Deputy Chief Clerk Tammy Moyer said.
The commissioners have consistently said that they will prioritize county government's internal needs in allocating ARPA funds, both because municipalities have their own ARPA funds and because the county held back with regard to the CARES Act, distributing most of that funding to the community.