Every second and fourth Wednesday of the month, the main hall at Crispus Attucks Community Center turns into a food distribution center.
Teams of volunteers prepare boxes of groceries provided through the Central Pennsylvania Food Bank, a mix of fresh items and shelf-stable packaged goods.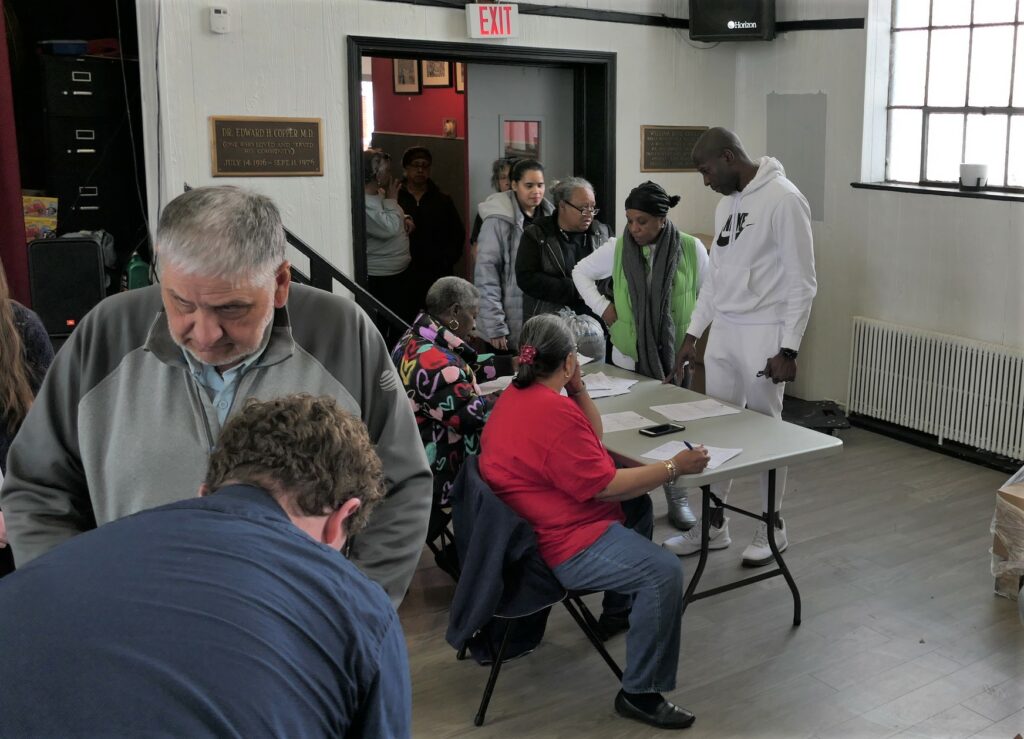 Recipients wait in line patiently to be signed in. Typically, about 180 to 200 people turn up each time, Crispus Attucks Director Joshua Hunter said.
On Wednesday, several government officials and nonprofit leaders rolled up their sleeves to lend the volunteers a hand, as part of an effort to raise awareness of increased food insecurity.
Food banks statewide and nationwide are bracing for an upsurge in demand due to the end of emergency allotments to SNAP, the Supplemental Nutrition Assistance Program.
Implemented during the pandemic, the additional payments were discontinued as part of the federal budget legislation signed late last year. The final enhanced SNAP payments went out in February.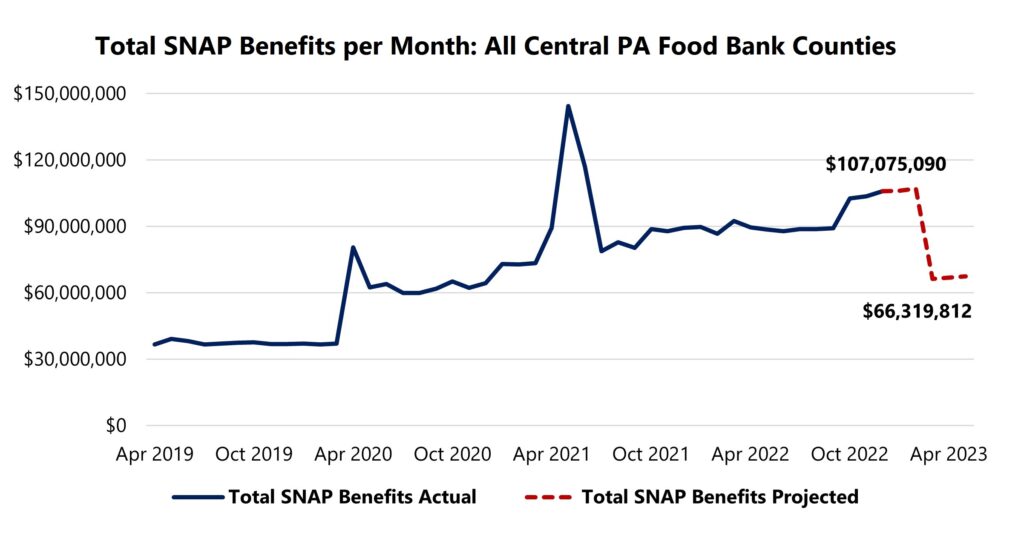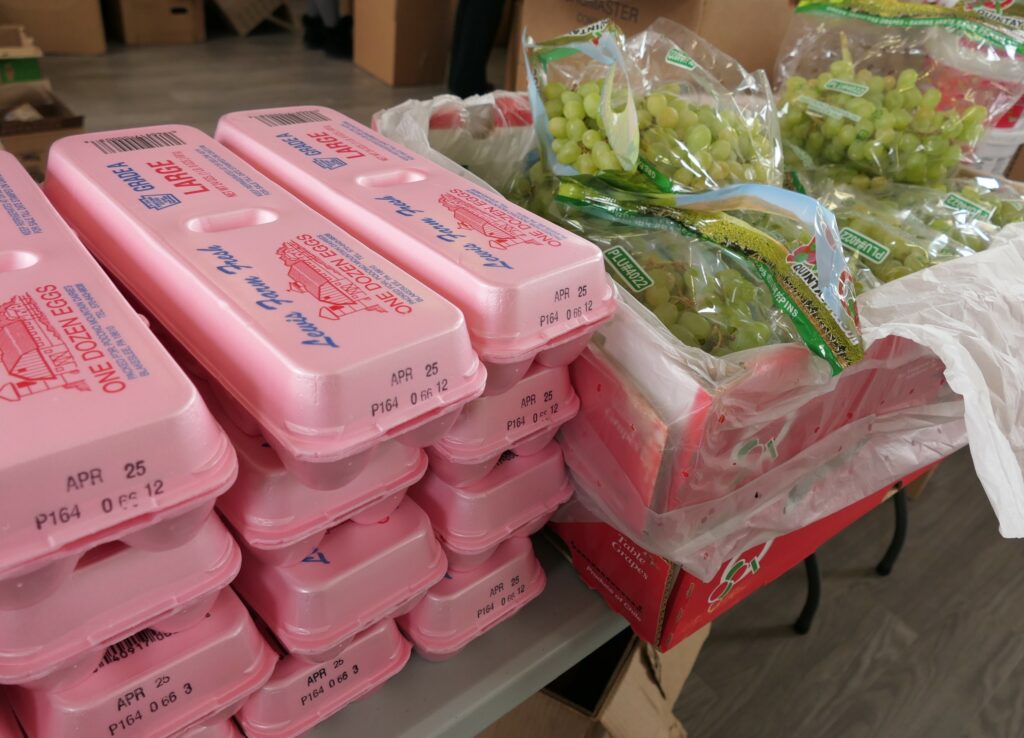 There are more than 55,000 SNAP recipients in Lancaster County. With the end of emergency allotments, their average monthly benefit dropped 38%, from $273 to $170, according to the Central Pennsylvania Food Bank. Countywide, that's $5.7 million less in food assistance, every month.
Meanwhile, inflation continues to raise the price of food staples across the board, putting additional strain on tight family budgets.
Food Bank spokeswoman Amy Hill said the nonprofit has already seen a steady increase in demand in Lancaster County and the rest of its footprint, and is expecting a significant further increase in coming weeks.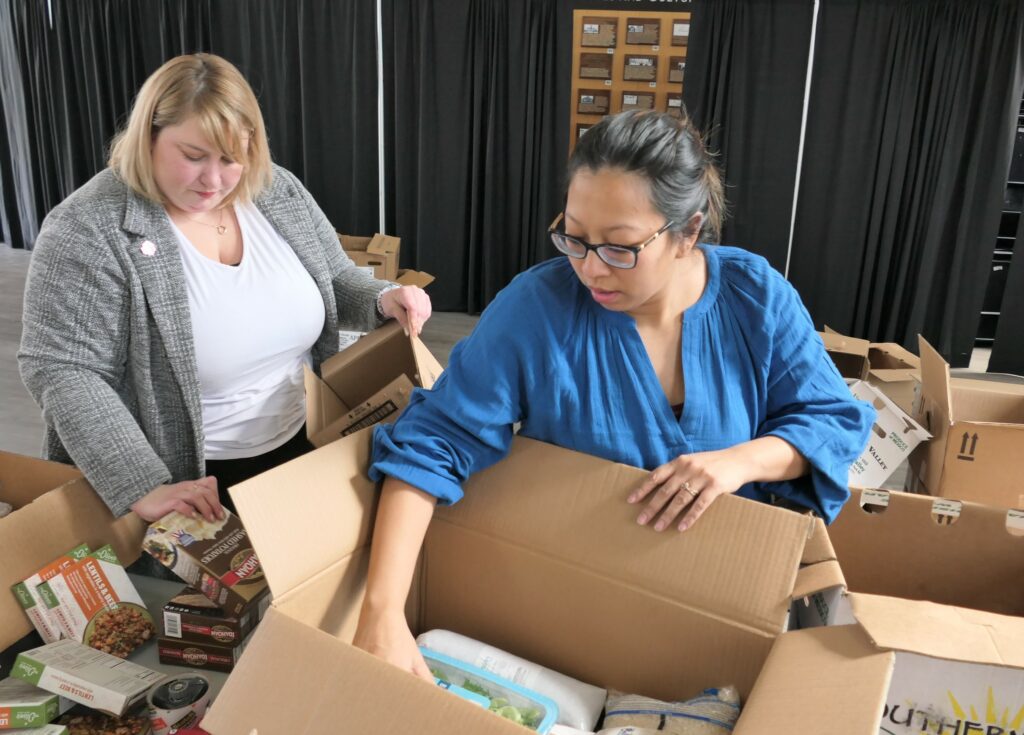 Hoa Pham is deputy secretary for income maintenance at the Department of Human Services. The department is "incredibly concerned" about the end of the enhanced SNAP benefits, she said.
It has set up a web page, dhs.pa.gov/snapcares, to advise households of available resources that can help them fill the gap.
Sara Belkis Chamizo was among the neighborhood residents picking up a food box at Crispus Attucks on Wednesday. She has a job, but even so, it's hard to afford enough food, she said.
At Crispus Attucks, she can receive a large amount of items that are fresh and good quality. She's been coming for years, she said, and her mother attends Crispus Attucks' twice-weekly community meals.
"The help is great," she said in Spanish.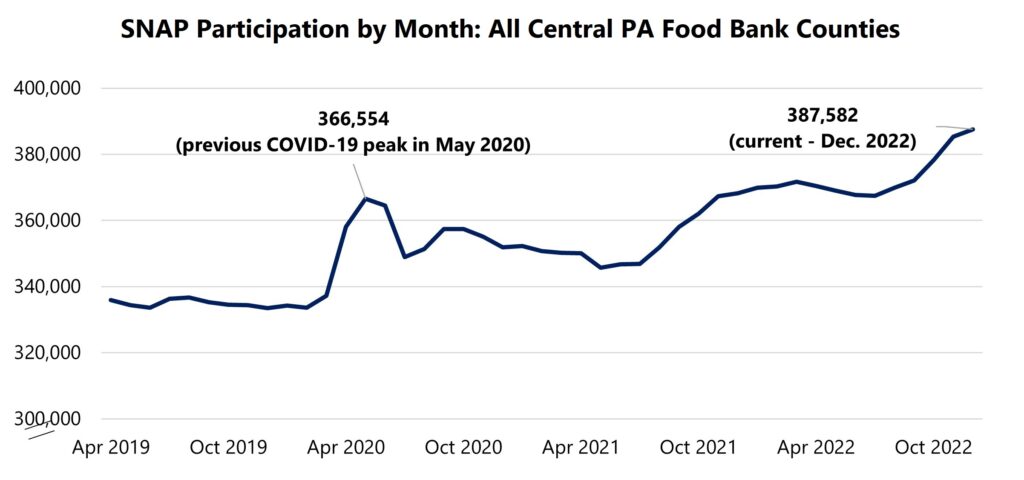 Crispus Attucks is part of Community Action Partnership of Lancaster County, which distributes food to a countywide network of churches and nonprofits: 40 organizations in all.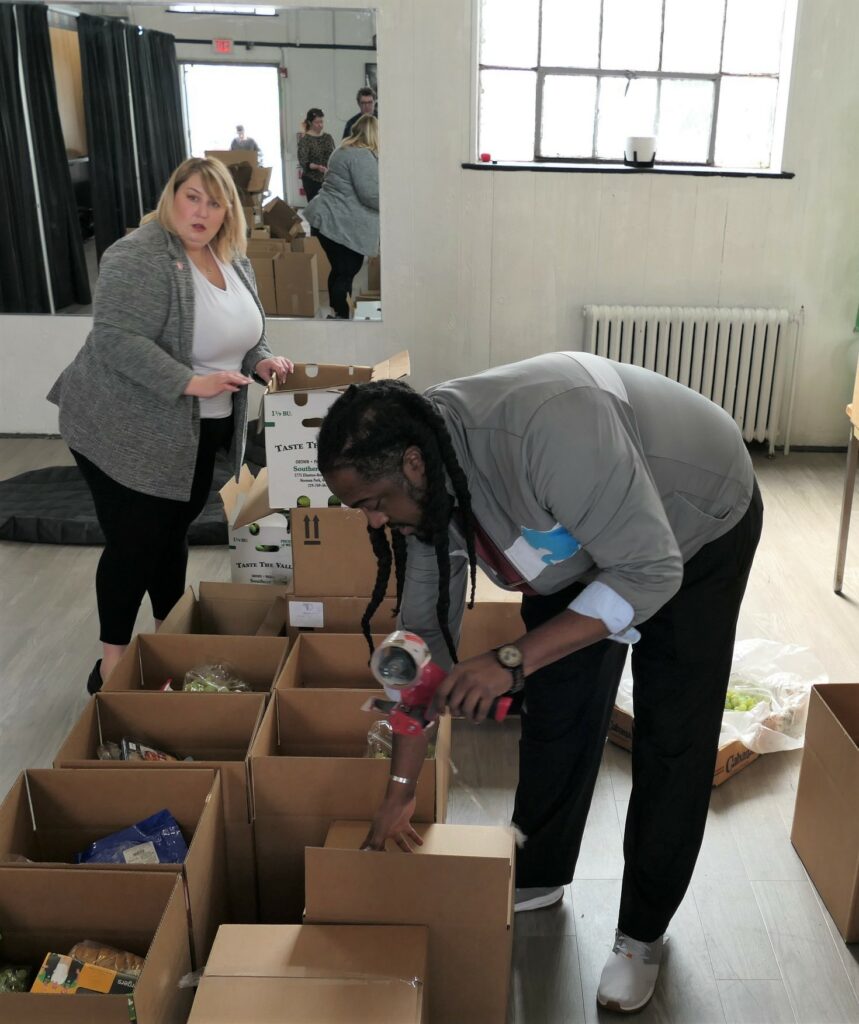 State Rep. Ismail Smith-Wade-El, D-Lancaster, serves on the House Human Services Committtee. Members are looking at what the state can do to make sure the charity food network has the support it needs.
Gov. Josh Shapiro's budget proposal calls for spending $16 million to raise the minimum monthly SNAP benefit from $23 to $35 for senior citizens and people with disabilities. Another $38.5 million would allow school districts statewide to provide free breakfast and lunch to all students.
Smith-Wade-El said he is co-sponsoring a bill to modernize the Temporary Assistance for Needy Families, program, or TANF. Benefit levels have remained unchanged since TANF's inception in 1996, and inflation has eroded their value by more than half. The proposal would set a new benchmark benefit level and provide for future cost of living increases.
"We see hunger as one of the most crucial issues facing families," he said.