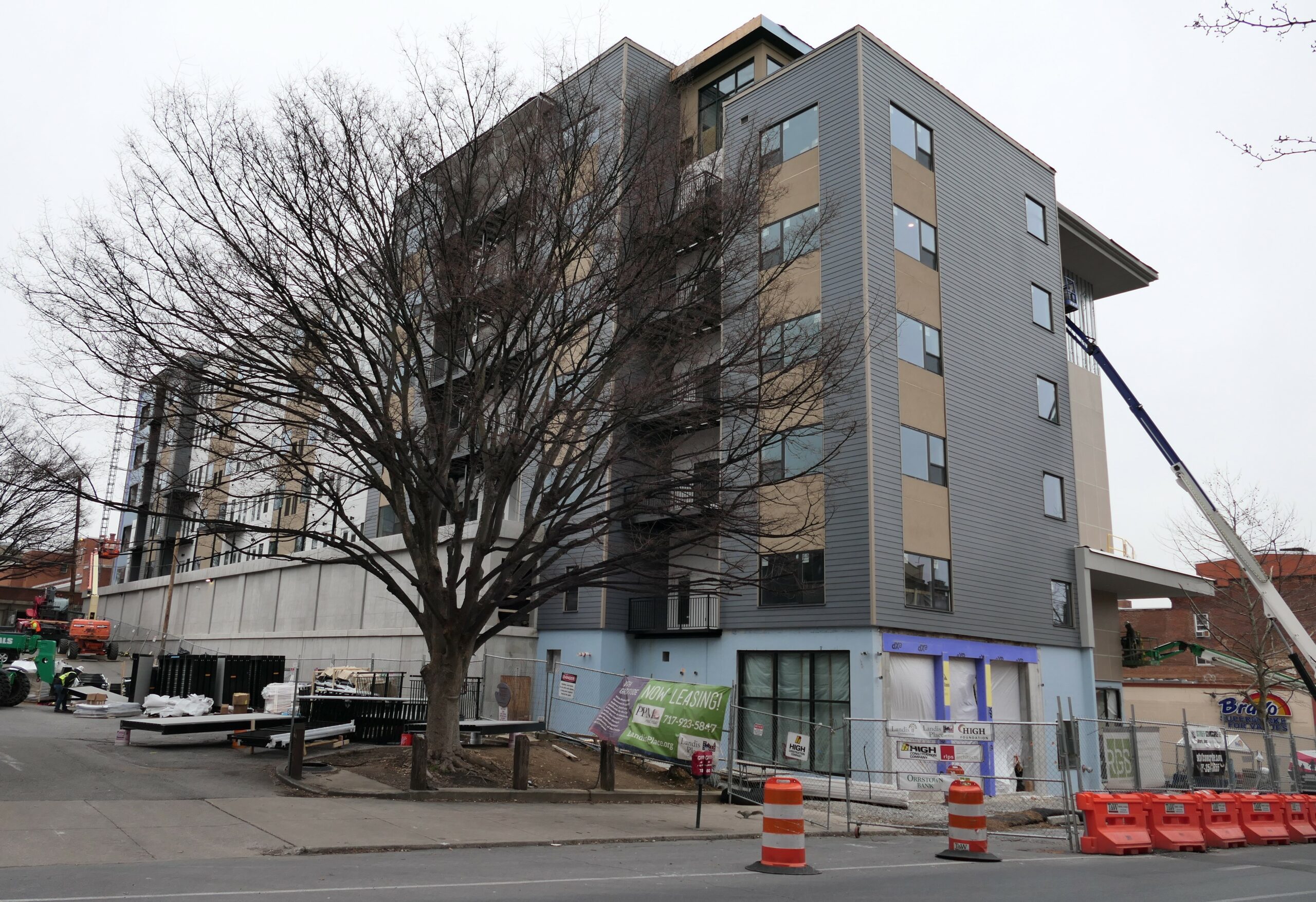 Following the Houglass Foundation's First Friday Forum on the redevelopment of West King Street, audience members walked up the street for a tour of the soon-to-open Landis Place on King.
The seven-story, $28 million residential complex is scheduled to open this spring at 239 W. King St. Its 79 apartments (30 one-bedroom and 49 two-bedroom units) will be offered to tenants ages 55 and over.
About 40% of the units are already leased, said Evon Bergey, Landis Quality Living's executive director — a high number for a project yet to open. Last month, leaseholders got to meet each other at a reception and tour model units.
It's a middle-market project, she said, targeting households with incomes of $38,000 to about $116,000.
Ten units have been reserved as affordable housing, supported by Landis Quality Living's $550,000 City Vision campaign. For the others, rents are around $1,500 for one-bedroom units and around $2,200 to $2,400 for two-bedroom units, said Linford Good, Landis' community design specialist.
The units have age-friendly adaptations, he said, including wider doorways, lever-style door handles and brighter lighting.
Each floor has a community space, and there's a rooftop terrace. Downtown Lancaster is just a short walk away, and residents are encouraged to participate fully in city life.
The ground level will be home to the Rendezvous Pizzeria & Steak Shop and United Way of Lancaster County's Volunteer Income Tax Assistance office.
Photos