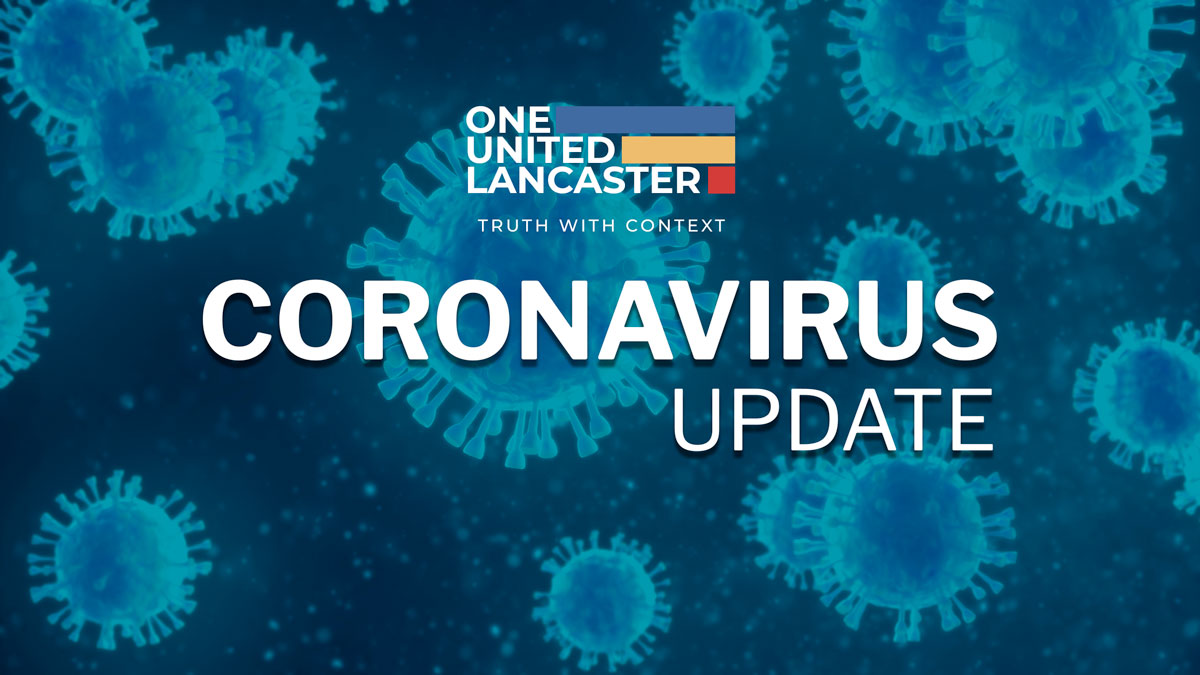 Lancaster County's coronavirus numbers continued their downward trend this week.
Case counts here declined 27%, from 588 to 428, according to Friday's update of Pennsylvania's Covid-19 Early Warning Monitoring System Dashboard.
Related: CDC, Pa. Health Department announce changes in Covid-19 strategies
Even more encouraging, average Covid-19 hospitalizations dropped from 70.7 to 43.4, a decrease of 39%. As of Friday, the state was reporting 39 Covid-10 inpatients in the county, of whom six were in intensive care and three were on ventilators.
Those numbers are a far cry from those seen during the Omicron surge in January. At peak, Lancaster County saw more than 7,000 new weekly cases, while its hospitals held more than 230 Covid-19 inpatients.
The Lancaster County coroner recorded nine new Covid-19 deaths this week from Sunday through Wednesday, bringing February's total to 56, down from 160 in January.
The declines seen locally are in line with those statewide and nationwide. Friday afternoon, acting Pennsylvania Health Secretary Keara Klinepeter said Pennsylvania is prepared "to move beyond the current phase" of the pandemic.
Despite the dramatic improvements, Lancaster County's case incidence remains above the 50-per-100,000-population threshold for "substantial" community transmission.