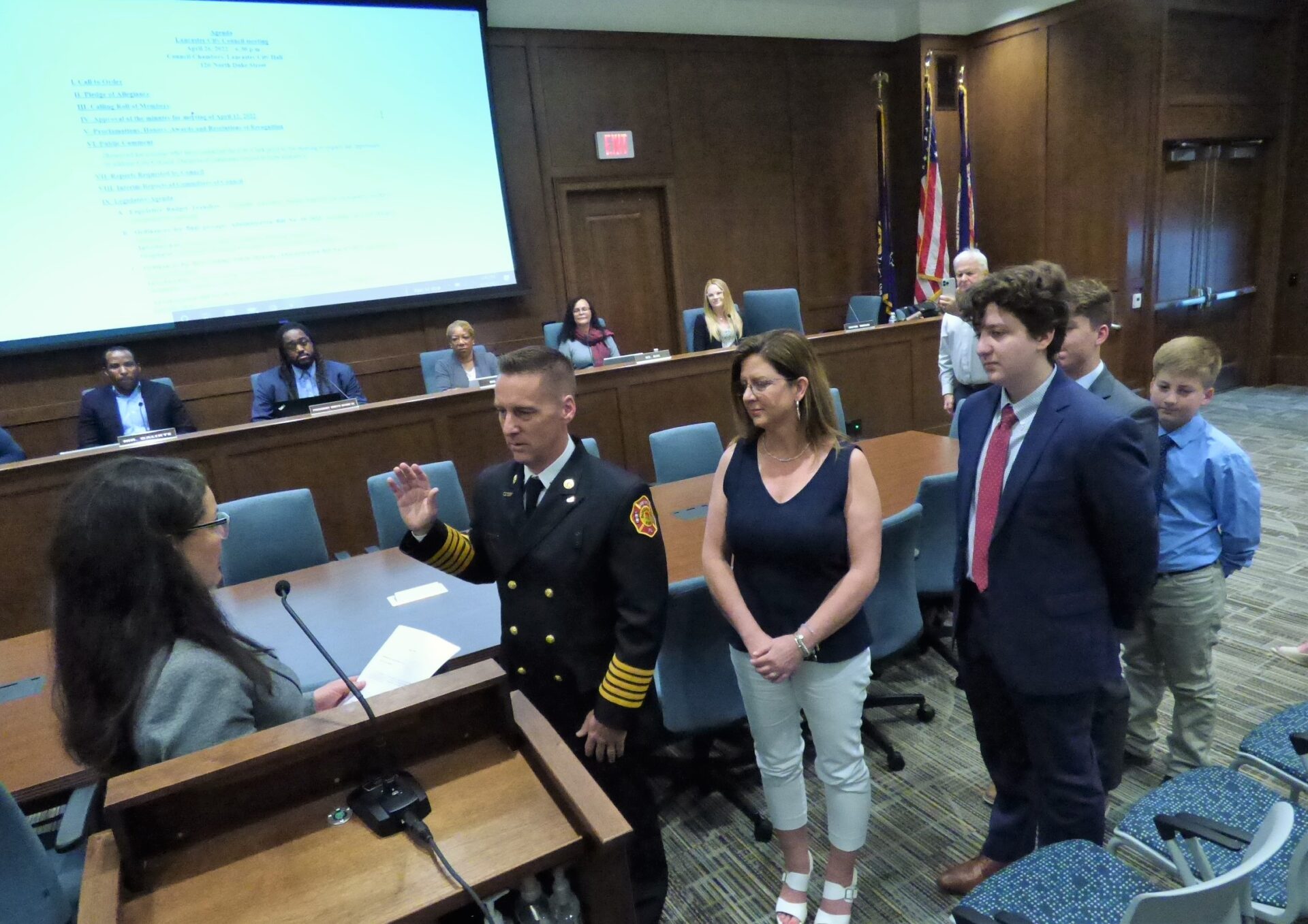 Lancaster dotted the i's and crossed the t's Tuesday on Mayor Danene Sorace's appointment of Todd Hutchinson as city fire chief, with City Council passing a resolution ratifying the mayor's decision and Sorace administering Hutchinson his oath.
Hutchinson became interim fire chief in January, when the prior chief, Scott Little, stepped down to take over at Manheim Township Fire Rescue. Sorace announced Hutchinson's appointment as permanent chief last week.
"I take great pride in being chosen to lead a department with 140 continuous years of continuous service to the citizens and visitors of Lancaster County," Hutchinson said.
He said he is committed to "continuous improvement" and to further deepening community relationships "that will further strengthen the services we provide."
The mayor had planned to conduct a national search for Little's replacement. On Tuesday, she said multiple factors led her to change her mind, including the increase in the fire department's internal leadership capacity over the past couple of years; the importance of completing the East King Street fire station and training and appointing the city's incoming class of 14 firefighter recruits; and, above all, the experience of getting to know Hutchinson and working with him in his new role.
Hutchinson has over 25 years of experience in Lancaster County fire and emergency services, serving at various times as a company officer, chief fire officer, incident commander, and hazardous materials team leader.
Earlier this month, the city announced he had been accepted into the Fire Service Executive Development Institute, one of just 20 officers accepted out of 150 applicants from the U.S. and Canada.