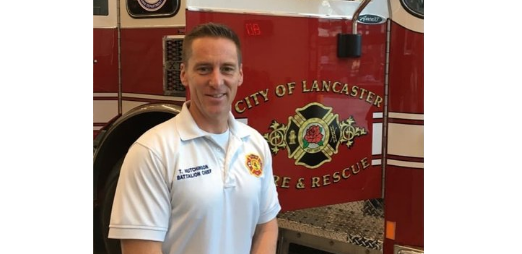 Todd Hutchinson will be Lancaster's interim fire chief, Mayor Danene Sorace announced Tuesday.
Hutchinson will step into the position Friday, Sorace said. He replaces outgoing fire Chief Scott Little, who is taking over as chief of Manheim Township Fire Rescue, replacing Chief Rick Kane.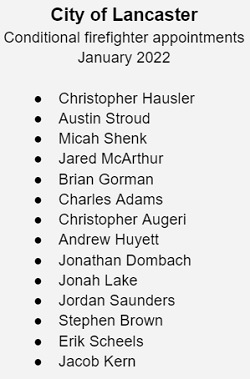 A 25-year veteran of fire and emergency services organizations in Lancaster County, Hutchinson is being promoted from Shift Commander of Platoon A, where he was responsible for day-to-day operations.
At Tuesday's City Council meeting, council members welcomed Hutchinson to his new role, saying he has "big shoes to fill."
Councilwoman Amanda Bakay, who was part of the search committee that recruited Little, said his leadership has made a huge difference to Lancaster and "we are all better for it."
A few minutes earlier, City Council had approved the appointment of 14 firefighters, the largest continent of new hires in bureau history. The pandemic disrupted the bureau's normal recruiting and hiring processes, so it is essentially doing two years of hiring in one year, Sorace said.
The appointments are conditional on the recruits successfully completing Fire Academy training and obtaining their professional certifications.