Supporters of the Lancaster Bureau of Police Mounted Unit are asking City Hall to reconsider the decision to disband it.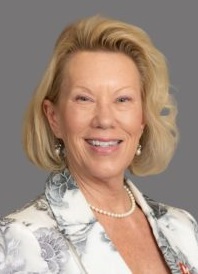 The three horses, Angus, Jake and King, and the officers who ride them are "an iconic part of Lancaster city," Suzanne Harman told City Council and Mayor Danene Sorace at Tuesday's council meeting.
"Taking them away will weaken Lancaster economically," Harman said. She submitted a petition with more than 1,200 signatures and 50-some comments in support of keeping the unit intact.
Late last month, Sorace announced that the mounted unit would be disbanded at the end of the year. Doing so, she and Chief Richard Mendez said, will allow the city to reassign the four officers who ride the horses — three full-timers and one part-timer — to regular patrols.
That will help with patrol capacity and ongoing efforts to curb spending on police overtime, currently running at $900,000 a year, Mendez said.
The city also is planning to close Fire Station No. 6 at the end of the year. Both moves are needed to help close Lancaster's structural deficit, Sorace said.
Mendez agreed the mounted unit promotes community engagement and positive public relations. The department's Office of Community Engagement will look to continue that by other means, he said, such as expanding bicycle patrols and possibly acquiring a therapy dog.
Harman has been a volunteer and advocate for the mounted unit for 20 years. In her comments, she noted that donations cover the cost of the horses, including fodder, stabling, veterinary care and so on. Supporters raise money year-round via events such as the Extra Give and the Santa Stumble.
She said the horses' presence at city events attract visitors from far and wide, creating an economic impact that greatly exceeds their budget impact. They build bridges between the police and the community, she said, the loss of which would have an impact "that does not have a dollar figure."
Harman and Mayor Sorace spoke for several minutes after Tuesday's meeting. Harman said afterward that neither had budged and vowed to "continue the fight."
A spokesman for the city administration said, "The city's position is clear," and declined further comment.