Here are some of the things communities in southern Lancaster County need to do differently, according to the new Solanco Comprehensive Plan:
"Connect housing, jobs, schools, transportation, and other destinations."
"Make it easier for residents and visitors to get around without a car."
"Intentionally cultivate, retain, and expand industry."
Finalized last fall, the plan encompasses 10 townships and the boroughs of Quarryville and Christiana: 12 municipalities in all.
Of those, nine have approved the plan; the townships of Little Britain, Providence and Sadsbury are holding off for now.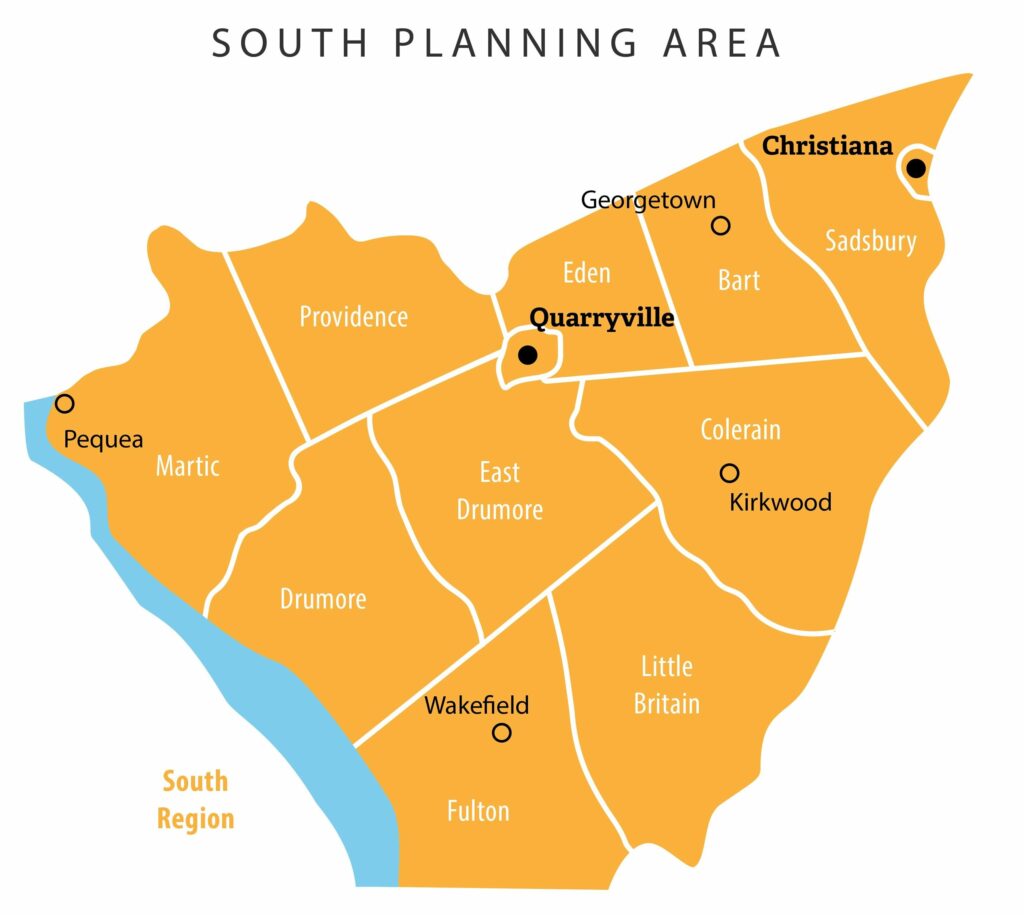 The plan prioritizes protecting farming and farmland and "maintain(ing) the region's identity and sense of place." It calls for keeping most new development within Urban Growth Areas (UGAs) around Quarryville and Christiana.
In those areas, it says, projects should create "more compact communities that promote walkability, employment opportunities, greater housing choices, and easy access to home, work, and recreational opportunities."
That will be a challenge, said Quarryville Borough Manager Scott Peiffer, one of the local officials who helped spearhead development of the plan. But it's vital.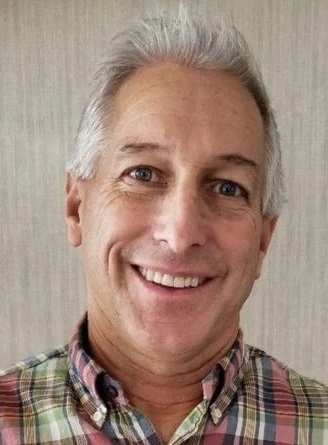 In Quarryville, "we have that infrastructure," he said. "We don't want that sprawl in the ag areas."
Regional comp plans like Solanco's are meant to dovetail with Places 2040, the Lancaster County Planning Department's countywide plan. Department staff provide technical assistance with plan development.
In an interview with One United Lancaster, Peiffer noted one of Solanco's toughest challenges: People want to move there to enjoy the rural atmosphere, but their demand for housing risks encouraging more of the very development that they're trying to escape.
"It's that ironic give-and-take," he said.
Regarding transportation, Quarryville is in the process of creating an "active transportation plan" to promote walking and bicycling and reduce trips by motor vehicle. Among other things, the borough is requiring sidewalks in all new subdivisions.

Peiffer mentioned two pending projects on Quarryville's south side, where a total of 54 single-family homes have been approved, despite some pushback from other property owners in the vicinity.

"We tried to think out of the box a little bit," Peiffer said. "We're trying to link these areas together. Our vision is they will link to something down the road."

Another idea that has been proposed, Peiffer said, is to partner with a local church such as Quarryville Presbyterian to create a local shuttle system.

In terms of housing, the plan calls for providing "a greater supply and diversity of housing types," especially at the lower end of the market. It calls for simplifying and streamlining zoning regulations and suggests that giving homeowners in more areas the option of adding a cottage or secondary apartment to their property — an "accessory dwelling unit" or ADU, in real estate parlance — could help ease housing pressure and give families an option to care for their older parents.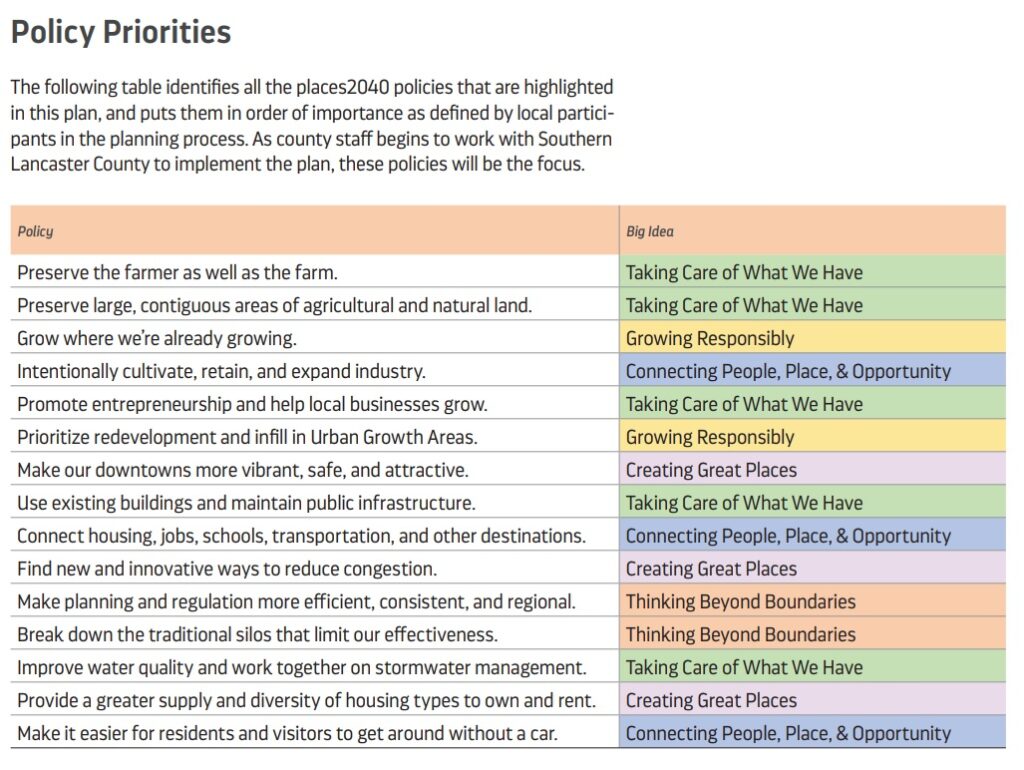 Keeping agriculture viable
For Bart Township, a top priority is supporting local farmers, many of whom are tilling farms that have been in their family for generations.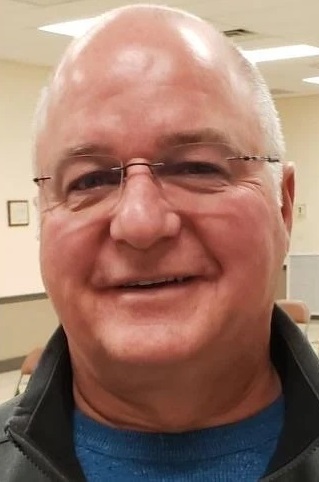 They need regulation that allows them to adapt to modern pressures, said Ray Marvin, the chairman of the township's board of supervisors. There is a "great deal of cottage industry" in the township, he said, as farmers diversify to remain financially sustainable.
The Solanco Comp Plan addresses that to some degree, he said; for example, in calling for preservation of large contiguous blocks of farmland and identifying priority areas for doing so. That's important, given development pressures all over the county.
"Development never reverses," Marvin said.
He cited another initiative to support farms: Development of a general business district along Routes 896 and 372.
Companies there include a cheese distributor, a hardware store, a greenhouse and a pallet manufacturing plant.
"We tried to work with the rules and make the rules adaptable," Marvin said of the business district. "We're trying to create options… If they can get bigger, they have opportunities to support and sustain themselves and others."
Another opportunity is on-farm sales in the form of farm stands.
Overall, he said, supervisors in Bart are trying to preserve the ability of local enterprises to operate without undue interference.
"We didn't really change much, (in regard to that)," he said. "We want to keep it agricultural."
Pandemic increased challenges for area's social services
The staff at Solanco Neighborhood Ministries see first-hand some of the challenges identified in the Southern Lancaster County Comprehensive Plan.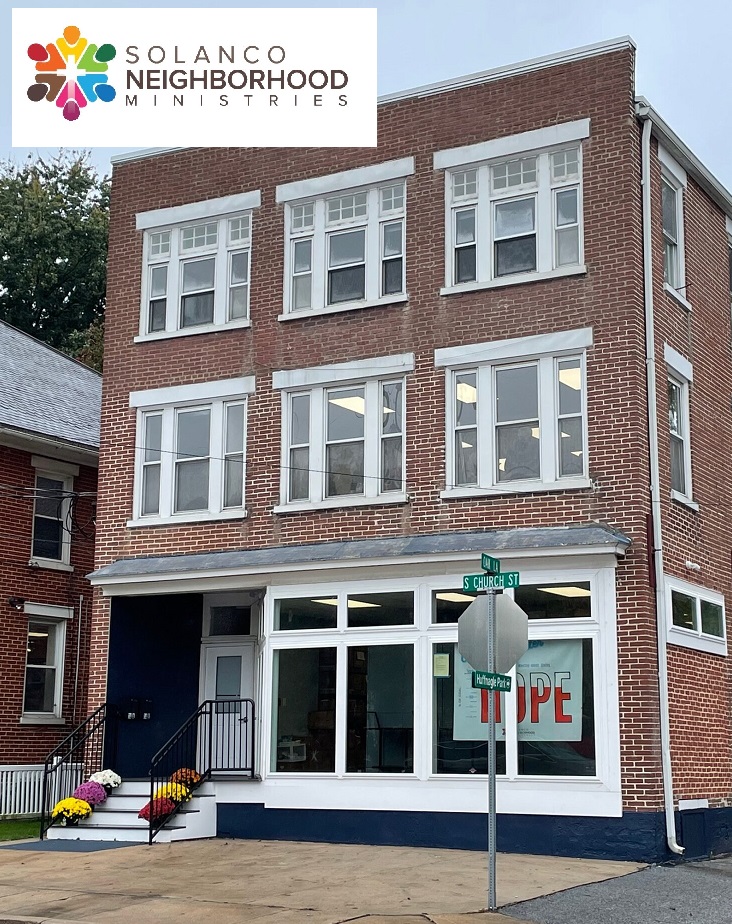 They see families who are cost-burdened amid the area's low housing supply and tight rental market. They serve individuals with limited transportation options, for whom a trip to Lancaster city is a daunting prospect.
The faith-based nonprofit's executive director, Teresa Dolan, wasn't directly involved in drafting the comp plan. But she supports coordinated efforts to reduce barriers to jobs, housing and services, calling it a "tremendously large issue" for the community.
Last fall, Solanco Neighborhood Ministries moved into the former Masonic Lodge in Quarryville, nearly doubling its space and giving it a prominent, accessible presence as a "community center." The relocation allowed it to expand its food bank and other services.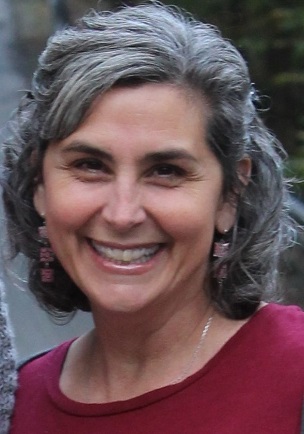 "We are visible, accessible and walkable for individuals looking to give or receive help," Dolan said.
The organization's offerings include food support, utility assistance, provision of necessities ranging from toiletries to school supplies and help for individuals dealing with housing insecurity or homelessness.
Dolan said the families Solanco Neighborhood Ministries serves have been struggling with post-pandemic increases in the cost of living.
"What I don't think people expected was for housing and utilities to hit at the same time," she said. "Everything is happening all at once."