Moments before he was sworn in as Lancaster city's chief of police on Tuesday evening, Richard Mendez told City Council he's "overwhelmed with gratitude" at the encouragement he's received from the community.
Mendez, 46, is the first Latino to lead the city's police department. He has been serving as interim chief since his predecessor, Chief John Bey, stepped down in May.
In his remarks to City Council on Tuesday, Mendez pledged to build trust through transparency and accountability. He promised to provide his officers the support and training they need to carry out their mission and called on them to exemplify the department's core values of courage, service and integrity.
Police officers and community supporters filled council chambers to see Mendez take his oath of office.
"It's a historical moment," City Councilwoman Janet Diaz said. Noting that Lancaster is about 38% to 40% Latino, she said she's sure the community "is going to be very happy to see you succeed."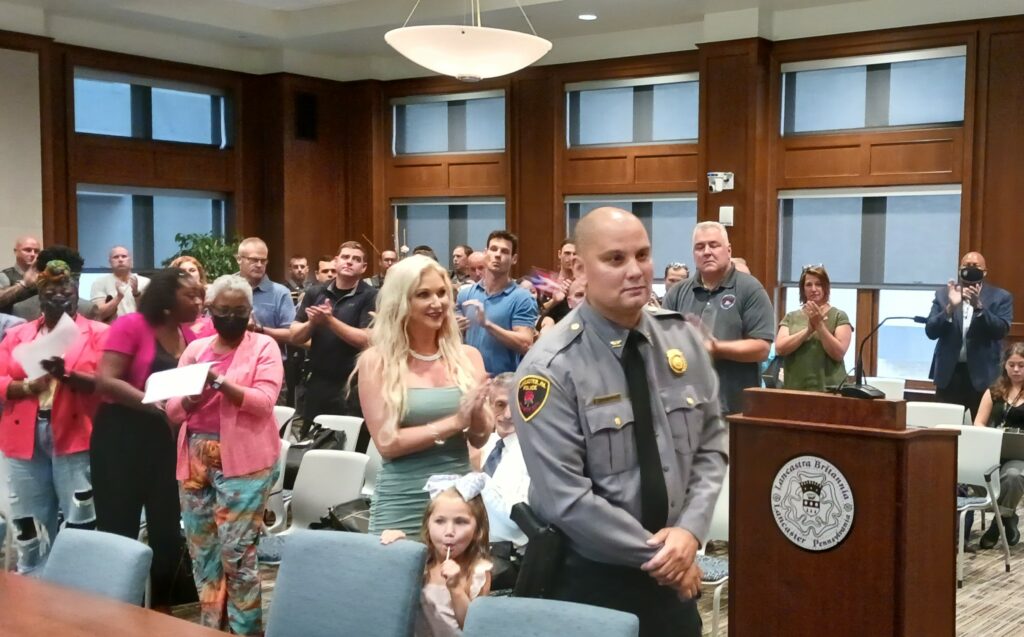 The new chief is of Puerto Rican descent and a 1992 graduate of J.P. McCaskey High School. He joined the police force 22 years ago.
His first years on the force were challenging; in an interview with LNP, he said he always felt he had to work twice as hard as his colleagues.
Mayor Danene Sorace, who was not on hand Tuesday, told LNP that she and Mendez agree on the importance of community policing and that it became clear in the transition following Bey's resignation that he would be "well suited for this role."