The last phase of Lancaster city's comprehensive plan process kicked off Wednesday evening, with Chief Planner Douglas Smith outlining the plan's draft policies and land use map to the city Planning Commission.
Smith's presentation was the same one he gave for the plan's public unveiling in May. His session before the commission launches a final review and approval process, culminating with a city Council vote scheduled in late October.
If you go
What: Lancaster city comprehensive plan review and adoption
All meetings take place at City Hall, 120 N. Duke St., Lancaster.
Planning Commission
Wednesday, Aug. 2: Open House, 5 p.m., Meeting, 5:30 p.m. – initial full plan review
Wednesday, Aug. 16: Open House, 5 p.m., Meeting, 5:30 p.m. – review and vote on recommendation
City Council
Monday, Oct. 2, 6 p.m.: Introduce final plan
Tuesday, Oct. 24, 6:30 p.m.: Vote on plan adoption.
The plan has been in development over the past two years or so, a process that incorporated extensive public engagement. In in its final form it will serve as the city's overall policy document, driving decisions on zoning, land development and other issues. It serves as a basis for changes to city regulations, with long-term implications for the cost of development, neighborhood character, transportation and more.
As drafted, it envisions a city with denser, more walkable neighborhoods, anchored by commercial hubs and interlaced by commercial corridors that provide convenient access to goods and services. It anticipates the evolution of several key sites, including Park City Center, the Lancaster County Prison site near Reservoir Park. It depicts a larger downtown district extending northward to Clipper Magazine Stadium and the Lancaster Amtrak Station.
The city's current comprehensive plan dates to 1993, though it was supplemented by multi-municipal plan in 2007.
City staff are still finalizing the full draft comp plan, Smith said. It should be available publicly by Aug. 1, in time for the commission's Aug. 2 meeting.
For more information
To view Lancaster's draft comprehensive plan and related documents, visit OurFutureLancaster.com
Following Smith's presentation, commission members peppered him with questions about the new plan's implications for housing and transportation and how city staff plan to track data and measure success.
Smith said city staff will develop annual work plans based on the comp plan with short-, medium- and long-range goals. That's where metrics would be incorporated as appropriate.
Member Amos Stolzfus noted that some of the policies are in competition with each other: Historic preservation for example, can be expensive, which works against the goal of housing affordability.
"There's push and pull in every decision we make," Smith said. Finding the right balance is a judgment call; but policy can be adjusted in the light of experience, he said, offering as an example the recent change to short-term rental regulations.
Member Maxine Cook, who served on the committee that guided plan development, asked what the plan would do to combat homelessness and promote housing stability.
Tackling homelessness involves collaboration and is coordinated by the county Homelessness Coalition, Smith said. The city is deeply engaged in that effort, he said; and the comp plan calls for revisiting city regulations to ensure there is adequate provision for "extremely low-income housing," such as shelters, supportive housing and group homes.
Stotzfus asked whether the plan addresses the conversion of single-family homes into multi-unit rentals — something discouraged in the 1993 plan in the interest of promoting homeownership.
Smith said the city is concerned about the local housing shortage and about the mismatch between housing stock and household sizes. It's an important question, he said, and one that will be addressed when the city reviews its zoning code after the comp plan's adoption.
The comp plan proposes a new approach toward the Conestoga River corridor, one that calls for recognizing the its environmental importance and recreation potential.
It proposes creating and restoring riparian buffers to abate pollution and improve water quality; developing trails and river access points; and creating a nature preserve on the roughly 70 acres the city owns on Sunnyside Peninsula.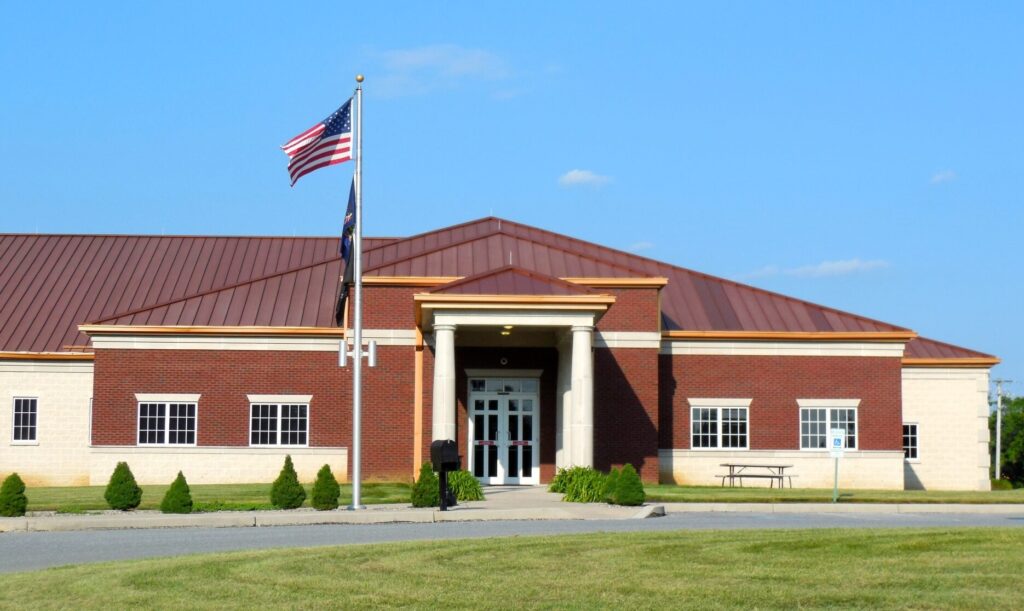 For Sunnyside, that would mark a sharp break from past policy: For decades, the city and various partners have sought to develop housing there. Most recently, the nonprofit Community Basics abandoned plans for a 300-unit mixed-income project there in 2019.
Retired Senior Planner Craig Lenhard encouraged the commission not to write off residential development at Sunnyside just yet. Its river frontage and quarry lake are the kind of amenities that make areas attractive for upscale housing, which would bolster the city's tax base, he said, encouraging members to visit and see for themselves. He also said the quarry could be used for a low-cost geothermal heating and cooling system.
He conceded that the city's strengthened stormwater ordinance and the Federal Emergency Management Agency's redrawing of the peninsula's flood plain map had made development more challenging — but it's still doable, he said, citing his own work at the city on an infrastructure plan for Community Basics that never went forward.
Smith agreed the 1993 plan had called for residential development at Sunnyside, but no such project took place. The new draft plan refers to Sunnyside as a "sensitive" environment and calls for its preservation as a permanent natural asset.
The Planning Commission is scheduled to review the plan in detail at its Aug. 2 and Aug. 16 meetings, with a vote on recommending the plan scheduled for the latter date.
The plan then goes to City Council. It is to be introduced at council's Oct. 2 committee meeting, setting up a vote to adopt it via resolution on Oct. 24.