The team renovating and expanding Lombardo's Restaurant plans to submit a revised proposal for a neighboring property where it wants to demolish a standalone row house.
Immobili Commerciali has notified City Hall that it intends to return to the Historical Commission next month with a new game plan for 227 W. James St., city Historic Preservation Specialist Suzanne Stallings said Monday.
In the meantime, the company has withdrawn its existing application to raze the house there, Stallings said. City Council had been scheduled to vote on the matter at its meeting Tuesday evening.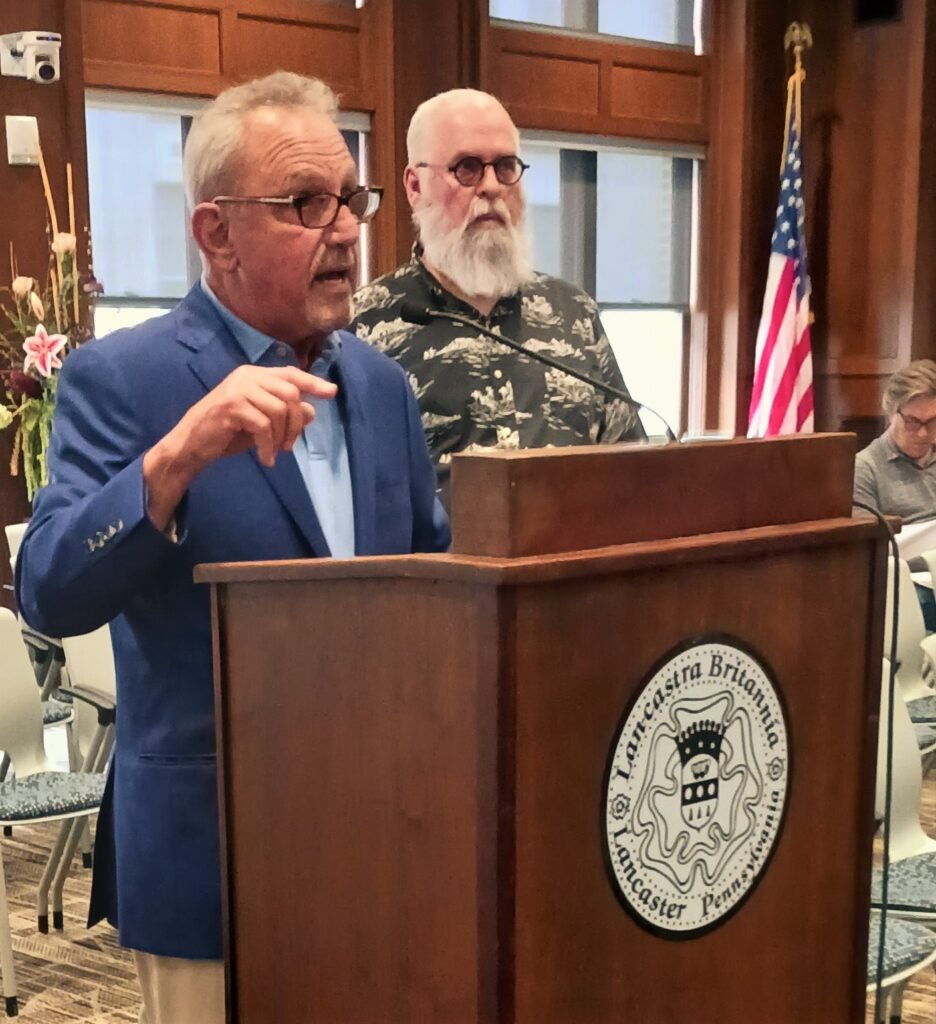 Immobili is seeking to tear down 227 W. James St. as part of a $5 million expansion of Lombardo's that includes the addition of a delicatessen and outside seating. Immobili is owned by Sam Lombardo, the founder of the Benecon insurance benefits management company and the owner of his family's namesake eatery.
Reached through a spokesperson, Lombardo and Immobili declined to comment.
In April, the Historical Commission, an advisory body, voted to recommend against demolishing the row home. It's the linchpin of what little urban streetscape the block still has, Vice Chairman Steve Funk told council members last Monday.
Lombardo and architect Justin Harclerode of RLPS said the building's structural integrity is far too compromised to make saving it feasible. They proposed replacing it with a community herb garden and said neighborhood residents support the concept.
The garden idea arose during a neighborhood meeting that took place after the Historical Commission's decision. Lombardo also told City Council he talked with neighbors about allowing them to park in the restaurant's lot during off hours.
"These are all new things" and need to be brought before the commission, Funk responded.
Under city ordinance, applications for demolition must include the proposed future use of the site. While not promising that the commission would rule one way or another, Funk said a community garden could potentially count as a "compensatory feature" offsetting the loss of the row home.
The Historical Commission's next meeting is Monday, June 19. However, the Lombardo's team has decided to wait until July to present its revised plan, Stallings said.
(Editor's Note: This article has been updated to reflect that Immobili will present to the Historical Comission in July.)