Update, June 12: Lancaster city said Monday that the Lombardo's team has withdrawn its application to demolish 227 W. James St. and plans to submit a revised application in July.
Previously reported:
The team involved in expanding Lombardo's Restaurant on Lancaster's north side is proposing a community herb garden in place of a standalone row home at 227 W. James St. that it wants to demolish in connection with the project.
The Lombardos would sponsor the garden, which would serve as "an amenity for the neighbors," architect Justin Harclerode of the firm RLPS told City Council at Monday's committee meeting. The surrounding community likes the idea, he said.
On Tuesday, City Council is scheduled to consider whether to allow Lombardo's to tear down the row home.
Harclerode and the Lombardos contend it is badly deteriorated and would cost a fortune to save. The city's Historical Commission, which advises City Council, is unconvinced. It has voted twice to recommend denial, in January and April.
In February, City Council signed off on the other components of Lombardo's plans, which include demolition of the vacant former lighting store at 211 W. James St. to make way for a one-story delicatessen, outdoor dining areas and a cigar lounge.
The building at 227 W. James St. "supports the scale and density of the neighborhood," commission Vice Chairman Steve Funk told Council on Monday: It is mostly surrounded by parking already, and its loss will open a wide gap in the streetscape, making the block look suburban, he said.
Under the city's ordinance, Lombardo's must submit additional information if it wants City Council to consider financial hardship, Funk said. He also mentioned concerns that 227 W. James St. might be an example of "demolition by neglect" — that is, an owner allowing deterioration in order to justify tearing down an unwanted but saveable structure.
At the April meeting, Lombardo's team mentioned in passing the notion of a pocket park, but nothing about a community garden, Funk said: "This is new information." If Lombardo's wants it to factor into the commission's decision, it should withdraw its application and resubmit it, he said.
Abby Frederick, a project manager for Lombardo, said the herb garden idea stemmed from a May 22 neighborhood meeting, convened in response to the Historical Commission's April review and vote.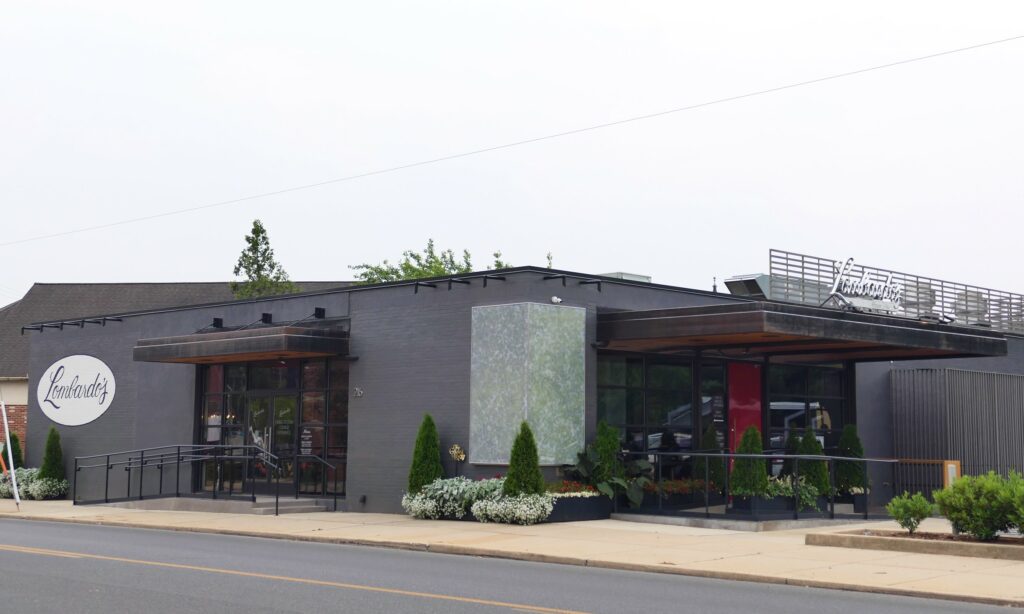 Lombardo's Restaurant owner Sam Lombardo said he's trying his best to help the neighborhood.
Lombardo is the founder of the The Benecon Group, a benefits consulting and administration firm, and a philanthropist who has made multiple multi-million-dollar donations to local institutions. He is redeveloping the restaurant through his company Immobili Commerciali.
Claims that he let 227 W. James St. deteriorate are both false and insulting, he told City Council heatedly.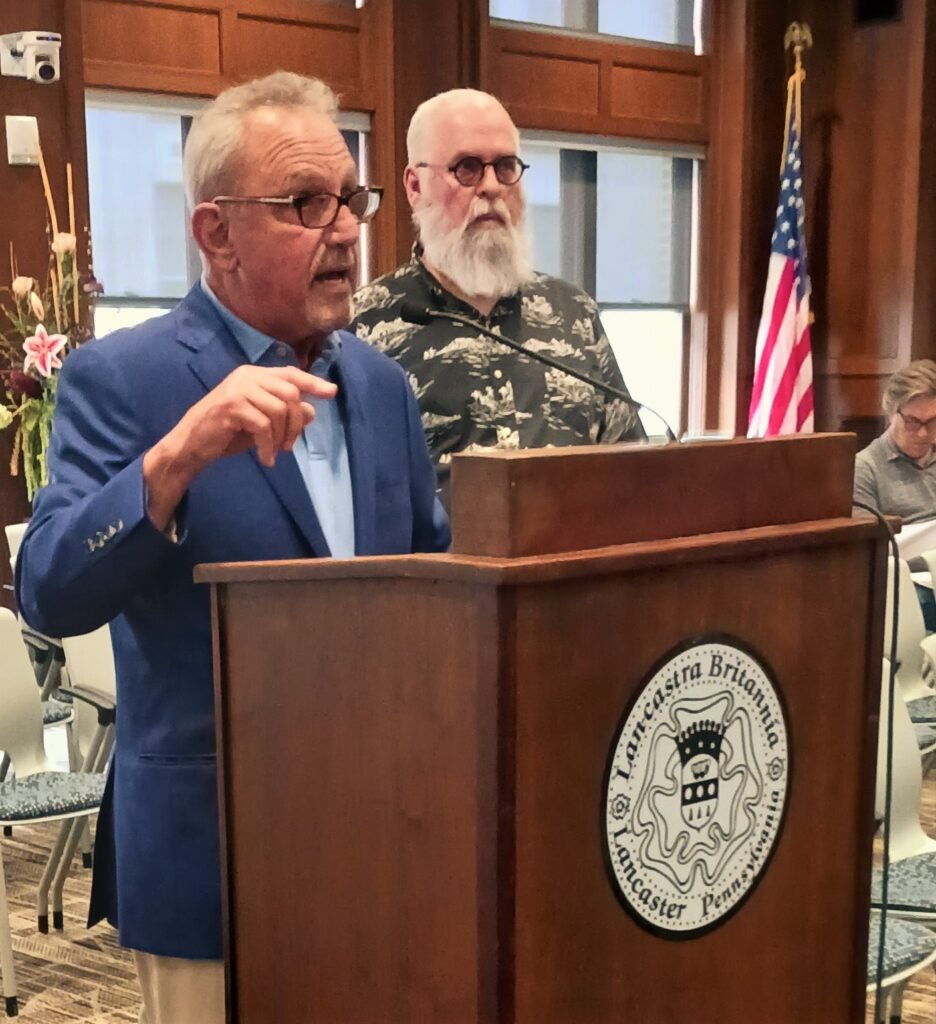 He noted that the planned restaurant expansion involves renovating and revitalizing three other row homes at 217-221 W. James St. He said he never had any firm plans for 227 W. James St., but that he's not about to pay a "prohibitive price" to retain an unsafe building.
The house had been in poor condition under its previous owners, the Roseman family, he said, and was uninhabited when he bought it. It had to be gutted to a serious mold problem, he said, and would cost an estimated $650,000 to repair.
"I'm requesting that the council allow us to put a little pocket park in there to enhance the neighborhood instead of looking at that eyesore," Lombardo said.
Harclerode said the walls of 227 W. James St. are load-bearing, and that to stabilize it, given the badly deteriorated condition of the masonry, workers would have to demolish all interior floors and walls and build new interior and exterior support walls. There would be "nothing more than a shell of a building left," he said.
Funk repeatedly recommended that Lombardo withdraw and resubmit the plan. Speaking briefly to One United Lancaster after the meeting, Lombardo said he planned to "keep pushing," one way or another.
As of Thursday afternoon, the issue remained on City Council's agenda for action on Tuesday, according to City Clerk Bernard Harris.