Gov. Josh Shapiro and Lt. Gov. Austin Davis visited High Steel Structures in East Lampeter Township on Monday to highlight — and draw connections between — two recent administration successes: The reopening of Interstate 95 in Philadelphia and the signing of the 2023-24 state budget.
The reopening of I-95 just 12 days after a tractor-trailer crash led to its collapse in June shows that Pennsylvanians can do big things when they work together, Shapiro said.
The state Department of Transporation is now working on a permanent repair. Using steel sourced from the Cleveland Cliffs plant in Coatesville, High Steel is fabricating the 16 girders, totaling 300 tons, that will support the new I-95 bridge over Cottman Avenue.
The girder project would normally take nine months, but High is doing it in less than two, Shapiro and High Cos. CEO Mike Shirk said.

On Monday, Shapiro and Davis signed the completed first girder, which served as a backdrop for their press conference.
Shapiro said the I-95 project reflects his administration's "GSD" attitude — get stuff done.
The state budget, too, is the outcome of cooperation, Shapiro and Davis said. Moreover, they said, it makes important investments in manufacturing, workforce education and infrastructure repair that will make Pennsylvania more economically competitive and improve its infrastructure.
"We can build big things again in Pennsylvania if we invest in the companies that drive innovation, the workers that power our economy, and the infrastructure that connects us all," Shapiro said.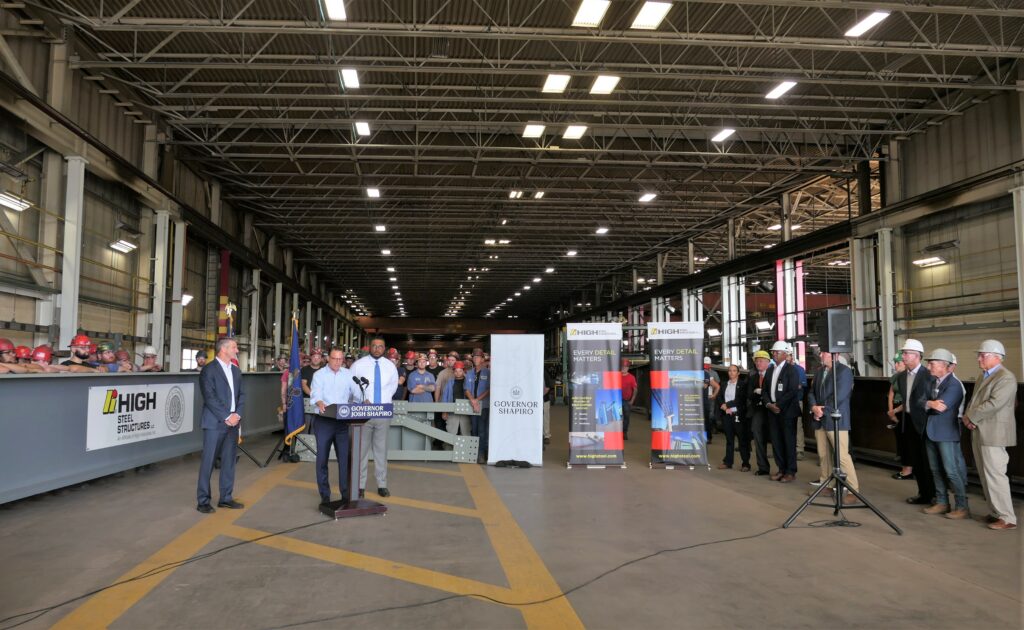 The 2023-24 state budget includes $23.5 million for workforce training and $6 million more for pre-apprenticeship and apprenticeship programs, as well as $13 million to recruit businesses to Pennsylvania by, among other things, providing low-interest grants and loans for startup costs.
Meanwhile, last week Shapiro signed an executive order directing a portion of federal infrastructure funds toward job training and apprenticeships. Over the next five years, that's expected to make $400 million available, the biggest infusion of money into workforce development in state history.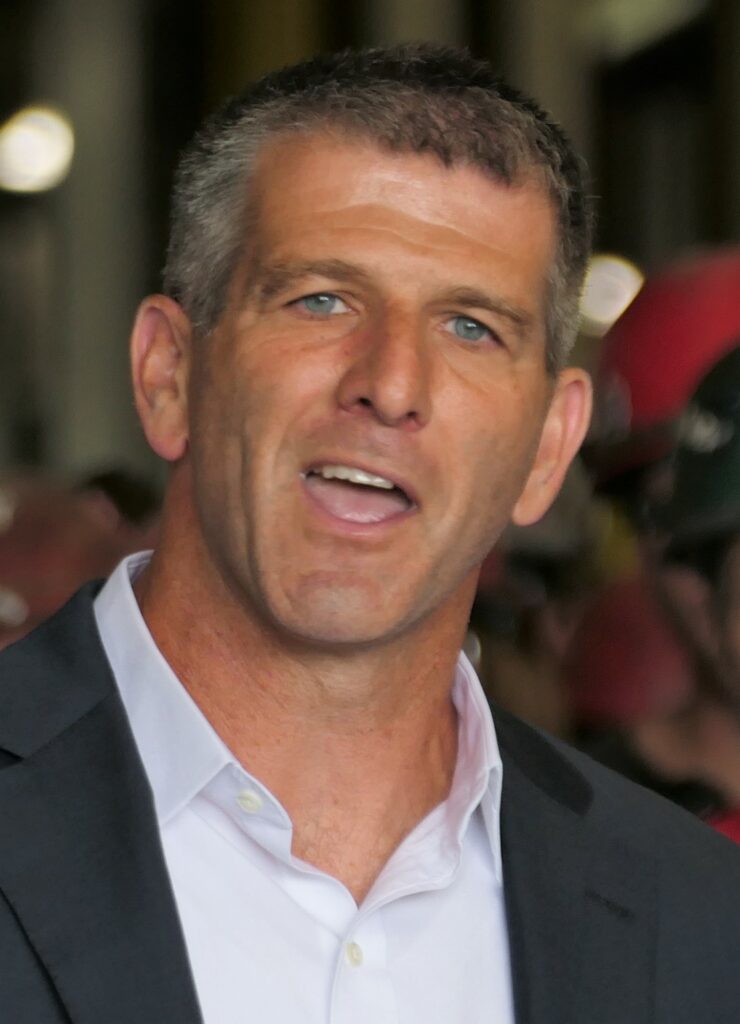 There is "no better accelerator of prosperity" than good jobs, Shirk said, and it's beneficial when government, educational institutions and employers all work on the issue together. Shapiro's executive order, he said, will help to put Pennsylvania's economy "at the forefront" nationwide.
"This is something we can all get behind. … Everybody wins," he said.
Shapiro and Davis strongly emphasized the themes of bipartisan negotiation and cooperation in their remarks, with Shapiro noting he is the only U.S. governor presiding over a divided legislature. The Pennsylvania Senate has a secure Republican majority, while the House, now split evenly 101-101 due the resignation of Allegheny County state Rep. Sara Innamorato, is likely to revert to a 102-101 Democratic majority following a special election next month.
Shapiro did not say when the permanent repair to I-95 would be completed, referring reporters to the state Department of Transportation. PennDOT has a web page dedicated to the project where it posts regular updates.
Asked about the contract amount for High's I-95 work, Shirk referred One United Lancaster to PennDOT. PennDOT acknowledged receipt of the inquiry, but had not provided an answer Monday afternoon.
As with the I-95 repair, the 2023-24 state budget is not yet complete. Several hundred million dollars remain in limbo for education and other priorities until lawmakers sign off on additional authorizing legislation.