Gov. Josh Shapiro signed Pennsylvania's main 2023-24 budget bill into law on Thursday, ending a weeks-long impasse, but other legislation remains to be finalized before the state's budget process is complete.
Shapiro's action comes more than a month after the July 1 start of Pennsylvania's fiscal year. The budget bill he signed had passed the Democratic-controlled House and Republican-controlled Senate, but Republicans recessed the Senate without signing it after the governor said he would veto a $100 million appropriation for private school vouchers. Shapiro had endorsed the idea during his campaign but rank-and-file Democratic legislators strongly oppose it.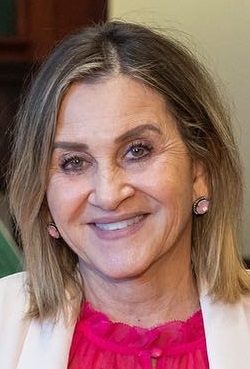 On Thursday, Senate President Pro Tem Kim Ward reconvened her chamber and provided the necessary signature.
Much of the funding in the state's $45.5 billion budget can now begin flowing. School districts, in particular, were facing the prospect of taking out loans to cover expenses during the impasse, as were counties awaiting funding to cover social services programs.
As promised, Shapiro vetoed the private school voucher provision.
In a statement, Shapiro said the budget delivers on his top priorities for education, public safety and education.
"This is what it looks like when government works together to make Pennsylvanians' lives better," he said.
The spending plan increases education spending by more than $700 million, a major increase. Democrats, however, have been pushing for still more, citing the Commonwealth Court's finding that Pennsylvania's education spending is unconstitutionally inequitable.
Still on the legislature's and governor's to-do list is legislation authorizing funding for Pennylvania's State System universities, which include Millersville University in Lancaster County; as well as for mental health services, supplemental funding for Pennsylvania's poorest school districts and the Whole Home Repair program.
In a statement, Ward said about a quarter of the budget's spending requires additional legislative authorization and that Shapiro had provided "the necessary assurances" that he would not touch it until lawmakers had negotiated a final deal.
Shapiro said he will sign a bill on Friday significantly expanding Pennsylvania's property tax and rent rebate program for senior citizens.