"Doesn't it look absolutely awesome?" Mayor Danene Sorace said.
Her comment came Friday morning during a ribbon-cutting to open Ewell Plaza to the public and show off its new look.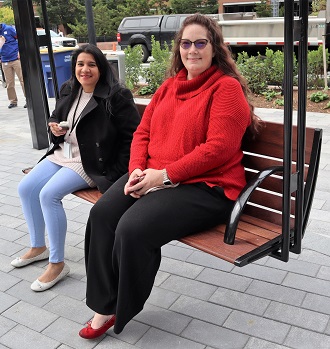 Sorace characterized the event as a "pre-party." The main celebration, she assured her audience, would come Saturday, Nov. 19, with the unveiling of the plaza's centerpiece, a statue commemorating the individual for whom it is named, Olympian Barney Ewell.
The mayor said Ewell Plaza celebrates "one of Lancaster's best" and will be a vibrant public space for all to enjoy.
A decade ago, the east side of the 100 block of North Queen Street was a vacant concrete eyesore, the legacy of a failed urban renewal project. Successive city administrations took on the challenge of attracting reviving it; the opening of the plaza is the next-to-last milestone in that effort.
Previous phases included the renovation of the Holiday Inn Lancaster, formerly the Brunswick Hotel; the conversion of the former Bulova Building into 101NQ, and the construction of the Christian Street Garage.
The last step is to come next year when the Lancaster Public Library moves into its new two-story space below the garage.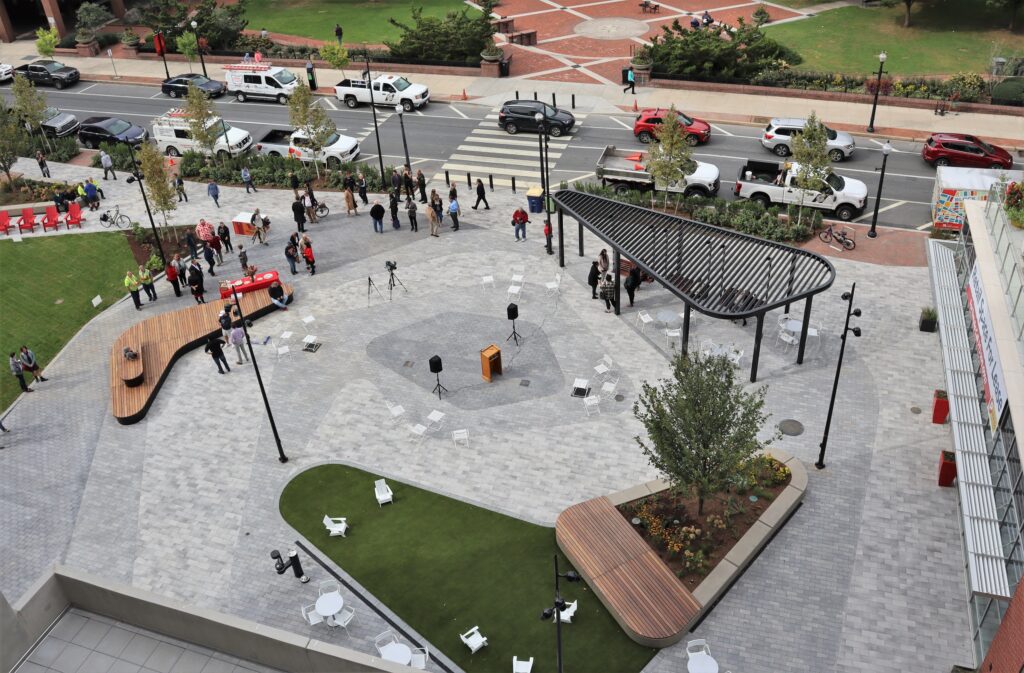 The Lancaster City Alliance's Downtown Investment District Clean Team will have a daily presence in Ewell Plaza to keep it tidy and serve as city ambassadors. The city's Department of Neighborhood Engagement, meanwhile, is scheduling activities and events.
Already in the works is the city's Hispanic Heritage Month celebration, scheduled to take place at the plaza and Binns Park across the street on the afternoon of Saturday, Oct. 15.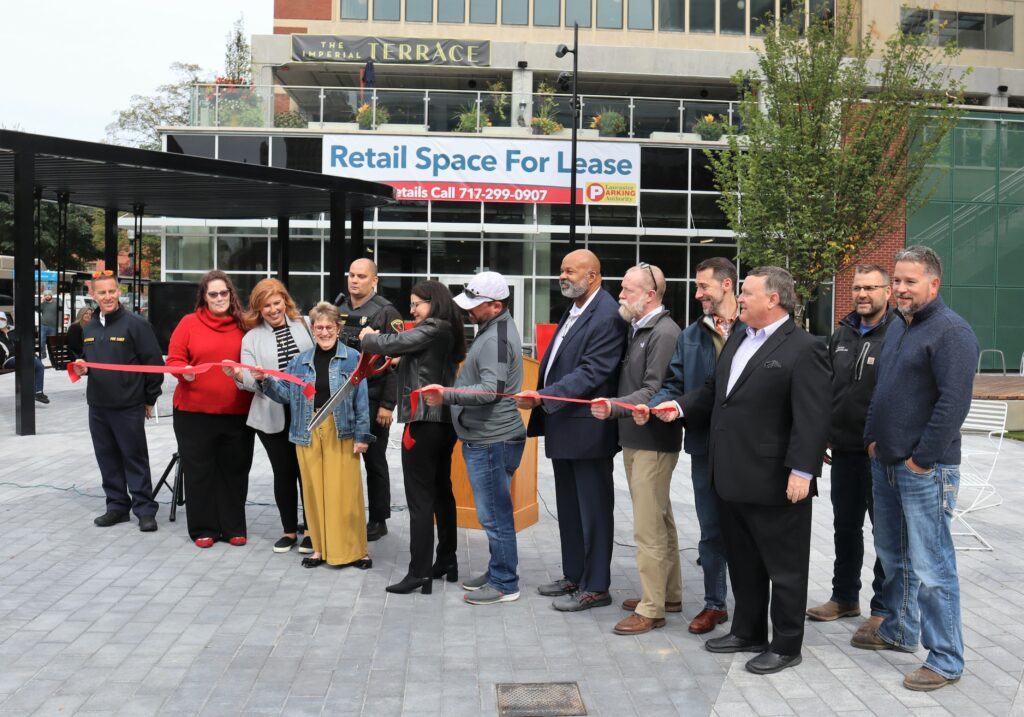 Sorace made a point of mentioning the elaborate 122,000-gallon system of stormwater infrastructure under the plaza, which manages runoff from the surrounding buildings.
It's part of the city's ongoing efforts to reduce surges of water into its sewers during large storms and keep throughput low enough for its treatment system to handle. (The city is under a federal consent decree to reduce runoff into the Conestoga River and Chesapeake Bay.)
The stormwater system accounted for $660,000 of total project costs of around $4.45 million, city Director of Administrative Services Patrick Hopkins said.
The City Revitalization & Improvement Zone program, or CRIZ, supplied about $2.8 million of the funding, or a little over 60%. The remainder was funded with proceeds from city bond issuances.
The facade of the Christian Street Garage is still awaiting its final touch: The installation of multicolored vertical tubing, a public art project designed by R&R Studios of Miami.
Finalizing the engineering detail has taken some time, but the bid for the work is expected to go out in the next month, Lancaster Parking Authority Executive Director Larry Cohen said. An installation date can be determined once the responses are received and a contractor is selected.