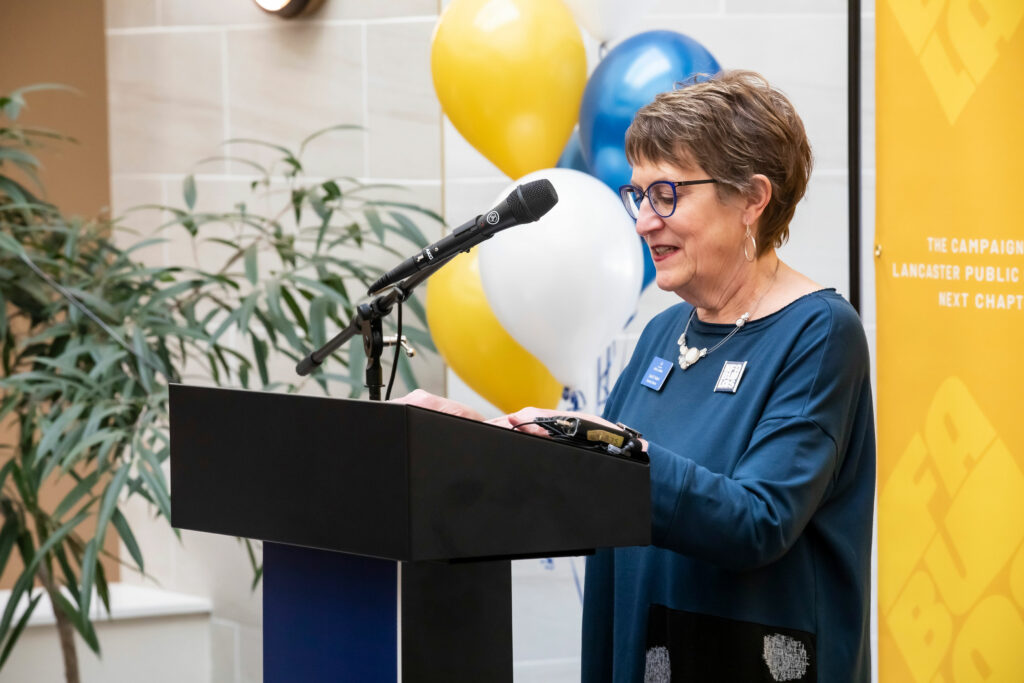 A public library is far, far more than a repository of books and other media, Lissa Holland says: It's a community gathering space.
Holland is executive director of the Lancaster Public Library. Early next year, it's scheduled to move from its aging building at 125 N. Duke St. to brand-new quarters at Ewell Plaza.
This week, City Council signed off on a cooperation agreement needed for the library to access a $2.5 million state redevelopment assistance grant. The terms of the grant require the government of the municipality where it will be spent to serve as a pass-through entity.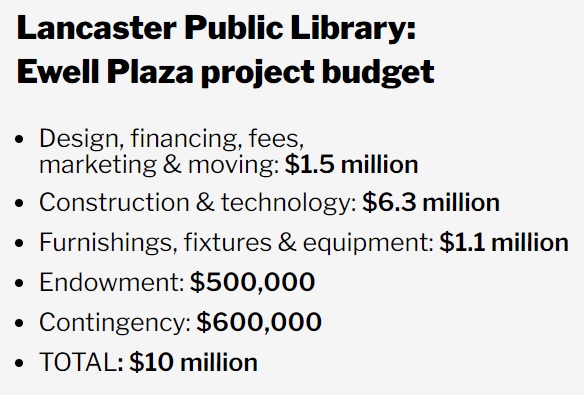 The library has also been approved for a $750,000 state Keystone Grant. Including grants, existing reserves and funds garnered through a capital campaign now in progress, the library has secured $8 million toward its $10 million budget, director of development Jamie Hall said.
The capital campaign has been dubbed "Lancaster Fabulas." The latter word derives from Spanish and Latin words for "story" — think "fables" — and is pronounced "fabulous."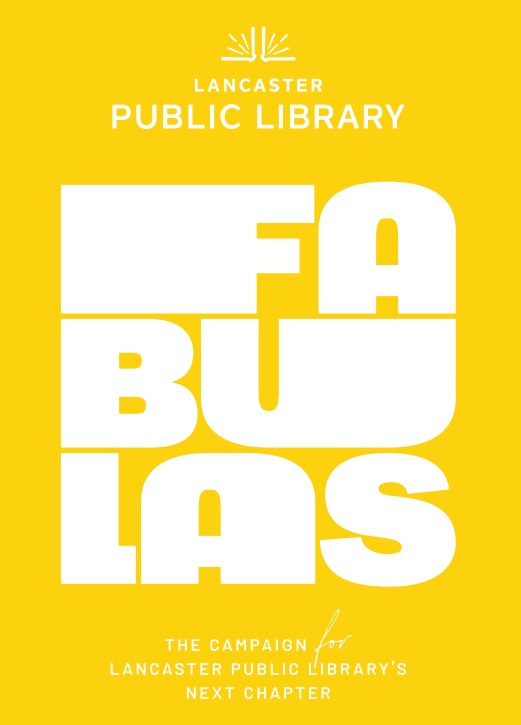 The library hopes to be operational at the Ewell Plaza location next March, Holland said.
Holland is excited about the new space. Its central location, layout and amenities, she said, will enable the library to serve the community more comprehensively than ever before.
It will occupy two floors totaling 43,000 square feet under the recently opened Christian Street Garage. The Lancaster Parking Authority owns the building and has provided the library a 99-year rent-free lease.
The layout will be more open and more flexible, Holland said. Patrons will have access to a comprehensive selection of physical and online media. Many people don't realize the variety of the library's physical inventory, Holland said: Items it makes available to patrons include cake pans, dolls, board games and ukuleles.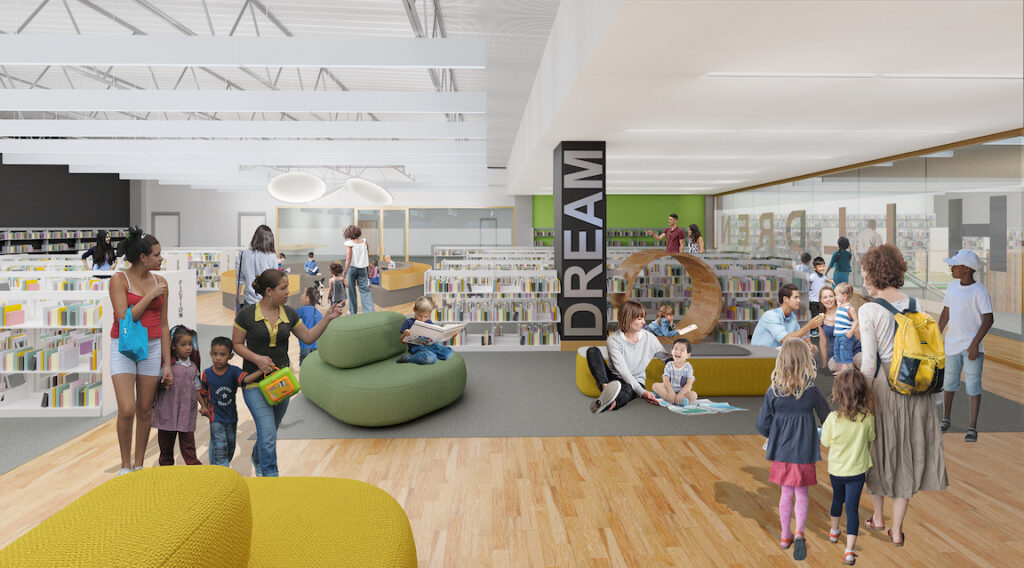 The second floor will have two dedicated youth libraries: A children's library on one side, and a young-adult library for tweens and teens, the organization's first, on the other. An open reading room will adjoin a terrace overlooking Ewell Plaza.
Conference rooms and "collaboration rooms" will be available for tutoring, classes, community meetings and so on. Popular existing amenities will continue, including the library's business center and the Juliana used bookstore.
The library will be fully ADA-accessible. And with a 367-space parking garage upstairs, parking will be plentiful.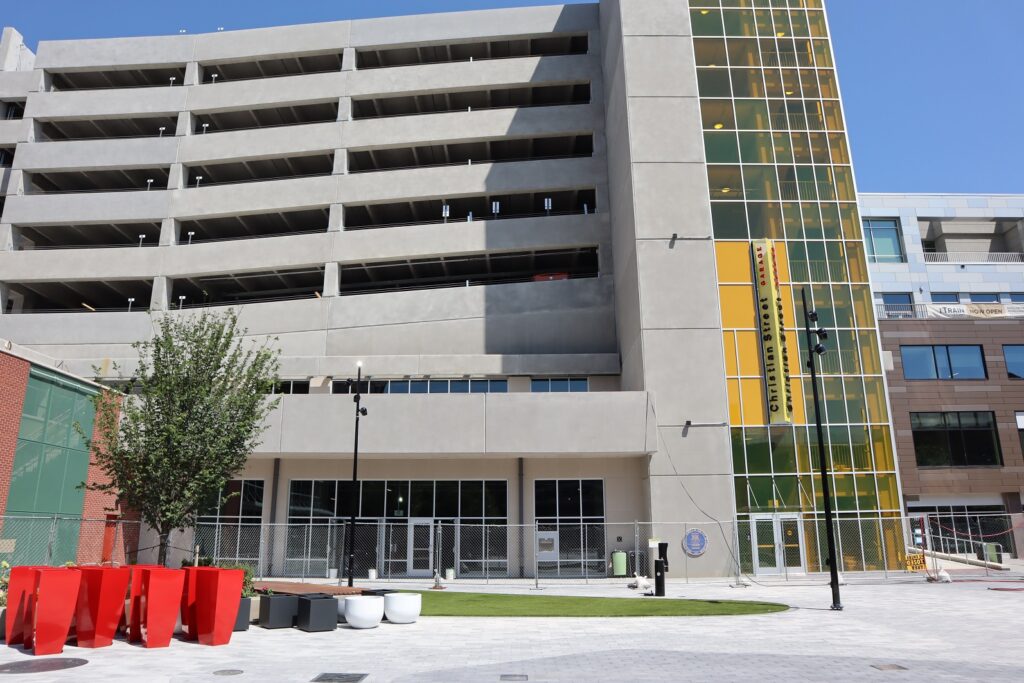 The terrace and Ewell Plaza offer possibilities for outdoor reading areas and for hosting events. The library is looking forward to partnering with the Lancaster Office of Promotion, LOOP, Holland said.
The Duke Street building, meanwhile, is being sold to a group of investors connected with the St. James Episcopal Church next door.
In preparation for the move, the library staff has been winnowing the collections. As much as possible will be repurposed through donations, parking lot sales and so on, Holland said.
Researchers say public libraries have become more essential than ever in today's hyper-connected information age. According to the Bill & Melinda Gates Foundation, public libraries are "uniquely positioned" to help people from all walks of life "participate fully in a digital world."
Fully one-third of Americans over age 13 use public libraries to access the Internet, the foundation says.
As more digital media migrates online, there will likely come a time when the library will no longer have CDs and audiobooks, and maybe not DVDs. But "we envision always having books," Holland said.