The board of the Municipal Emergency Services Authority of Lancaster County discussed an array of issues Wednesday: Insurance, legal counsel, procedures for replacing board members.
They also discussed what could be considered the most important issue of all: How to set the fee that will be charged on properties in the participating municipalities.
The meeting is the second since the authority, known as MESA for short, was incorporated last month. It will be the first fee-supported emergency services authority in Pennsylvania.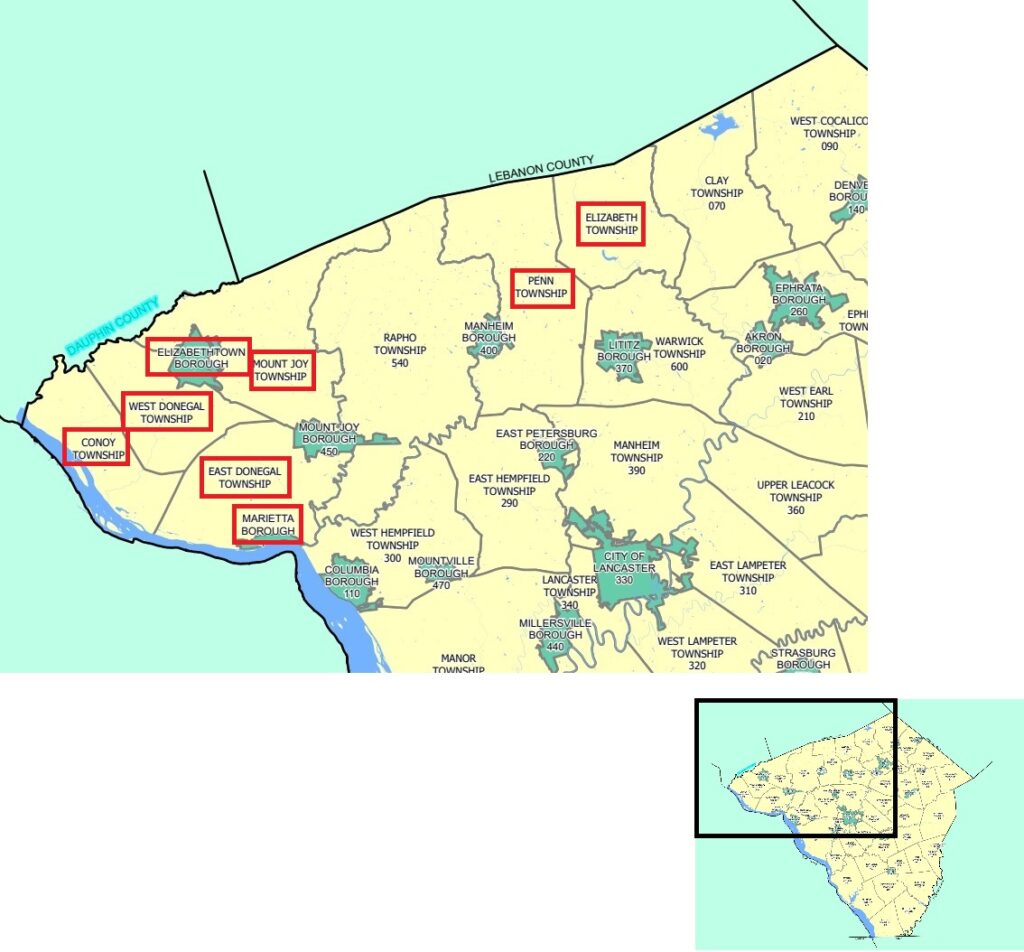 Once preparations are complete, it will take over the provision of emergency services from Northwest EMS, either late this year or early in 2024.
The authority board consists of one representative from each of the eight partnering municipalities: Conoy Township, East Donegal Township, Elizabethtown Borough, Elizabeth Township, Marietta Borough, Mount Joy Township, Penn Township and West Donegal Township.
Noting that the organization is commencing in an inflationary economy, board member Marc Hershey, representing Elizabethtown Borough, called data from a 2022 audit a "foundation" to start thinking about budget projections.
"We'll be able to model out headcount, vehicle count, that sort of thing," he said. That information would then be brought back to the board "to talk about what we want to adjust and tweak."
Board members discussed using outside consultants, such as actuaries and accountants, to help with projections.
"Do we have to reinvent the wheel on what we charge?" asked Justin Risser, representing Conoy Township .
Mark Hiester of Penn Township mentioned establishing a metric for equivalent dwelling units, then using those estimations to assess rates on residential and non-residential properties, or alternately, exploring how to assess per-call and per-person projections, as well as using factors like legal occupancy.  
"It can get complicated," he said.
Hershey said data shows that 87% of calls are to "residential-type" properties.
MESA has applied to Lancaster County for $375,000 in American Rescue Plan Act funds to help with its startup costs, which are projected to total nearly $2.5 million.
The county commissioners are expected to review the application in the last week of March. Several board members said they would be on hand at the commissioners meeting to answer questions.
Obtaining the ARPA grant would give the authority its first revenue, allowing it to begin paying for items such as insurance. The board discussed insurance policies the authority will need and their premiums, including an estimated $800 a year for treasury bonding insurance, and roughly $1,500 a year for general liability.
Deb Dupler representing Mount Joy Township asked what happens if a board member resigns. In that case, Hershey said, the municipality appoints a replacement.
The group also discussed its obligation to publish financial statements once a year.
"We want to make sure it's done right," Dupler said.
At its next meeting, scheduled for April 5, the board will assess firms to serve as the authority's legal counsel. In the interim, board members agreed they will use special counsel Ben Ried of Mette, Evans and Woodside.