Update (8:45 p.m.): Election Day enthusiasm was high across the board in Lancaster County and across Pennsylvania, officials said late Tuesday.
In a number of precincts, turnout exceeded 70%, county Commissioner Ray D'Agostino said during a media briefing about an hour before polls closed.
Election results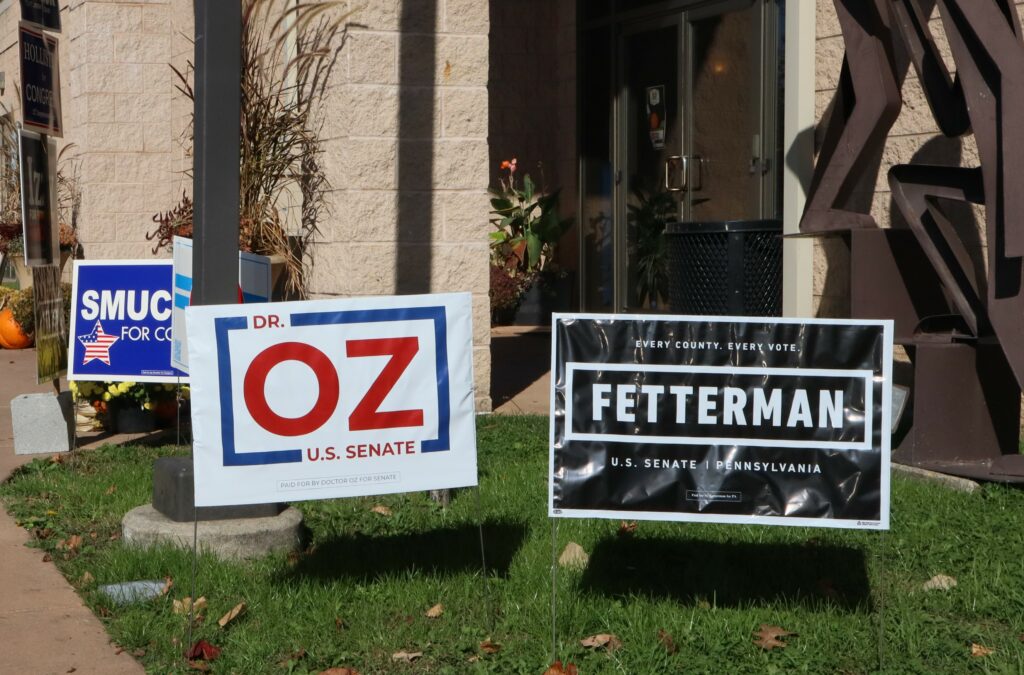 Amid a deeply partisan environment, voters were drawn to the polls by high-profile races, including the contest for governor between Democrat Josh Shapiro and Republican Doug Mastriano and the contest between Democrat John Fetterman and Republican Dr. Mehmet Oz that could determine control of the U.S. Senate.
In 2018, the most recent midterm, turnout was just under 62%, the highest it had been in 24 years.
Earlier Tuesday, Chief Clerk of Elections Christa Miller said she thought the county could finish its Election Day vote count by midnight. At the briefing Tuesday evening, she said the count would stretch "a little" into Wednesday morning.
The county received more than 41,000 mail-in ballots prior to Election Day. Miller said election workers would finish opening them by the time polls closed, then would be able to process the roughly 1,000 more that were received on Election Day itself.
Lancaster County received election funding through Act 88, so it is required to canvass ballots continually without interruption until they are all done.
In the tabulations it posts online, the county will enter data from in-person voting first, then mail-in ballots. That's because the system displays vote tallies by precinct, and doesn't distinguish between in-person and mail ballots. People tend to assume the tallies reflect in-person voting, and the county wants to respect that, D'Agostino said.
While Lancaster County is projecting it will have complete results early Wednesday, other counties are expecting to take much longer, potentially leaving the outcome of statewide races unknown for days.
In Luzerne County, voting was extended until 10 p.m., because its voting machines ran out of paper this morning, leaving some would-be voters unable to cast ballots.
In Philadelphia, voting officials will be using an election verification measure known as "poll book reconciliation." It can catch instances of double-voting, but is time-consuming.
Republicans sued Philadelphia when the city moved to dispense with it, on the grounds that it was redundant. A judge ruled in the city's favor, but officials decided to reinstate the procedure anyway fearing they would otherwise leave themselves open to accusations of relaxing election security.
Election officials are counseling patience.
"An accurate count of all eligible votes is paramount, and it cannot be rushed," acting Secretary of State Leigh Chapman said in a statement.
Update (4 p.m.): As of midafternoon on Election Day, workers had opened about three-quarters of the 41,500 mail-in ballots received by Lancaster County, and about 15,000 had been pre-canvassed, Chief Clerk of Elections Christa Miller said.
The remainder should be opened by 6 p.m., clearing the way for canvassing to begin once polls close at 8 p.m., she said. All in all, the county is still on track to finish its Election Day vote count by midnight, Miller said: "There's nothing telling me otherwise."
Miller confirmed that a judge of elections at St. Peter's Lutheran Church on Delp Road in Manheim Township had been asking for photo IDs from voters for whom it is not required. County officials contacted the polling place right away and the matter was resolved, she said.
First-time voters and voters casting ballots in a new precinct for the first time are the only ones who must present a photo ID under Pennsylvania election law.
The local Republican and Democratic parties have had representatives on hand at the County Government Center throughout the pre-canvassing process, Miller said. Among other things, they act as witnesses when a ballot is "adjudicated," determining voter intent if, say, a vote is crossed out and another vote made.
Both parties and county election officials must agree on an adjudication to finalize it, Miller said. Only a small number of ballots require adjudication, perhaps 20 so far today, she said.
Overall, things are going smoothly, Miller said, and polling places across the county are reporting "very steady turnout."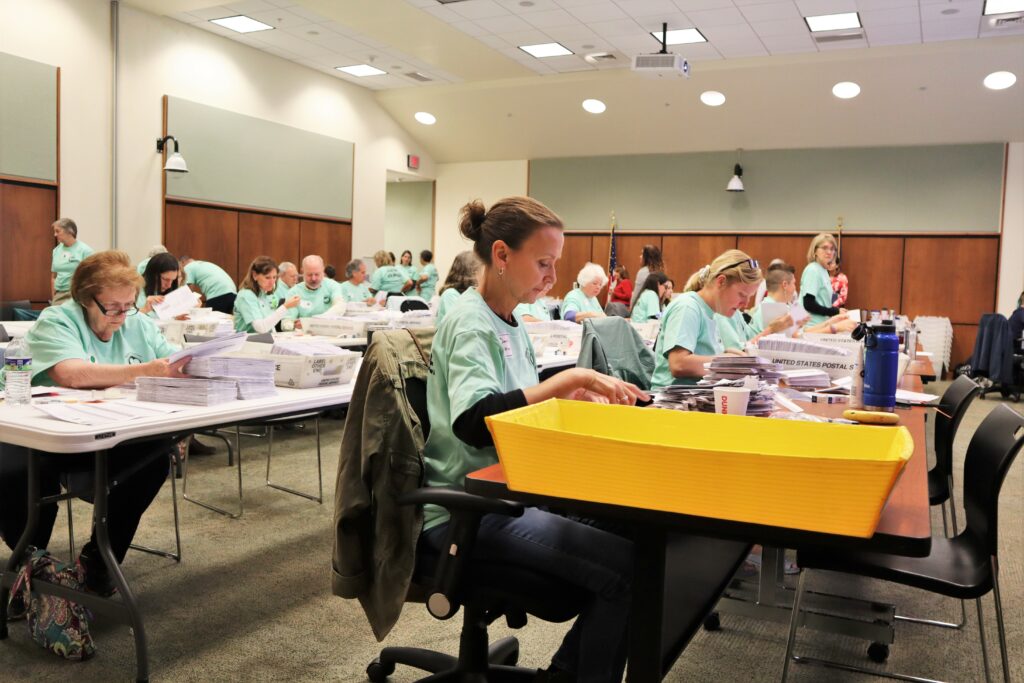 Previously reported:
Lancaster County hopes to complete its tally of ballots, whether mailed in or cast at polling places, by the end of Election Day, officials said in a mid-morning press briefing.
Pre-canvassing of mail-in ballots was going smoothly and there were no major issues reported at any polling places, Chief Clerk of Elections Christa Miller said.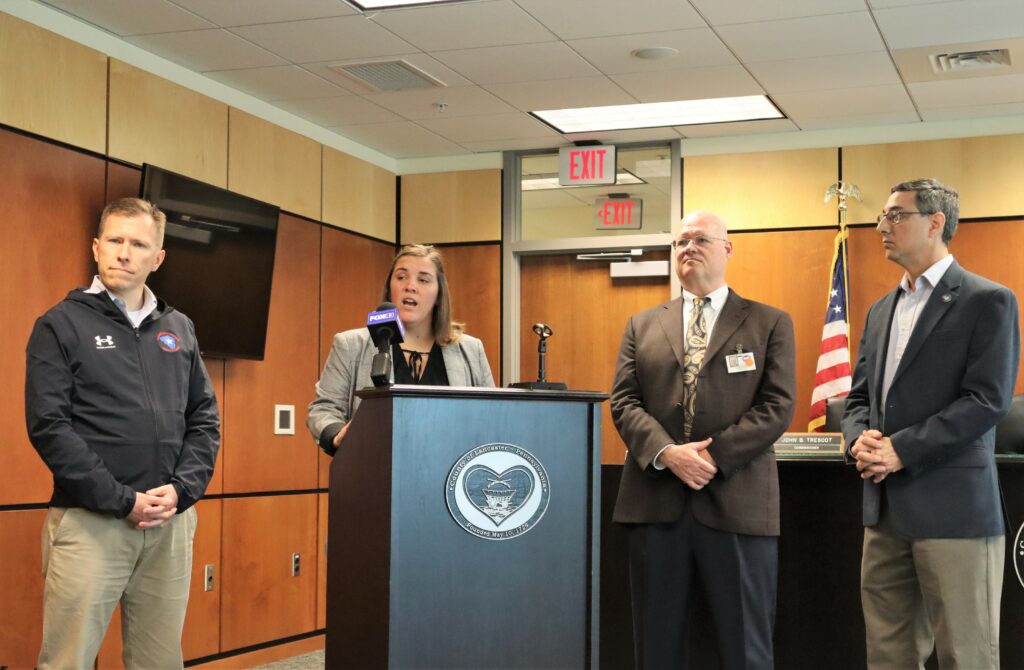 Just over 41,500 mail-in and absentee ballots had been returned to Lancaster County as of Election Day morning, according to information provided to the Department of State. About 40 volunteers were opening and sorting them for scanning at the county government center.
The county will be working around the clock to process them, as required by Act 88, an amendment to Pennsylvania's voting law that provides additional funding for elections to counties. Counties must comply with various strictures to receive the money, including nonstop ballot counting.
About a quarter of the mail-in ballots had been processed by 10 a.m., Miller said.
The county will continue to receive military and overseas absentee ballots through Nov. 15. To count, the ballots must have been submitted by Monday.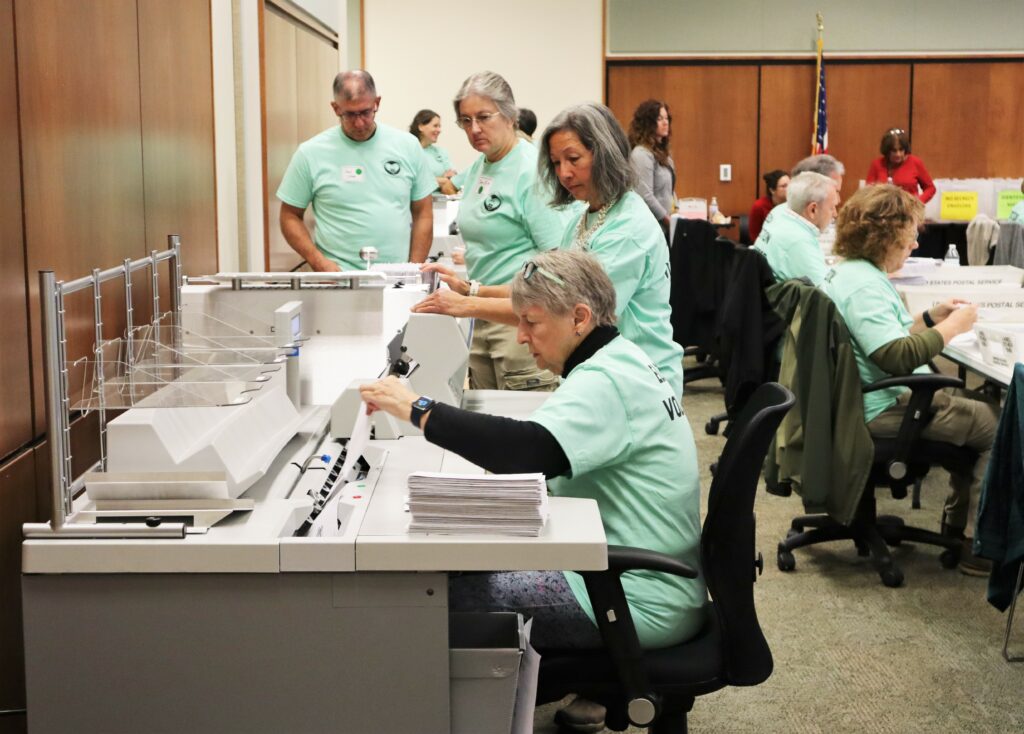 Tuesday's experience contrasts with the May primary, when county officials discovered that a printing error would necessitate the hand tabulation of thousands of ballots.
As of Monday, the county had identified and segregated about 100 mail-in ballots without signatures on their outside envelopes. More have since been identified as workers pore through ballots today, but Miller could not immediately say how many.
Under last week's Pennsylvania Supreme Court decision, those ballots are to be segregated and not counted. On Monday, Democrats filed a federal lawsuit seeking to have them counted.
The county also is segregating and not counting ballots with incorrect dates. Following up on its ruling on undated ballots, the state Supreme Court said mail ballots with dates outside the range of Sept. 21 and Election Day (Nov. 8) must be considered incorrectly dated and set aside, as must absentee ballots with dates outside the range of Aug. 30 to Election Day.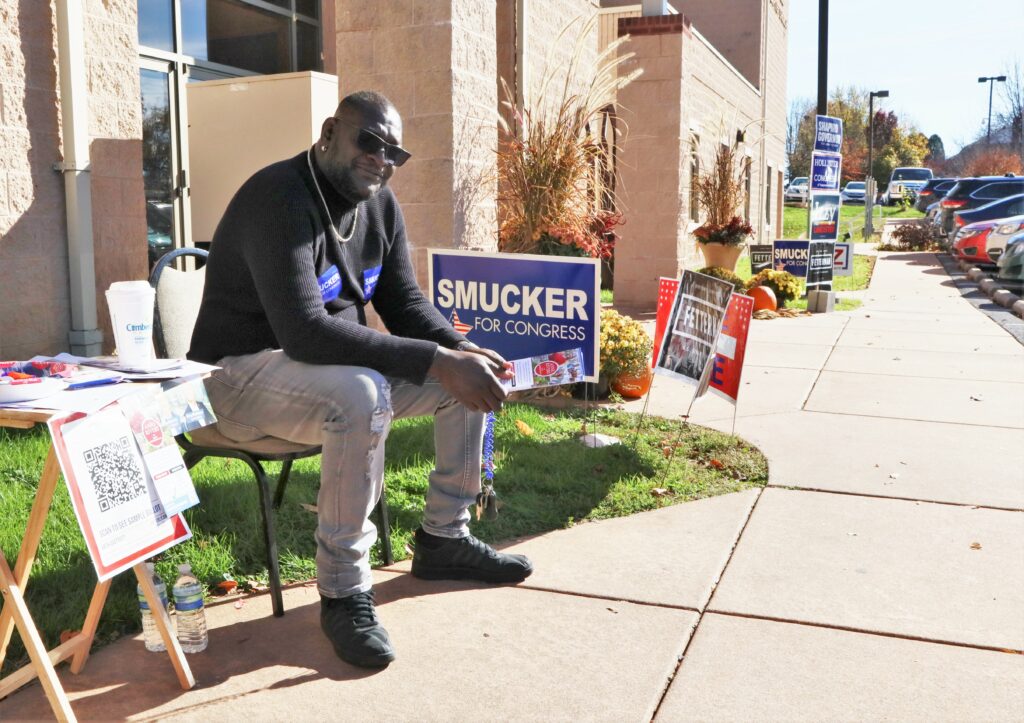 Reports at polling places indicated Tuesday's turnout was robust for a midterm election. Pennsylvania is selecting a new governor and U.S. Senator, and the latter contest, between Democrat John Fetterman and Republican Dr. Mehmet Oz, could tip the Senate's balance of power.
While Lancaster County expects to finish its ballot tabulation promptly, other jurisdictions are likely to take several days. Secretary of State Leigh Chapman and other officials have counseled patience, advising Pennsylvanians that delays are inherent to the process as it is currently set up, not an indication of problems.