(Update: On Wednesday, by a 2-1 vote, the commissioners approved the allocation.)
Previously reported:
The Lancaster County commissioners will vote Wednesday on providing $193,000 from the county's opioid settlement funds to the Lancaster County Drug Task Force for 2024.
The money would pay for two task force members delegated from the district attorney's office: A "community prosecutor" — an assistant district attorney tasked with overseeing the county's Veterans Court, Drug Treatment Court and Mental Health Court; and an evidence custodian — a county detective whose duties include overseeing the countywide Drug Take Back program and conducting community education and training programs on opioid addiction.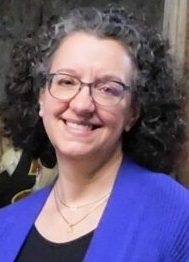 At the commissioners' Tuesday work session, independent opioid policy researcher and advocate Gail Groves Scott vehemently objected to the idea of any of the money going to the task force, saying it should be directed 100% toward front-line harm-reduction and treatment.
"We need to spend the money on the most urgent needs," she said, echoing her comments at an earlier meeting.
County Commissioners Josh Parsons said supporting the Drug Task Force is one of the objectives in the settlement spending framework developed last year, and that the task force is a priority for municipal leaders. He and Commissioner Ray D'Agostino indicated their support.
Commissioner John Trescot was hesitant. He said he's not opposed per se, but that he would prefer a proposal that expanded capacity rather than maintaining it at existing levels. The county's other settlement disbursements, such as its funding for the County Prison's medication assisted treatment and the Pathways to Recovery diversion program, have been "additive," he said.
The money in question comes from a national legal settlement reached in 2021 with pharmaceutical maker Johnson & Johnson and three major opioid distributors. Lancaster County is expecting about $15.7 million over 18 years, roughly $900,000 a year.
Advocates have cautioned against jurisdictions diverting the money toward law enforcement, saying that it's intended for treatment and prevention, and that punitive approaches to the drug problem have failed.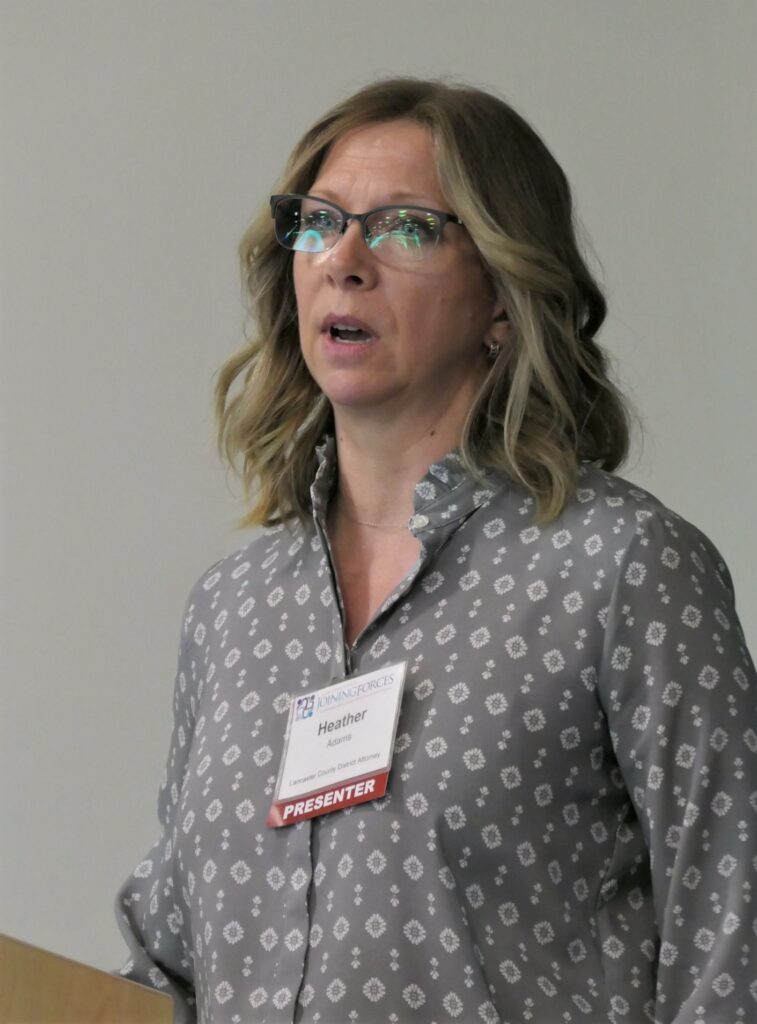 The settlement documents spell out allowable uses of the money in "Exhibit E." District Attorney Heather Adams cited the relevant provisions to the commissioners: Section D.3 (Support treatment and recovery courts) for the community prosecutor, Sections G.4 (Drug take-back disposal or destruction programs) and G.9 (School-based or youth-focused prevention programs) for the evidence custodian. The latter would also appear to fall under Section G.8: (Evidence-informed school and community education programs).
Adams said her office is understaffed and is struggling to hire and retain prosecutors. Without the settlement dollars, she said, the community prosecutor and evidence custodian positions could be at risk in upcoming budgets, as they are necessarily less of a priority than maintaining her office's core prosecutorial function.
Scott conceded that the planned disbursement might be deemed compliant, but that's not good enough, she said. The county should be focusing, she said, on the "Core Strategies" listed at the start of Exhibit E.
She accused Adams of "cost shifting" — freeing up enforcement dollars by applying settlement dollars to an already-funded program.
County treatment providers are severely underfunded and understaffed, she said, and caseworkers are paid a pittance compared to prosecutors. She cited Exhibit E's mention of needle exchange programs as a core strategy: Lancaster County has a small independent syringe program, she said, but the county has never funded it.
By targeting the highest-risk users, "you could save a life tomorrow," she said.
Parsons said his view of harm reduction doesn't extend to providing "paraphernalia" to users. Doing so, he said, would be illegal and "incredibly detrimental to the community."
Adams, for her part, defended her record on treatment and diversion. It was she who created the community prosecutor position and she who reformed and relaunched the county's hitherto underperforming diversion program. Lancaster County is a leader in making treatment available and affordable to defendants, she said.
Lancaster County is hoping to receive additional money eventually from a second national opioid settlement. Earlier this month, however, the Supreme Court intervened in response to a petition from the U.S. Justice Department, which is objecting to the legal immunity being granted to the Sackler family, founders of Purdue Pharma. The court is scheduled to hear arguments in December; the agreement is on hold in the meantime.