Pennsylvania is inviting county governments to apply for funding for Whole Home Repairs, a new program to fund emergency home repairs for eligible low- and moderate-income homeowners and landlords who provide affordable housing.
Statewide, just over $120 million is being distributed for the initiative. Lancaster County's share is $3.95 million.
Allocations are based on counties' economic data, including household incomes and the condition of housing stock. Philadelphia received the largest share, $20.9 million; eight of the state's smaller, more rural counties received the minimum allotment, $200,000.
Whole Home Repairs was part of $375 million in federal pandemic relief funding allocated to affordable housing in the 2022-23 state budget. The total allocation for Whole Home Repairs was $125 million; the state is retaining a portion to cover administrative and oversight costs.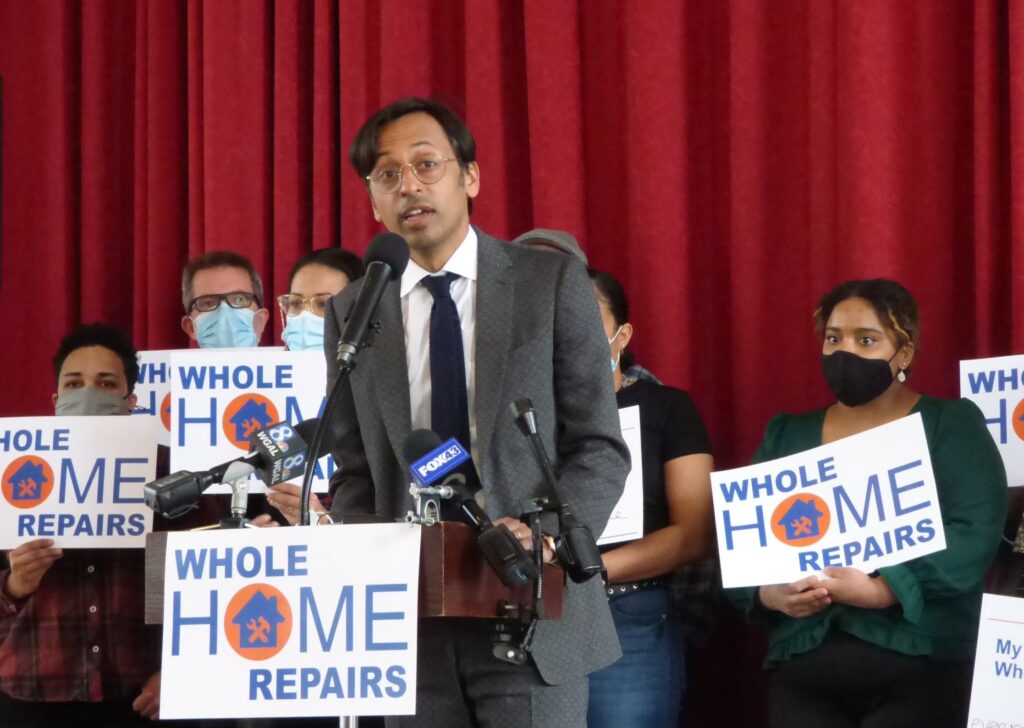 It is designed to be run by a single entity in each county: Either by the county itself, directly or through a county authority, or by a nonprofit that the county designates.
Once the program is set up locally, homeowners will be able to receive loans or grants. Recipients can have household incomes up to 80% of area median income, which in Lancaster County is $50,550 for an individual and $72,150 for a family of four. The guidelines provide for a maximum aid amount of $50,000.
Landlords can receive loans for repairs in buildings with affordable units. The loans will be secured by liens, and there are provisions for loan forgiveness.
While some jurisdictions, including Lancaster city, already operate emergency repair programs, Whole Home Repairs is the first such program statewide. It had bipartisan support, and advocates believe it has the potential to have a big difference for low- and moderate-income households and senior citizens, for whom a repair bill of a few thousand dollars may be unaffordable.
Besides home repairs and weatherization, a portion can be used for job training in the residential construction and renovation trades.
To receive funding, counties must apply using DCED's online portal. The deadline is 5 p.m. Jan. 31.