Lancaster's government is seeking proposals for "community facilities" to be funded with grant from the city' American Rescue Plan Act allocation.
In a statement, City Hall said it is looking for "creative, sustainable ideas" for building or renovating projects such as community health centers, youth centers, libraries, cultural centers, parks and childcare, education or social service facilities.
Applicants should file their proposals using the PennBid portal. The deadline is 11 a.m. Monday, Jan. 23.
Information sessions
Lancaster city will offer three virtual Q&As for entities interested in applying for ARPA funds for community facilities. The dates and times are as follows:
11 a.m. Tuesday, Dec. 6
1 p.m. Tuesday, Dec. 20
4 p.m. Wednesday, Jan. 4
Information on how to join will be posted on PennBid and the city website.
The initiative follows the city's allocation of $10 million from ARPA for affordable housing. It used $1 million of that to buy a property near the former St. Joseph hospital campus on behalf of HDC MidAtlantic, and allocated another $7.4 million to an array of construction and renovation projects.
It is planning to put the remaining $1.6 million toward homelessness services in partnership with Lancaster County and the county redevelopment authority.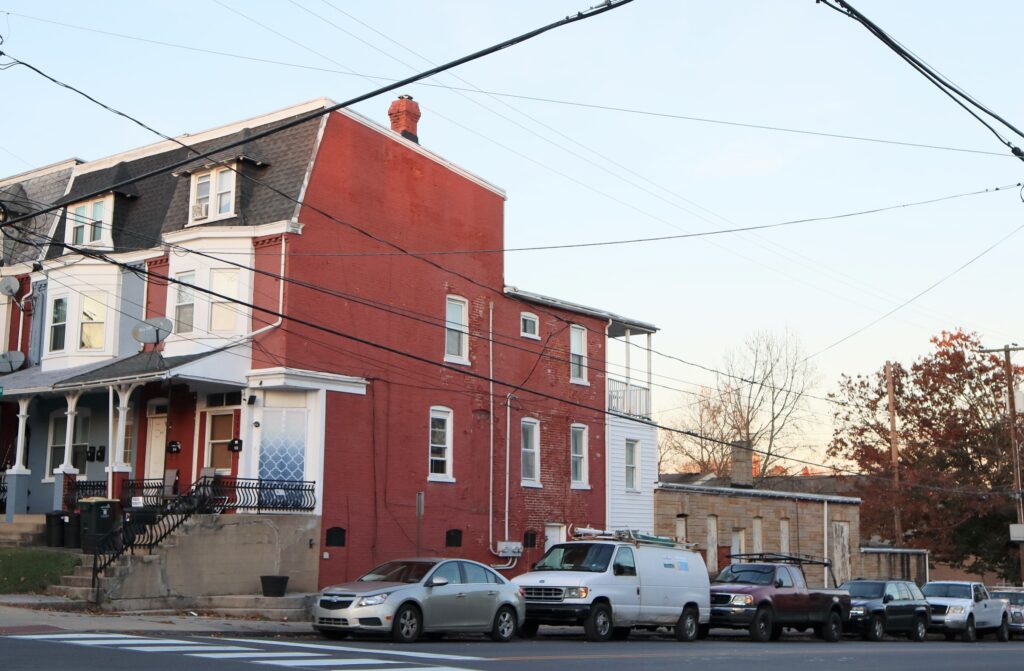 One of the unsuccessful applicants for a housing grant was the South Ann Concerned Neighbors group, which wants to convert a house and annex at 259 S. Ann St. into a community center. Two upstairs apartments would be renovated for affordable housing.
Mayor Danene Sorace told South Ann Concerned Neighbors' leader Darlene Byrd that the project was a mismatch for the affordable-housing ARPA grants, but that under community facilities, it would be a strong contender.
The mayor did not say exactly how much the city would make available for the new round of proposals, but indicated it would be more than $5 million.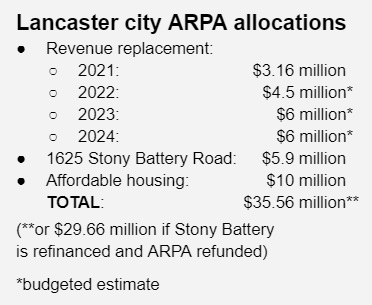 The city has received $39.5 million though ARPA. Besides community projects, it used $3.16 million under ARPA's "revenue replacement" provisions to balance its budget in 2021. It has budgeted $4.5 million for the same purpose this year, and it forecasts using another $12 million in 2023 and 2024. (The actual amount of revenue replacement will depend on calculations made once each year is over.)
The city used $5.9 million from ARPA to buy a 30-acre property on Stony Battery Road for future expansion of its water system at Oyster Point, but it has retained the option to refinance the purchase with bond funds or a bank note and refund the ARPA money for reallocation.
All told, that brings the city's potential commitments to $35.56 million, or $29.66 million if the Stony Battery Road land purchase is excluded.