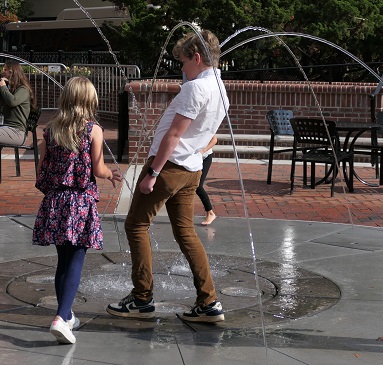 The great-grandchildren of James Hazlett Binns and Ruamie Hill Binns gave the seal of approval to their ancestors' vision Thursday morning.
Laughing and shouting with delight, the three boys and two girls — Henry and Hazlet Binns Carey and Bo, Cass and Lettie Boughan — scampered through the fountain at Binns Park, ducking and weaving through the jets of water.
The children had come with their parents from California to join their grandparents, Jim and Connie Binns, at a ceremony officially reopening the park after its renovation over the summer.
Seeing his grandchildren play there, Jim Binns said, "fulfilled the vision that I've had for 20 years."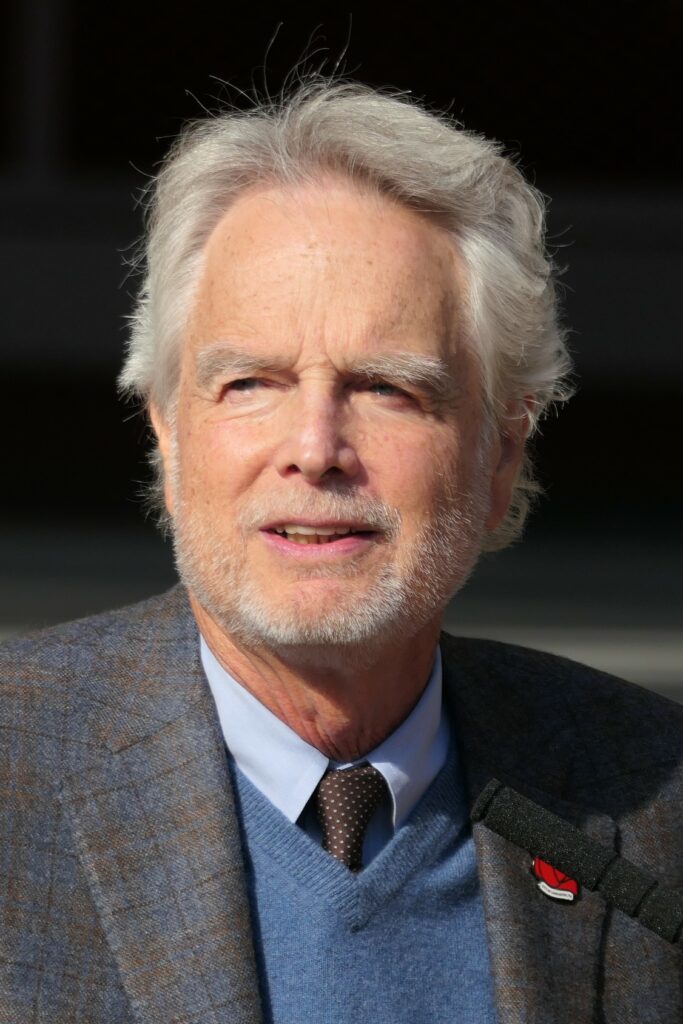 The refurbishing of the park and the opening of Ewell Plaza across the street complete a vision, decades in the making, of a public block "appropriate for Lancaster" in the city center, Binns said.
The $650,000 project included stormwater improvements, brick and masonry repairs, cleaning and relighting of the metalwork and new lighting and landscaping. The Binns family provided $125,000 toward the work.
Mayor Danene Sorace described the two adjoining public squares as "an anchor for our downtown and the entire city."
It is her hope, she said, that "we will see these spaces filled with activities that continue to bring our community together."
That's one of the priorities in the city's "Action Plan for Welcoming Public Spaces," which calls for City Hall, the Lancaster City Alliance and the Lancaster County Homelessness Coalition to bolster marketing, security, cleanup and outreach in a coordinated manner.

Prior to the renovations, there had been ongoing complaints about the habitual congregants in the park, a mix of homeless individuals and others. County officials and nearby businesses had said the level of squalor and antisocial behavior was unacceptable.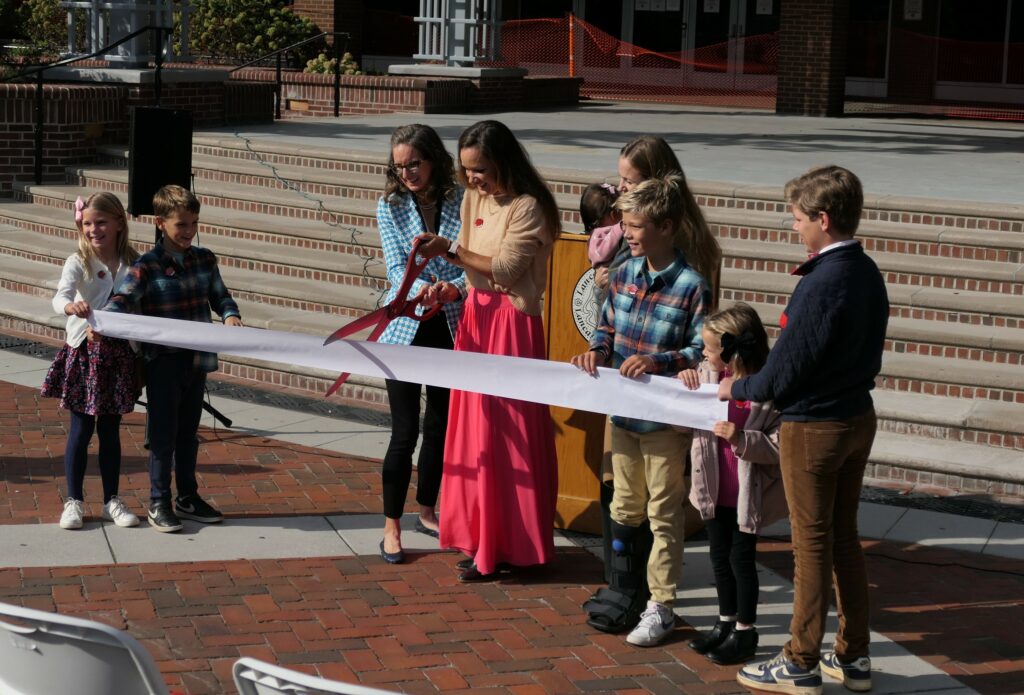 Binns' father rose from Armstrong World Industries' sales team to become the company's president and chairman. He was an advocate for downtown revitalization, spearheading plans in the mid 1970s for Armstrong to build offices and a showroom in the 100 block of North Queen Street, the building that now houses the Lancaster County Government Center.
Binns Park's acquired its current configuration and name in 2005, a project the family largely underwrote. Its designer, John Hershey, was on hand for Tuesday's reopening.
If James and Ruamie could see the square today, "they would be so excited and so pleased," Jim Binns said.