A group of researchers is calling for a new approach to the problem of homeless individuals congregating in Binns Park, one that builds more collaboration among stakeholders and reflects increased empathy, respect and sensitivity toward the population they're trying to assist.
Their recommendations are summarized in "People & Places: Community need and the use of public space in Binns Park," a report based on 18 months of research in Binns Park between early 2021 and mid-2022.
Binns Park has been a flashpoint for debates about homelessness policy. Individuals congregate daily under the eaves of the County Government Center, piling their belongings along the wall, on park benches and in a nearby bus stop shelter.
Officials have tried to discourage food distribution at the park, due to trash and food safety concerns. In March, the Lancaster County commissioners discussed installing fencing around the perimeter of the County Government Center, which is adjacent to the park, citing ongoing problems with food waste, public urination, vomiting and verbal abuse of county staff.
"This is a pretty contentious issue," lead author Jennifer Frank said Tuesday in an online presentation introducing the "People & Places" report to local nonpofit leaders and other interested parties.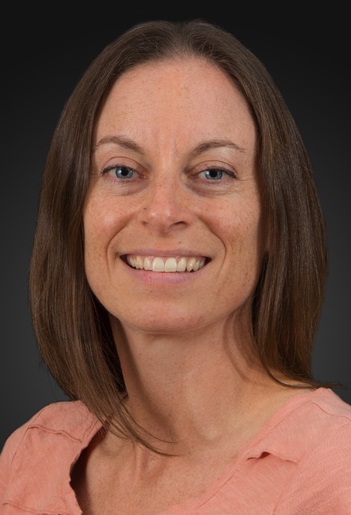 Frank is a professor of social work at Millersville University. She works with the university's Center for Public Scholarship & Social Change, through which the research was conducted. The other authors are Mary Glazier, the center's former director; and graduate students Rachel Preibisch and Dawn Watson.
Frank said the team was able to compile a "massive amount of data." The study period was broken into three phases: An initial three months of passive observation; then a round of surveys of elected officials, outreach workers, social service agency leaders; and lastly, a dozen "semi-structured" interviews with the congregants themselves.
The surveys included not only official outreach workers, but a number of people and organizations who bring food, clothing and other incidentals to the park on an informal, volunteer basis. As Frank noted, the information gathered was qualitative, not quantitative.
What were the findings? Trash and drug use are indeed endemic problems. Congregants were observed conducting private activities in public: bathing, urinating, having sex in a makeshift tent. Many clearly have physical and mental impairments or show signs of drug addiction.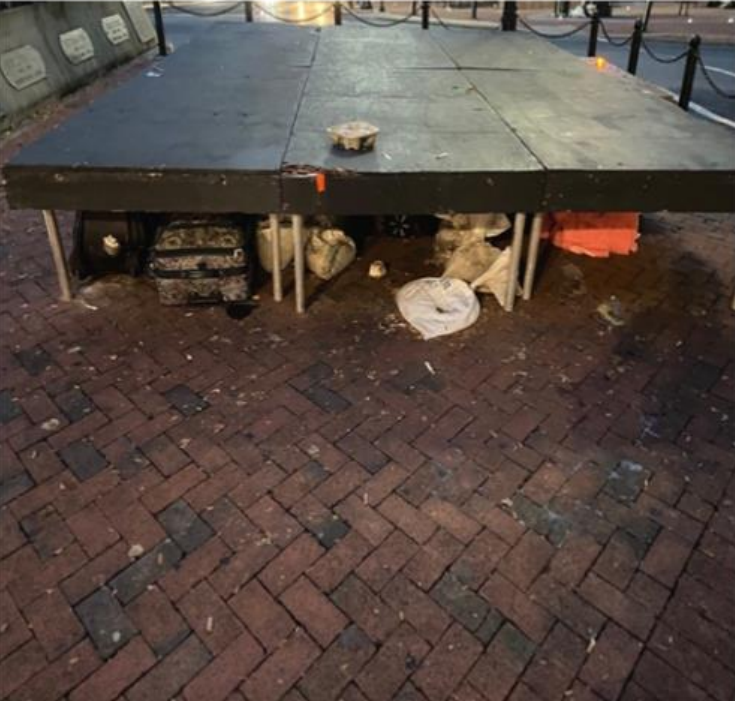 On the other hand, the team saw less conflict and police interaction than it had expected, Frank said. Much of what it saw was routine social interaction: Sitting and chatting, hanging out.
The researchers identified a range of "disconnects" in perceptions of the park's problems and potential solutions, based on observers roles and level of interaction with the congregants themselves. The report's analysis frames the issues in terms of a tension between "people" — the needs of congregants — and "place" — the need for clean and orderly public space.
The team's recommendations begin with increasing the local supply of affordable housing, emergency shelters and transitional housing — efforts the city and county are making, in the county's case through its redevelopment authority.
This week, on Tuesday, the city and authority agreed to a joint plan to increase city shelter capacity and build out a homelessness services hub on South Prince Street. The following day, the county commissioners approved the redevelopment authority's $7.76 million plan for applying federal grant dollars to affordable housing and shelter initiatives.
The report also calls for making mental health and addiction treatment more accessible — something local nonprofits agree is necessary and are trying to achieve. The county, for its part, has expanded its mental health crisis response capability, and the district attorney has expanded arrest diversion options.
The report suggests that social service agencies and grassroots volunteers work to find common ground, perhaps mediated by outreach workers. And it suggests that institutional social service providers rethink their policies to be more welcoming.
A key point: Only a small minority of the congregants are sleeping outside. Swelling their ranks are people from shelters, friends and acquaintances and other regulars. Some see the park as a convenient place to do drugs or to sell them to people they know are addicts.
The diversity of people who use Binns Park makes both defining the problem and arriving at solutions difficult," the report says.
"There is no evidence to suggest that simply closing Binns Park will be a successful strategy," it says. The problems will simply recur elsewhere unless the underlying conditions are dealt with.
Deb Jones, director of the Office of the Homelessness Coalition at the redevelopment authority, expressed thanks on the coalition's behalf for the Millersville University team's research, and said it highlights "the need for a stronger collaboration at all levels, to which we also concur."
Frank said the team welcomes input on its next steps, and that it envisions convening follow-up discussions to build connections and mutual understanding among those concerned about the park and those who frequent it.
"We want people to get on the same page," she said. "At the heart, there's some common ground … People don't want suffering in our community."
(Editor's Note: This article was updated May 1 to correct the description of Mary Glazier: She is former director, not the current one, of the Center for Public Scholarship & Social Change.)