The fire station that Lancaster Township Fire Department is about to build on Millersville Pike has been 28 years in the making, Chief Steve Roy said.
By early 2021, financing had been lined up and things were ready to go, but pandemic-related inflation and supply-chain bottlenecks added $1 million in costs to the project, effectively scuttling it, he said.
"The rescuers needed rescuing," he said.
Now, with $500,000 in American Rescue Plan Act funds in hand, the volunteer fire department is preparing to break ground at the end of the month. The Lancaster County commissioners' decision this summer to award the funding was what made it happen, Roy said.
On Tuesday, the county commissioners joined the fire department and township officials for a check-passing ceremony at the department's fire station at 1250 Maple Ave.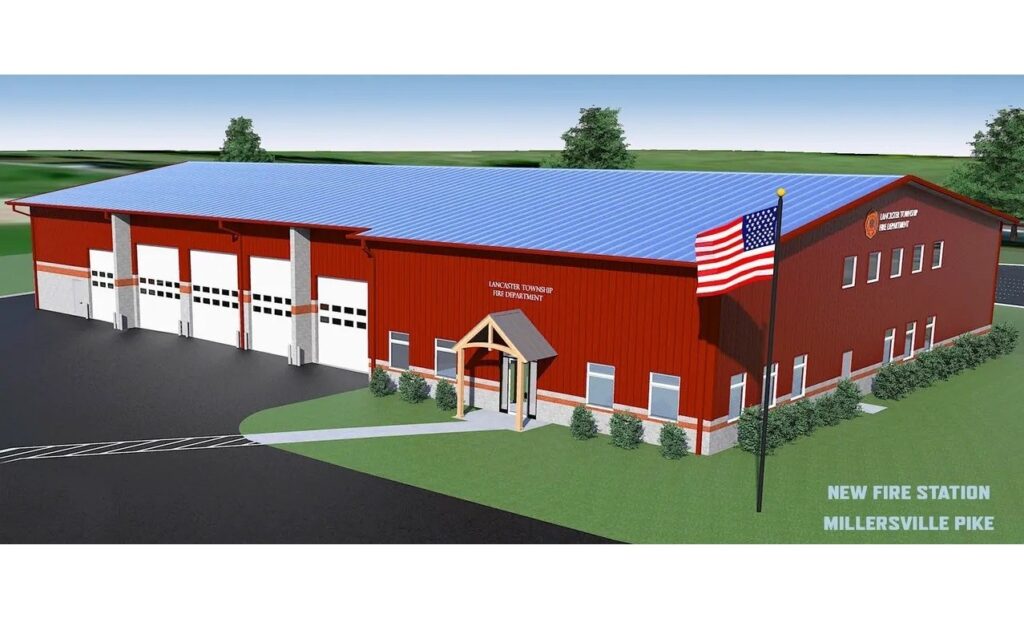 It and its fellow station, at 125 Fairview Ave., are both around 70 years old.
Replacing them will be a two-story, 18,000-square-foot facility with five apparatus bays at 1275 Millersville Pike, adjoining Lancaster Community Park. It's budgeted at $4.5 million to $5 million; Roy said the department is hoping to bring it in at or near the lower figure.
For the county, the new station is of interest because Lancaster Township will be first in line to respond to emergency calls at the county prison being planned near the county's central park.
Working with the township has been a smooth, collaborative process, and the commissioners were happy to be able to support the fire station project, Commissioner Josh Parsons said.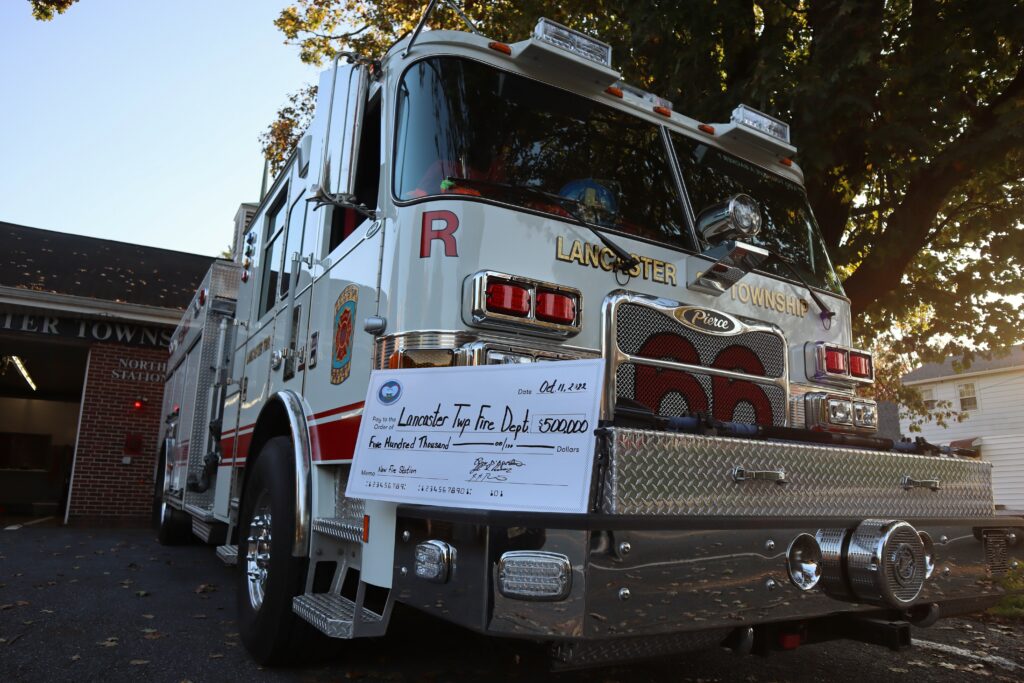 Lancaster Township has agreed to purchase the two existing stations. The Maple Avenue site, which sits next to the township building, is being eyed as a police substation; the other would likely be sold.
Much of the funding for 1275 Millersville Pike is coming a low-interest loan arranged through the U.S. Department of Agriculture's Rural Development Community Facilities program. The department is continuing to fundraise to keep its eventual debt as low as possible, Roy said.