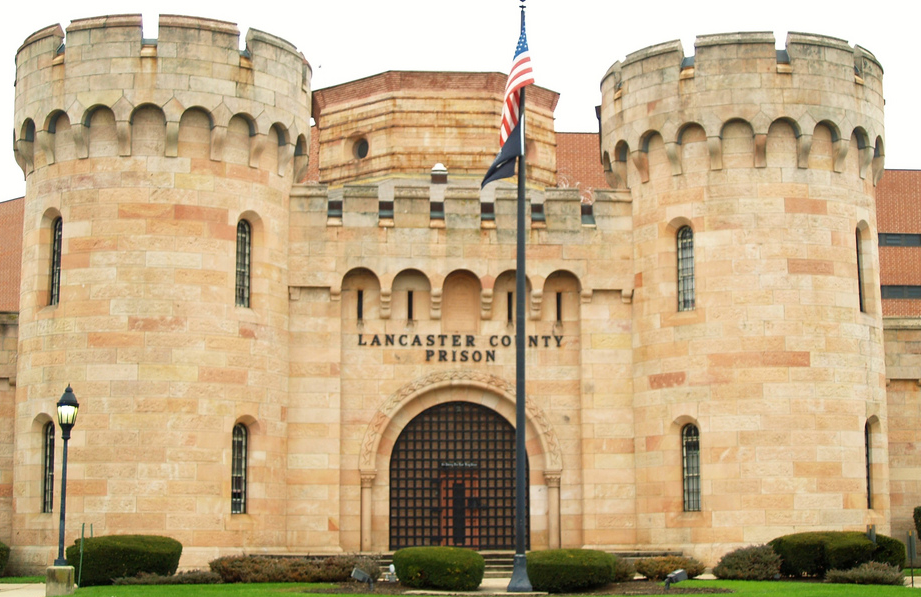 The American Civil Liberties Union of Pennsylvania has filed a federal class action lawsuit accusing magisterial district judges in Lancaster County of routinely setting cash bail in ways that violate due process protections.
It alleges four judges set bail "without giving arrested persons an opportunity to be heard or considering their ability to pay, leading to the unconstitutional and unnecessary pretrial incarceration of hundreds of people every year," the ACLU said.
Related: Local activists call for cash bail reform
Related: Advocates press Prison Board on bail reform, treatment diversion efforts
The suit asks the federal court to block the Lancaster County Prison from detaining individuals on bail unless there has been a "constitutionally adequate" hearing; and to require the county to provide counsel for indigent defendants at preliminary arraignments.
County Solicitor Jacquelyn Pfursich and President Judge David Ashworth, speaking on behalf of the county and its court system, respectively, said they would not comment, as the matter involves active litigation.
The majority of Lancaster County Prison's inmates are pretrial detainees — 69% of them in 2021, according to the prison's data.
The ACLU filed its suit on behalf of seven plaintiffs, identified by initials, "and all others similarly situated." Four magisterial district judges are named as defendants as are the county and County Prison Warden Cheryl Steberger. The judges are Brian Chudzik, Edwin Tobin, Miles Bixler and Andrew LeFever.
Pennsylvania's rules of criminal procedure require judges to consider a broad range of factors in setting bail, including ability to pay. The defendants, however, routinely impose bail summarily after cursory video hearings with individuals who don't have legal counsel at the time, the lawsuit alleges.
The resulting detention severely disrupts individuals' lives, the suit says, offering examples of lost jobs, interrupted education and frayed family ties. Under Pennsylvania law, absent extraordinary circumstances, bail can only be imposed to ensure individuals appear for trial.
In December, the ACLU released a report documenting what it called "a statewide crisis" of judges imposing unaffordable cash bail. In Lancaster County, local activists such as the Lancaster Bail Fund and the Central Pa. Equity Project have called for reform, saying cash bail here is imposed excessively and inconsistently.
Ashworth and his predecessor, President Judge Dennis Reinaker, have pushed back against advocates' accusations, maintaining that the county's judges do in fact consider the totality of defendants' circumstances in making bail determinations.
In a statement, Lancaster Bail Fund founder Michelle Batt said, "We are still digesting this suit and its potential implications but are hopeful that it will bring attention to the larger systemic problems Lancaster has with bail."
The ACLU's proposed reforms mirror some of those sought by Lancaster Bail Fund, she said: "It is our hope this suit inspires action."
(Editor's Note: This story has been updated to add comment from Michelle Batt.)