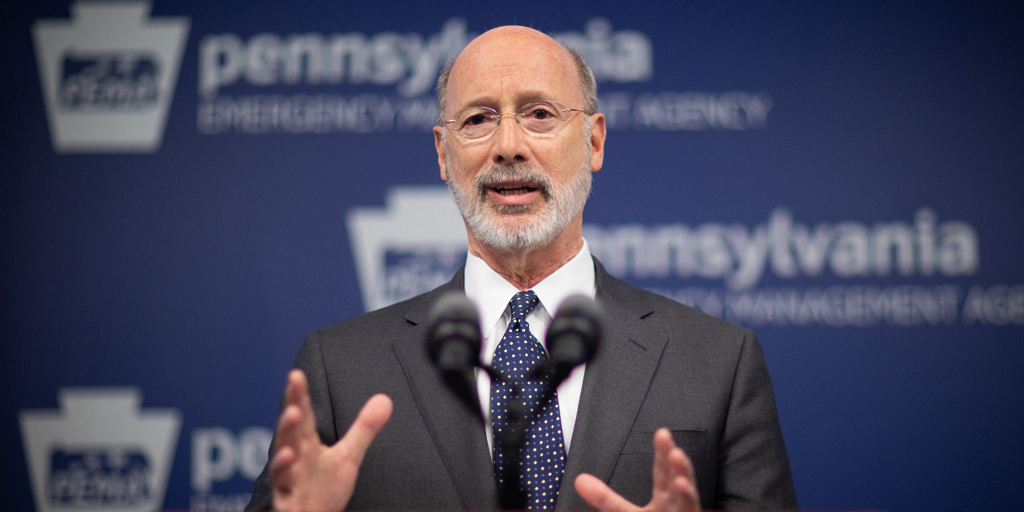 Gov. Tom Wolf on Tuesday outlined a fall legislative agenda that includes major infusions of additional aid for households battered by the coronavirus' economic repercussions.
Among his proposals: $100 million to prevent utility shutoffs like those under way in Ephrata Borough.
As OneUnitedLancaster reported Monday, the borough resumed shutoffs last week for customers with past-due accounts. As a borough-owned utility, it's exempt from a statewide utility moratorium that protects most Pennsylvania customers.
Without that moratorium, which the state Public Utility Commission is considering ending, at least 800,000 customers would face loss of their gas, water or electric service.
Other key elements in Wolf's proposals:
Another $100 million for Pennsylvania's Rental Relief program, plus an increase in the maximum monthly benefit, now capped at $750;
$225 million in grants and forgivable loans for small business;
$100 million in grants and forgivable loans specifically for businesses in the hospitality, leisure and personal service sectors, such as hotels, bars, restaurants and salons;
A six-month reduction or cancellation of alcohol taxes.
The governor also called for a package of changes to Pennsylvania's election procedures ahead of the November election, including a provision allowing ballots postmarked by election day to count, as long as they are received by that Friday.
Wolf said state Democrats' efforts to mitigate the pandemic "have been stopped at every turn by the Republican majority focused on ignoring the public health crisis."
In a statement, state Sen. Majority Leader Jake Corman accused Wolf of trying to "create an autocracy" rather than work with the legislature and said he "is clearly not interested in governing."
"For more than six months, the Governor has lorded over Pennsylvania through Executive Order and today he wants to dictate to the legislature through press release," Corman said.