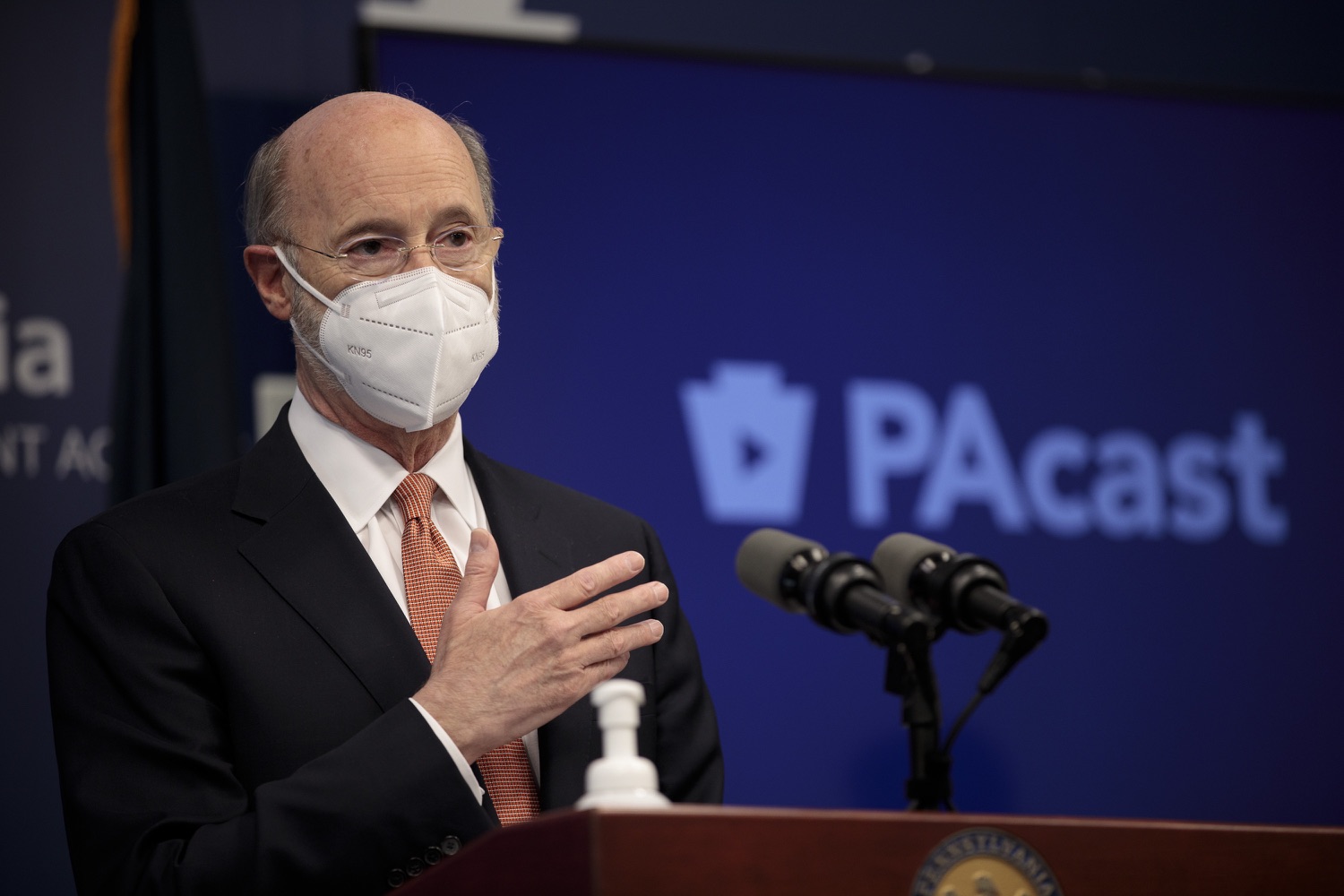 Pennsylvania is redoubling its efforts to complete Phase 1A of Covid-19 vaccination, set up mass vaccination clinics and vaccinate front-line workers, Gov. Tom Wolf said Friday.
Wolf said acting Health Secretary Alison Beam will direct vaccine providers to "make best efforts" to schedule all remaining individuals in Phase 1A for vaccination by the end of March.
To help, the state will give providers better advance notice of their vaccine allocations, he said.
"This will allow them to schedule appointments with confidence in having sufficient supply," he said.
Phase 1A comprises senior citizens over age 65 and other adults with qualifying medical conditions.
Meanwhile, the state will launch an initiative to vaccinate police, firefighters, prison staff and essential workers in essential industries such as meat-processing and agriculture with the Johnson & Johnson single-dose vaccine.
Third, in collaboration with counties, it will launch regional vaccination clinics, also using the J&J vaccine.
On Thursday, President Biden said the U.S. would aim to make every adult eligible to receive a vaccine by May 1. Wolf said Pennsylvania would take "aggressive steps to meet that deadline."
The state is using its initial allocation of J&J doses to vaccinate teachers. Thereafter, it expects 200,000 J&J vaccine doses to arrive weekly beginning the week of March 28. Supplies of Moderna and Pfizer vaccines are increasing, too.
State Sen. Ryan Aument of Lancaster County, a member of the state's Covid-19 vaccine task force, said the commitment by Wolf's administration "will allow Pennsylvania to quickly achieve herd immunity, reopen our economy, and return to regular life."
Aument joined Wolf for the governor's tour of the Vaccinate Lancaster community vaccination center on Wednesday, the site's opening day. Wolf praised the site for its potential to dramatically expand vaccination, with its capacity of up to 6,000 doses per day.
Wolf said additional information on the state's plans would be forthcoming before the next J&J vaccine allocation.
"We have work to do to get the infrastructure in place to vaccinate these populations, which is why we're starting the process now," he said.