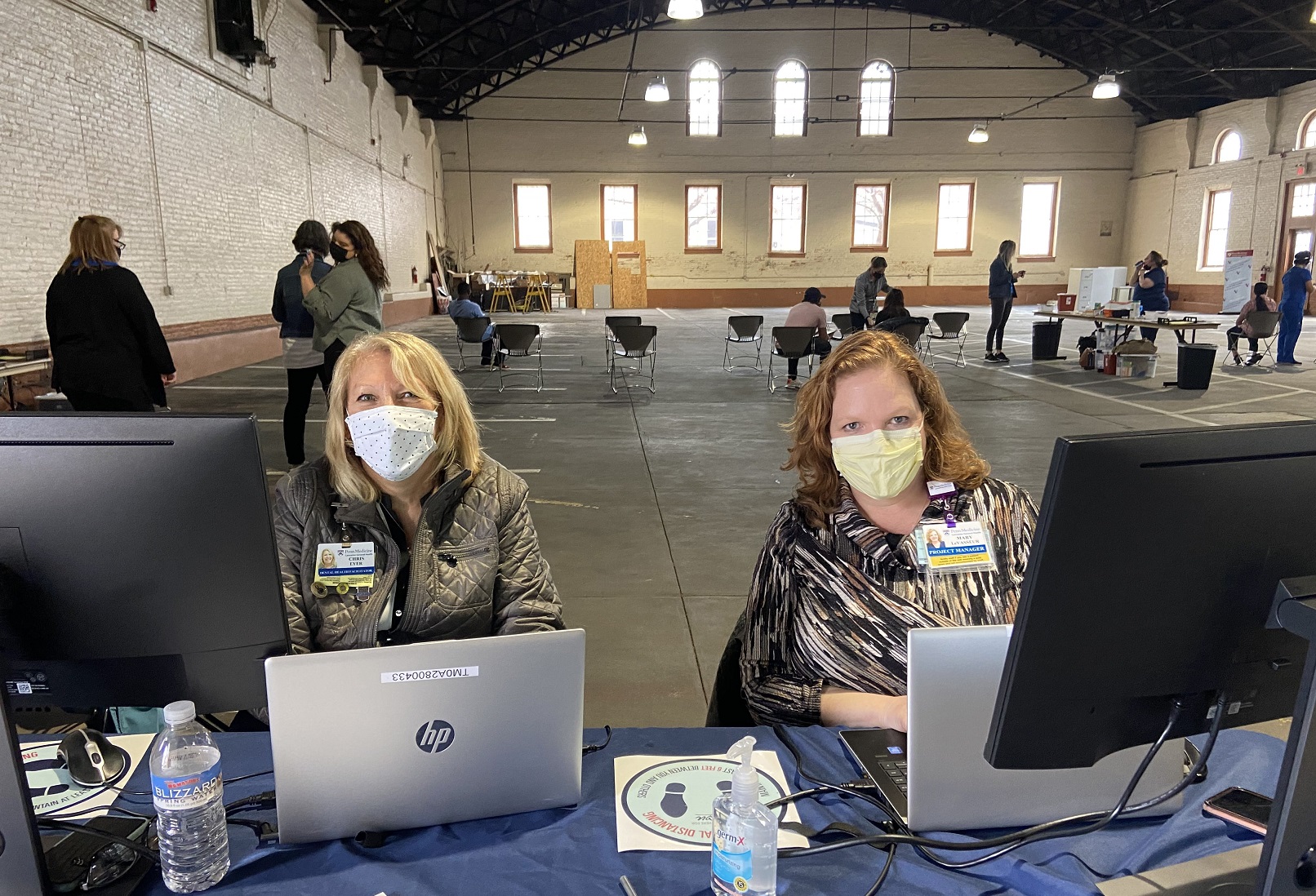 Last Thursday, Church World Service held a Covid-19 vaccination clinic for refugees and immigrants.
Between 11 a.m. and 4 p.m., 83 people received their first vaccine shot, provided by staff from Penn Medicine Lancaster General Health. The event was set up in the large garage space at the building Church World Service shares with Tenfold, formerly Tabor Community Services, at 308 E. King St.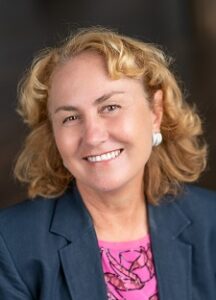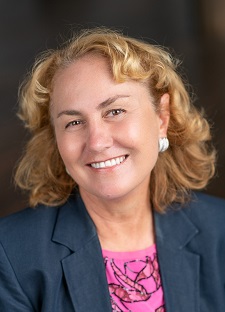 Immigrants and refugee from countries including Guatemala, Burma, Nepal and the Democratic Republic of the Congo were joined by a handful of Tenfold's clients. They'll all return for their second shots at the beginning of May.
The clinic was the latest example of Church World Service's ongoing efforts to help those it serves cope with the United States' worst public health crisis in a century.
"Since we became aware of the pandemic and of the risk that it brought, we have been constantly reaching out to our clients," said Valentina Ross, director of the immigration and refugee program at Church World Service's Lancaster office.
Higher risk, more barriers
Refugees, especially new arrivals, are at higher risk than the general population for Covid exposure.
In part, that's because they're more likely to work in low-wage jobs in essential industries where social distancing and other precautions are more difficult to implement.
Related: Research endorses extra outreach to refugees, immigrants during Covid-19
They're more likely to live in small apartments with multiple generations under the same roof. And language and cultural barriers may make it more difficult to obtain reliable information about Covid-19, respond to an emerging health concern, arrange for vaccination or a doctor's appointment, and so on.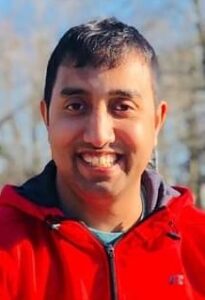 Bhim Thapaliya is a leader among Lancaster's Bhutanese refugees and the founder of the Act for Humanity Foundation. As the pandemic spread last year, he organized a group of volunteers to disseminate information on Covid-19 and distribute masks, sanitizer and food in the community.
Just because resources are available doesn't mean immigrants have the means to access them, he said, saying officials must make every effort to reach out.
That's exactly what Church World Service is doing, Ross said.
Church World Service helps hundreds of individuals a year. Since the beginning of the pandemic, the nonprofit has distributed personal protective equipment, thermometers and other necessities to families. When several clients tested positive and had to quarantine, Church World Service supplied food so they could avoid shopping trips, and helped them arrange telehealth appointments with Lancaster Health Center, now Union Community Care.
"In many cases we provided computers," Ross said. "We taught them how to enter a Zoom meeting, then we would have an interpreter speak with them through Zoom."
All of them recovered, she said.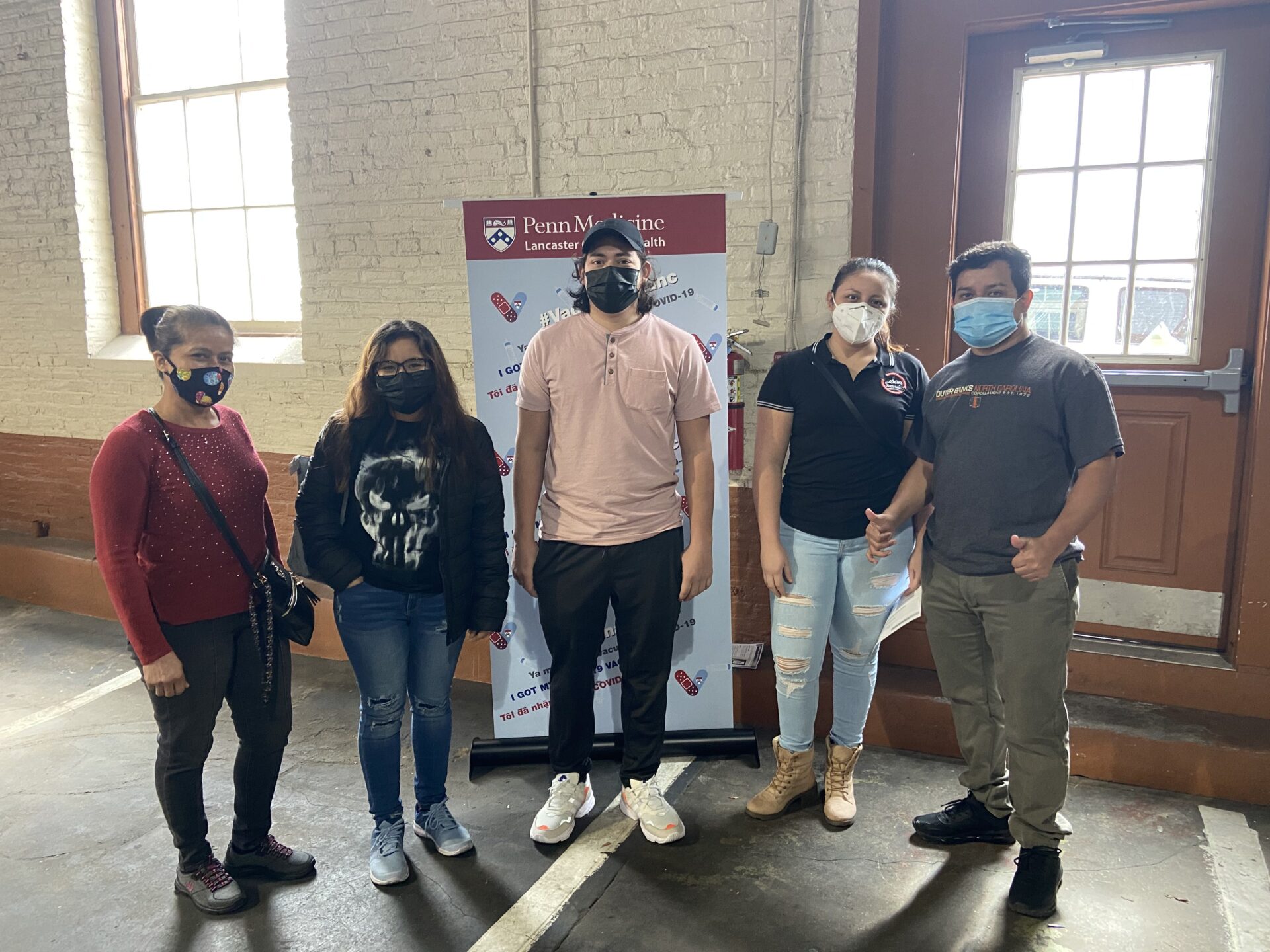 Arranging for vaccination
When Covid-19 vaccines first became available, supplies were limited and there was no central registration option. That made finding an appointment a daunting task even for computer-savvy native English speakers.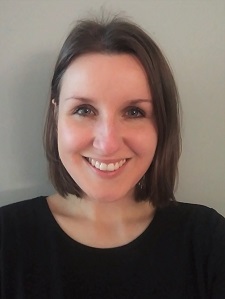 As Jeanne Martin, Church World Service's case management and navigation supervisor put it, there were "a lot of moving parts." She and two colleagues did their best to help eligible clients make arrangements, including transportation — another potential stumbling block.
"Not everybody is able to take the bus," Ross said.
Problems with scheduling have ebbed with the increase in vaccine supply and the opening of the Vaccinate Lancaster community vaccination center. Church World Service is part of Vaccinate Lancaster's access and equity committee, and is working with refugee leaders to provide information to their communities and overcome any vaccine hesitancy.
Last week, the nonprofit held a forum for members of the Karen community, an ethnic group from South Asia. The goal, Ross said is to "dispel myths," and provide accurate, scientifically grounded information in simple, understandable form — ideally, provided by individuals from the community itself. More information sessions are planned, and possibly another vaccination clinic as well.
The goal is to make sure that everyone understand the benefit of vaccination, and that the process is "absolutely inclusive," so that everyone who wants the vaccine is able to get it, Ross said.
"The more people who get vaccinated, the better," she said.