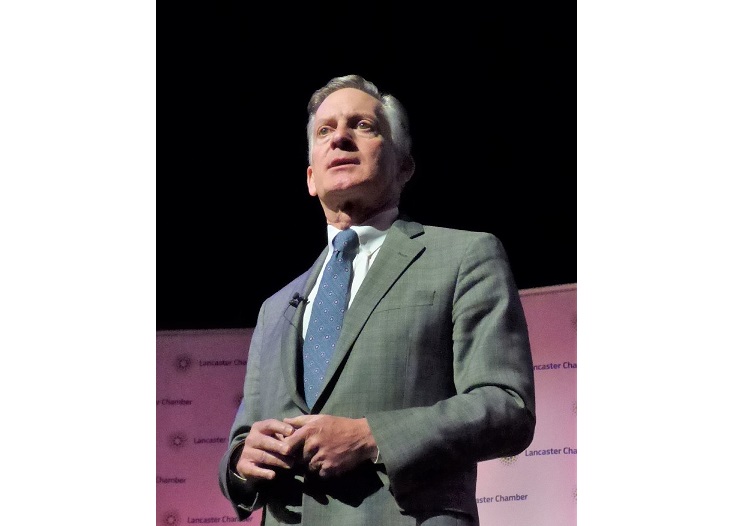 Lancaster takes justified pride in being the "refugee capital of the world," Lancaster Chamber President Tom Baldrige said Thursday at the chamber's State of the County forum.
That makes recent reports of hate group activity all the more concerning, he said.
That "is not the image that we want, and it's not the image that's going to help our broader business climate ... We have work to do," Baldrige said, to applause from the crowd.
Baldrige made his comments while explaining the chamber's 2022-24 strategic plan.
In developing the plan, the chamber updated the statement of its vision for Lancaster County, changing it from "a model of prosperity" to "a thriving community for all."
That change was deliberate and reflects a desire to correct what were felt to be two shortcomings of the previous statement, Baldrige said.
The word "prosperity" seemed overly focused on the financial bottom line, while the absence of the words "for all" suggested the chamber's vision was limited to the business community, he said.
"Our vision is for everybody," he said, "and for this community to be thriving so that every resident of this community has an opportunity to succeed."
The core mission of the chamber, which celebrates its 150th anniversary this year, remains the promotion of business success. That drives its five strategic priorities, Baldrige said: Public policy; workforce development; business resources and solutions; diversity, equity and inclusion (DEI); and excellence in chamber operations.
The DEI issue is new for the chamber, Baldrige said, and it's partnering on a local equity study that will be released later this spring. Lancaster County's demographics are changing, he said, and it's important to take affirmative steps to ensure the county is welcoming to all.
Baldrige announced last fall that he will retire in June. The 2022-24 strategic plan will give his successor a road map, providing for continuity through the leadership transition, he said.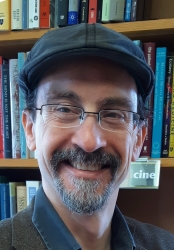 Latest posts by Tim Stuhldreher
(see all)