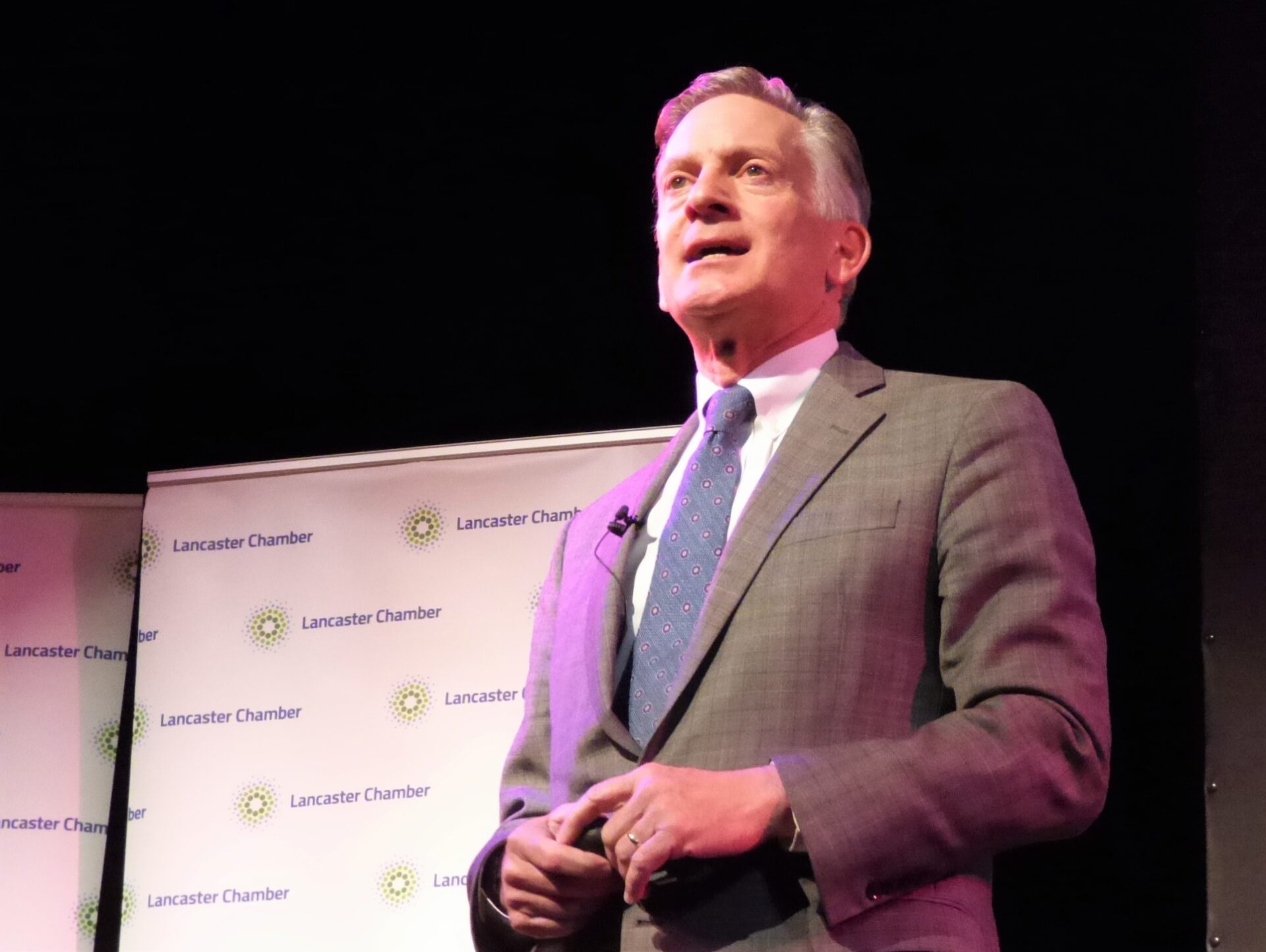 The mood at Lancaster Chamber's "State of the County" forum on Thursday was one of a fresh start after two very tough years.
"We are so happy to have you back here today," Lancaster Chamber President Tom Baldrige told the business and community leaders gathered at the Fulton Theatre.
Many of them had been at the Fulton for the last in-person State of the County in March 2020. Covid had been in the news, Baldrige said, and there was awareness some temporary shutdowns might be ahead, but no one was prepared for the extent to which it would upend business and society.
At Thursday's event, the seven panelists offered a generally upbeat forecast. Indicators for the local economy are good, albeit tempered by some concerns around inflation and a tight real estate market.
They stressed the need for adaptability and inclusiveness to create an environment in which everyone has the chance to thrive.
---
Click on the links to jump to a section:
Government | Economy | Real Estate | Jobs | Diversity, Equity & Inclusion)
---
Government
Ray D'Agostino, chairman, Lancaster County Board of Commissioners
County government is in strong financial shape, Ray D'Agostino said. There has been no property tax increase for nine years, and there is no prospect of one. The county has paid down $100 million of debt over the past decade, lowering its debt service and strengthening its credit rating. It is wrapping up the renovation or replacement of 60 bridges, has established a capital improvement fund and is poised to begin planning its new prison.
Like private businesses, the county is facing recruiting challenges and has had to raise wages and offer bonuses, D'Agostino said. Its landmark efforts on farmland preservation continue, as does its work on land planning: It is working on regional comprehensive plans in line with Places2040, the countywide plan, and is collaborating with Lancaster city and Manheim Township on a plan for the area around the Amtrak train station.
Economy
Matthew Brennan, vice president and portfolio manager, Fulton Financial Advisors
"Inflation is at a 40-year high," Matthew Brennan said. Much of that is driven by energy prices, he said. Supply chain "congestion" is an issue, too, thought that's starting to improve.
Businesses may be hoping to pass on their higher costs, he said, but they should note that households are seeing more of their paychecks going to groceries and gas.
The challenge for the Federal Reserve will be to rein in inflation without triggering a recession. He predicted continued expansion over the next 18 months to 24 months, but conditions after that will depend on how well the Fed managed to "thread the needle" with interest rate hikes, he said.
Real Estate
Tom Blefko, Director of Operations, Berkshire Hathaway HomeServices Homesale Realty
Christine Sable, President, Sable Commercial Realty
People think Lancaster County's home real estate market has become unaffordable, but that's not the case, Tom Belko said. In fact, median-income households can afford median-priced houses; prices here are well below the national median; and while interest rates aren't rock-bottom, they're still well below the average of the past few decades.
That's not to say the market is perfect: There are supply and labor shortages, and starter homes are becoming cost-prohibitive to build. But on balance, "We're in a really, really good real estate market," he said.
Lancaster County's lack of available industrial and warehouse real estate space is keeping prices high, Christine Sable said. Down the road, it could lead to slower job creation, if companies are unable to find opportunities to locate here or expand. (D'Agostino noted in his remarks that the county is working with the Lancaster County Economic Development Co. on a study of the issue.)
Similarly, vacancy rates for apartment buildings are very low, she said, which is pushing up rents around 8% to 11% a year, reducing affordability. Overall, demand for downtown office space has been the slowest to recover, and the popularity of remote work and "hybrid" remote/in-person arrangements suggests the sector will remain weak, she said.
Jobs
Scott Fiore, President, TriStarr Staffing
If you're a worker with job skills and transportation, you're probably seeing more money in your paycheck, Scott Fiore said. Nationally, wages went up 4.5% over the past 12 months; for TriStarr, they went up nearly 14.5%, he said. The Great Resignation has shrunk the labor force: Lancaster County has 3,000 fewer workers than it did two years ago.
Employers can prosper by being flexible, Fiore said -- being proactive about recruiting from diverse populations and recognizing that hybrid work arrangements and other innovations may be reasonable tradeoffs to attrat and retain talent.
Diversity, Equity and Inclusion
Sarah Lesser, Lancaster/Lebanon Market President, Truist
Vanessa Philbert, CEO, Community Action Partnership of Lancaster County
"Diversity is happening," said Sarah Lesser of Truist, the financial firm formed by the merger of BB&T and SunTrust banks: "... We need to adjust our behaviors to attract the most customers and the most talent."
Truist, she said, is working with community lenders and government partners to increase lending to women-owned and minority-owned business; to recruit and mentor a more diverse employee pool; and to prioritize equity and inclusion in the grantmaking of its affiliate, the Truist Foundation.
Above all else, the pandemic demonstrated interconnectedness, Vanessa Philbert said. Community members came together in unprecedented ways to solve unprecedented problems, and that spirit of collaboration has to be nurtured and sustained, she said.
Organizations like CAP deal with generational problems, and need to develop solutions accordingly for everyone to thrive, she said. She urged the audience to think about data in relation to real people: their faces, voices and lived experiences.
"Economic vitality belongs to everyone," she said.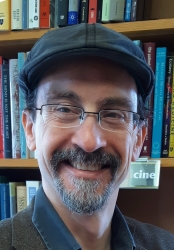 Latest posts by Tim Stuhldreher
(see all)