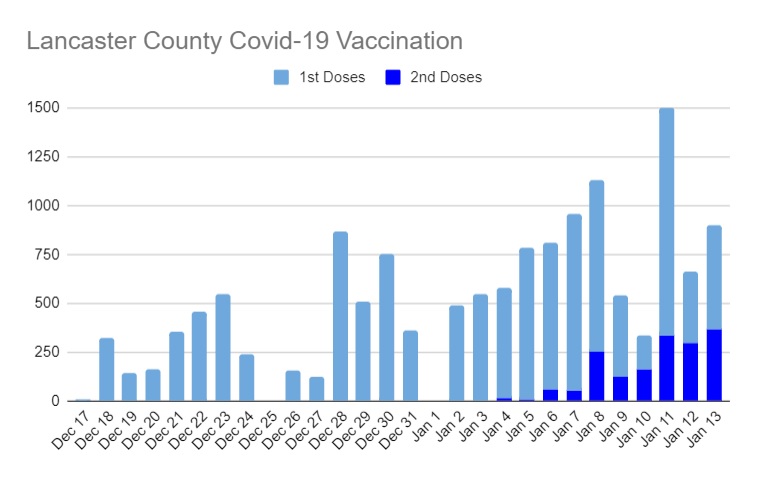 One United Lancaster has added data on Lancaster County Covid-19 vaccinations to its Statistics page.
The information is based on the Pennsylvania Department of Health's vaccine dashboard and will be updated daily Monday through Friday.
Pennsylvania is currently in Phase 1A of its vaccine distribution plan, which calls for vaccinating health care workers and residents of long-term care facilities.
As of Wednesday, Lancaster County had recorded 12,570 first doses and 1,680 second doses of Covid-19 vaccine administered, for a total of 14,250.