By Olivia Smucker and Emily Ritchey | Staff Writers, One United Lancaster
Local community leaders are deeply interested in promoting sustainable development in Lancaster County, panelists said Wednesday at a Millersville University conference.
The conference, titled "The Global Goals for Sustainable Development & Our Regional Business Community: Opportunities and Best Practices," brought more than 60 people together for a full day of discussions over Zoom. Millersville plans to make the conference an annual event.
The focus were the United Nations' 17 official Sustainable Development Goals, or SDGs, released in 2015.
They are a framework for "development that meets the needs of the present without compromising the ability of future generations to meet their own needs," said keynote speaker Caroline Fox, quoting a definition from the Brundtland Commission.
To date, no Lancaster County municipality has committed officially to the 17 SDGs. Nevertheless, local governments, businesses and nonprofits are making strides toward sustainability, panelists said.
U.S. lags rest of world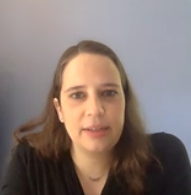 Lancaster ranks 50th out of 105 cities measured on Sustainable Development Goals (SDGs), Fox said. She heads the Sustainable Development Solutions Network (SDSN) USA.
Currently, no American state is deemed "on track" for the SDGs, according to SDSN data. Fox emphasized the need for sub-national actors, like cities and states, to step up and do their part in order to achieve the SDGs.
Anthony Pipa, a senior fellow of global economy and development at The Brookings Institute, echoed the sentiment in a later panel discussion, adding that the United States is the only G20 country, or major world economy, to not have an SDG implementation plan.
The conference featured six panel discussions, as follows:
Sustainable development success at the local level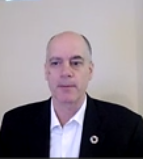 Douglas Smith, the city planner for the city of Lancaster, said that even though the city has only just begun the process of officially working on the SDGs, the city has been working on initiatives that support sustainability, such as committing to reducing emissions by 80% by 2025.
The city also is prioritizing public health. It recently received a $9.1 million grant from the U.S. Department of Housing & Urban Development, which, when coupled with a $2 million match from the city, has created a pool of $11.1 million to be used for lead remediation in homes, Smith said.
Smith has also been a part of starting the Block by Block, Neighborhood Leaders Academy and Engage Lancaster programs, which advance the values of the 17 SDGs.
"Sustainability is everyone's responsibility," said Grant Ervin, the chief resilience officer for the city of Pittsburgh. He said Mayor Bill Peduto officially committed Pittsburgh to the SDGs in 2019.
Impact-driven business models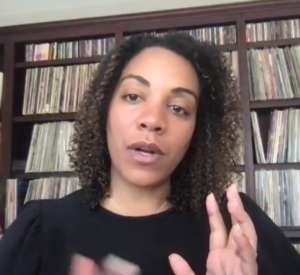 More than 20 local businesses in Lancaster have become certified B Corps, a designation for organizations whose business model includes commitments to social and environmental goals. That is the highest number of B Corps per capita in the U.S., said Melisa Baez, Chief Program Officer of ASSETS.
Unfortunately, some of those businesses have not renewed their certification due to the yearly fee and processes for maintaining the certification, according to Baez.
Jennie Groff, CEO of Stroopie Co., said becoming certified as a B Corp is a very helpful way to measure a business's treatment of its workers, the environment, and its transparency to the public.
Groff said many Lancaster businesses are impact driven and "are B Corps to the core," but can't afford the time and money needed for certification.
Baez highlighted the Lancaster County initiative "In Good Company," which is a pledge to "use business for good." ASSETS has worked with more than 225 businesses that either want to eventually become B Corps, or to just start thinking like a B Corp.
The Lancaster County community is very aware of impact driven business, and holds their businesses accountable, even those that are not B Corps, said Baez.
How strong neighborhoods build strong communities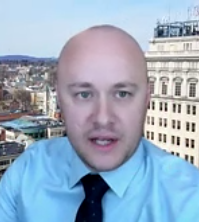 Lancaster City Alliance's "Building On Strength" strategic plan lines up with the United Nations' SDGs, especially those of "Industry Innovation and Infrastructure" and "Decent Work and Economic Growth," said Jeremy Young, the alliance's director of community and economic development.
Young, from Lancaster City Alliance, said that "Building on Strength" focuses on nurturing eight walkable and livable "commercial hubs" in the city to encourage economic development.
The commercial hub that has seen the least growth since "Building on Strength" started in 2014 is the Manor Street corridor, where only four of 25 historically commercial spaces still have businesses operating.
Young noted other initiatives in Lancaster County to improve neighborhood conditions: SoWe's Neighborhood Revitalization Plan, the Façade Improvement Project, and Adopt-A-Block Program.
Carlos Graupera, CEO of the Spanish American Civic Association, highlighted many of the organization's revitalization projects in Lancaster's southeast and southwest neighborhoods.
Viewing sustainable development goals through the nonprofit lens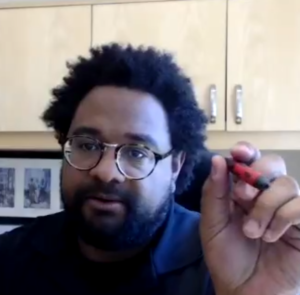 When it comes to nonprofits implementing the SDGs, working with people affected by injustice and inequity is the most important step forward, said Kevin Ressler, president and CEO of the United Way of Lancaster County.
Ressler cited his organization's Project SOS. It's a departure from the United Way's normal operations, but has raised about $200,000 and distributed it to Lancaster County residents who need it most right now.
Rebecca O'Shea, United Way of Pennsylvania's advocacy engagement coordinator, spoke about ALICE, a categorization of people whose incomes are above the federal poverty line, yet for whom daily life is a struggle. The acronym stands for "Asset Limited, Income Constrained, Employed."
In late 2020, United Way of Pennsylvania conducted a Covid-19 impact survey. It found that 70% of respondents saw changes in employment during the pandemic and 77% had one month or less of savings.
University SDG leadership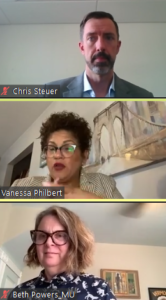 Vanessa Philbert, CEO of Community Action Partnership of Lancaster County, said CAP has partnered with Millersville University to create a pre-K STEM classroom to help fight generational poverty and improve access to quality education. Children of Millersville students have priority access to the program.
Spencer Stober, a professor at Alvernia University, said universities are recognizing a growing need to connect with their local communities outside the classroom and curriculum.
Workforce development investing in refugee and immigrant talent
Panelists said classes and resources help newly arrived immigrants and refugees in Lancaster County find their footing and be successful.
For some, that might mean English and cultural classes, said Heather Valudes, vice president of the Lancaster Chamber. For others, it might mean taking the courses necessary to obtain U.S. certifications, so they can to return to the white-collar professions they practiced in their home counties.
Refugees and immigrants make up more than 6% of the Lancaster County workforce, despite only making up 5.01% of the population, Valudes said.
Community and business leaders said immigrants and refugees bring unique skills and assets to the work force. One example, from Jenni Black, chief quality and compliance officer for Union Community Care: Immigrants can explain to their colleagues the cultural background that influences how patients view certain procedures, allowing them to better address those concerns and meet patient needs.
The rest of the conference
In the last two months, consumer sentiment has been rising both Lancaster County and the U.S. in general, said Naomi Young, director of the Center for Regional Analysis at the Economic Development Company of Lancaster County.
However, the indicator has begun to decline in the U.S., suggesting Lancaster County may follow suit.
Young explained that while many types of economic data only document the past, consumer sentiment is a strong predictor of future economic trends.
The afternoon keynote discussed the shift in many investor's values in the past few years to include not just financial goals, but also making a positive impact on the world.
Stuart Bluementhal and Stephen Liberatore, both from Nuveen, LLC, said investors do not have to sacrifice performance to invest responsibly. They said the fastest growing sectors of investors are millennials and women, and both groups, on average, do not need convinced that investing with consideration towards people and the planet is worthwhile.
The event concluded with an innovation showcase from Millersville University staff, featuring Steuer and Sepideh Yalda, professor of meteorology and director of Center for Disaster Research and Education.