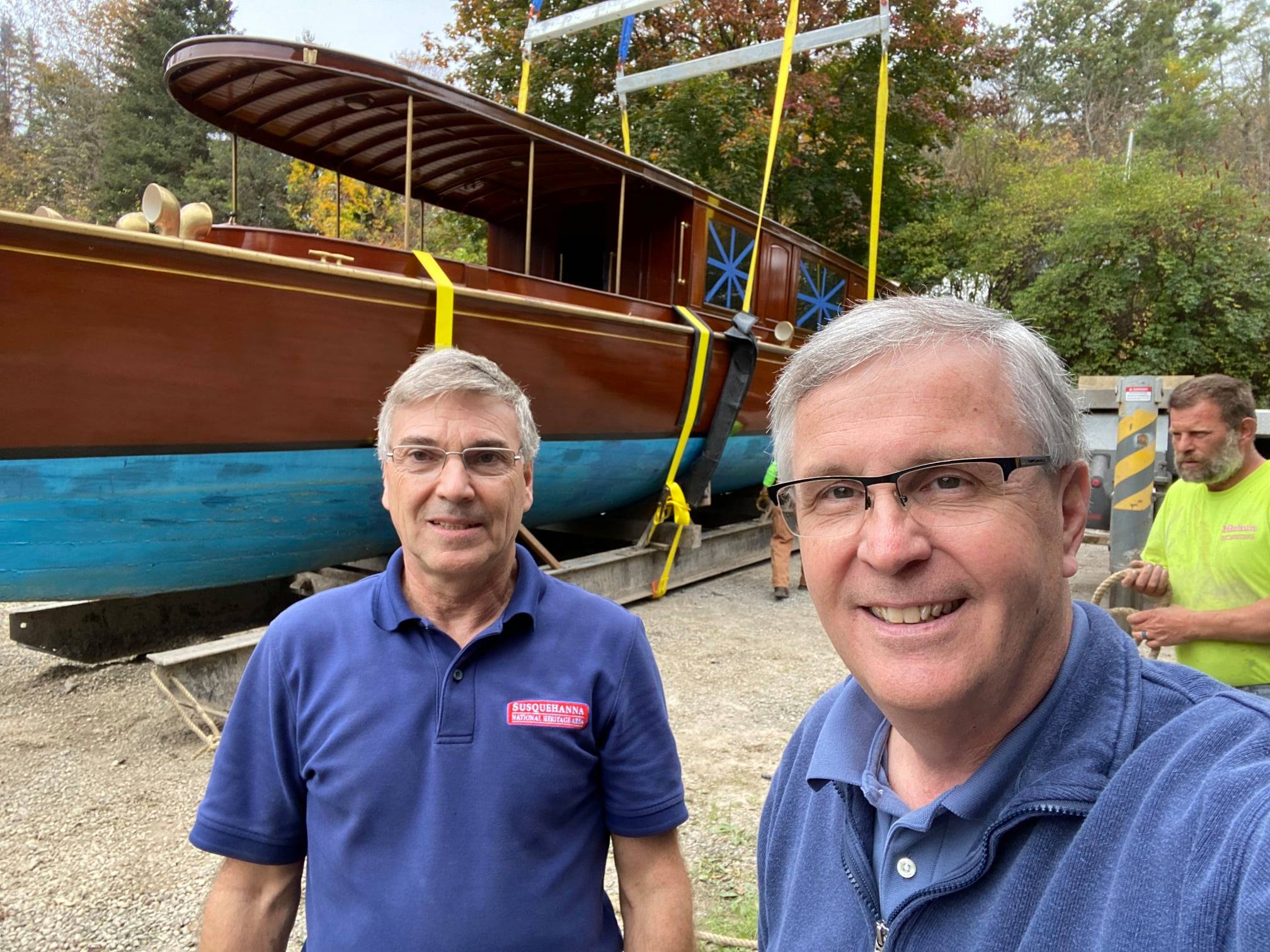 Next summer, the Susquehanna National Heritage Area plans to offer public tours of the Susquehanna River aboard an eye-catching, one-of-a-kind watercraft.
Related: Nonprofit seeking input as it crafts plan for Susquehanna National Heritage Area
Built in 1912 for Adolphus Busch, co-founder of the Anheuser-Busch brewery, the Chief Uncas is a luxurious 55-foot long motor yacht built of Honduran mahogany planking around an oak frame. It is powered by twin 4-hoursepower electric engines.
For more than a century, the vessel sailed on Ostego Lake near Cooperstown, N.Y., the headwaters of the Susquehanna River. Since the early 2000s, the Busch family has kept it in private use; prior to that, the Chief Uncas was used for public tours.
The vessel's new owner, the Susquehanna National Heritage Area, is the nonprofit in charge of overseeing America's 55th National Heritage Area, comprising Lancaster and York counties, established by Congress in 2019.
Mark Platts, Susquehanna Heritage's president, called the acquisition of the Chief Uncas a "passion project."

For three years, Susquehanna Heritage has offered pontoon boat tours, launched from its headquarters, the Zimmerman Center for Heritage on Long Level Road south of Wrightsville in York County.
They were successful, and the nonprofit wanted a larger vessel that could carry more people. Around two years ago, it learned that the Chief Uncas might be available.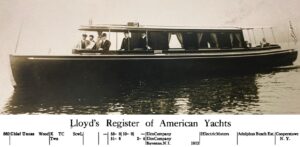 The boat's owner was Lou Busch Hager, Alolphus Busch's great great grandson. Hager, a resident of Palm Beach, Florida, had maintained his family's practice of spending summers on Ostego Lake. It was Hager who had converted the Chief Uncas back to electric power for its 100th anniversary in 2012, reversing a mid-20th century conversion to gasoline power.
The family of Steve and Liz Winand, owners of Shank's Mare Outfitters, have a vacation house on the lake, too: It was through the Winands that Susquehanna Heritage heard that Hager might be open to selling the Chief Uncas.
Over the Christmas 2019 holiday, Platts and Susqhehanna Heritage board Chairman Walt Rowen journeyed to Cooperstown to see the craft. Due to the pandemic, it wasn't until September 2020 that they were able to return for a trial cruise on the lake. It was a tremendous experience, and they were sold.
All in all, it took about a year to negotiate the sale, which was finalized in July. Hager generously reduced his asking price "significantly," Platts said — otherwise, Susquehanna Heritage could not have afforded to proceed.
In October, the Chief Uncas made its long trip from Cooperstown, N.Y., to southcentral Pennsylvania on a flatbed truck provided by Carlisle-based carrier Daily Express Inc. It was unloaded into storage, where it will remain over the winter.
To be sure, keeping a century-old wooden vessel in working order will take extra work. But given the "distinctive appeal" of the Chief Uncas' "classic design, elegance and quiet cruising character," it's worth it, Susquehanna Heritage says.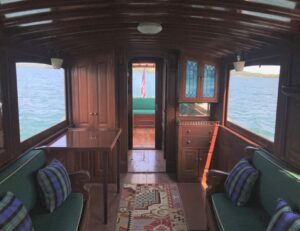 Cooperstown was founded by the father of 19th century novelist James Fenimore Cooper and many local landmarks are named after elements in Cooper's books. The Chief Uncas' name derives from a character in "The Last of the Mohicans."
"Adolphus Busch's naming of the boat for Cooper's fictional Uncas reflects the common appropriation and romanticizing of Indian culture and leaders in early 20th century America," Susquehanna Heritage said.
While Platts declined to provide the exact sale price, he said it's less than half of an estimated total startup budget of $180,000 to $190,000, which includes the acquisition, transport and storage as well as outfitting the Chief Uncas for its new role.
Three private donations made acquisition of the Chief Uncas possible: A major gift from Lancaster philanthropist Ann Barshinger, supplemented with gifts from George and Bambi Long and Doug Hoke of York. Additional funding came from state and federal grants.
Susquehanna Heritage expects to cover ongoing expenses with a mix of tour revenue, charters, sponsorships and donations.
The U.S. Coast Guard must certify the Chief Uncas before it can operate on the Susquehanna River. Among other things, the Coast Guard will decide how many people it can safely carry: Susquehanna Heritage expects the number to be in the mid-20s, but the final answer will depend on stability tests conducted next spring in Lake Clarke.
Susquehanna Heritage plans to conduct a few pilot runs in the lake before the public tours get under way. Platts said the tours will last around 80 minutes. The nonprofit is still working on pricing and other details.