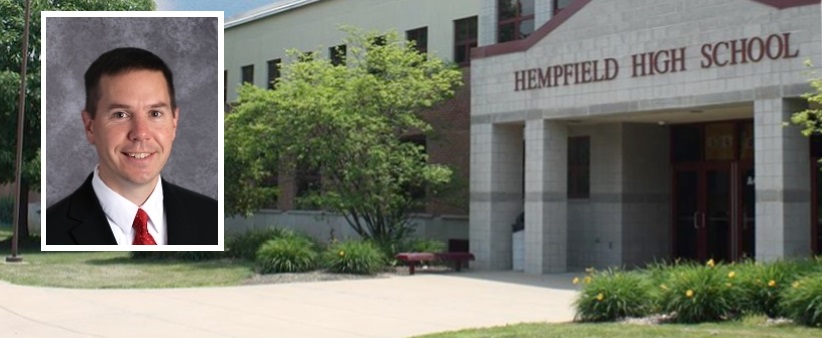 As coronavirus cases surge, school officials are facing what could be life-or-death decisions: Whether to stay open, to shift to remote instruction, or adopt some combination of the two.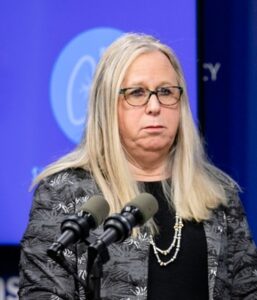 In the past two weeks, Lancaster County has shot into the ranks of counties with "substantial community transmission," with weekly case rates exceeding 100 per 100,000 population. Above that threshold, according to state guidelines, districts are advised to shift to fully remote instruction.
"We ask them to follow that model," Health Secretary Dr. Rachel Levine said Wednesday.
To date, many districts have not done so. There can be local conditions justifying that, Levine said.
That said, the department will be watching schools closely, and may develop "further contingency plans" as the pandemic progresses, Levine said.
Pennsylvania's teachers union has called on districts to follow the state's guidance "to the letter."
Districts seek doctors' expertise
Hempfield Superintendent Mike Bromirski serves as the main liaison between his fellow county superintendents and the medical experts they are relying on for Covid-19 guidance, particularly Penn Medicine Lancaster General Health, Lancaster County's largest health system.
Back in the spring, in the wake of Pennsylvania's initial shutdown, the superintendents recognized that they themselves lacked the knowledge base needed to deal with a pandemic, Bromirski said. So, with support from the county through CARES Act funds, they banded together to create a framework for ongoing guidance from local medical professionals.
"LG Health provides clinical counsel, such as interpreting  CDC guidelines, and provides guidance for managing contacts, suspected and confirmed Covid-19 cases," health system spokeswoman Mary Ann Eckard said. "LG Health also holds weekly HR, school nurse, and administration calls."
Bromirski called it "extremely beneficial" and "an absolutely wonderful partnership."
Districts near UPMC Lititz and WellSpan Ephrata have been working with those health systems, too, and with doctors within their boundaries. Bromirski's role as liaison, meanwhile, includes taking part in the county government's Covid-19 meetings, overseen by emergency public health adviser Ed Hurston.
Tracking the fall surge
Last week, when Lancaster County's case rate was 142 per 100,000, state officials recommended that local school districts keep an eye on the data for another week before committing to any decisions. On Monday, the state's Early Warning Monitoring System dashboard showed the case rate had climbed above 200 per 100,000.
Following Monday's data release, the Department of Education advised districts that they "should continue to review their data and make the best decisions for their students, staff and community," Bromirski said.
One important factor, he noted: "We are not seeing school spread. What we are seeing is community spread."
Data limitations are a problem, he said. The Department of Health is not releasing school-level data, and while ZIP code-level data can be helpful, it doesn't necessarily map one-on-one with school attendance boundaries.
Bromirski cautioned parents not to compare schools and school districts to each other, or to criticize one based on what another is doing.
"Every school district is different," he said. "Each school district needs to look at it from their lens, their perspective, engaging conversations with their school board and making the best decision that they can with the information they have at that time."
Districts, he said, are doing the best they can.
"I think it's important that everyone understands that what they do outside of school really matters right now," he said. "It has a direct impact on what happens in school. ... We truly need the community's help in order to keep schools open.