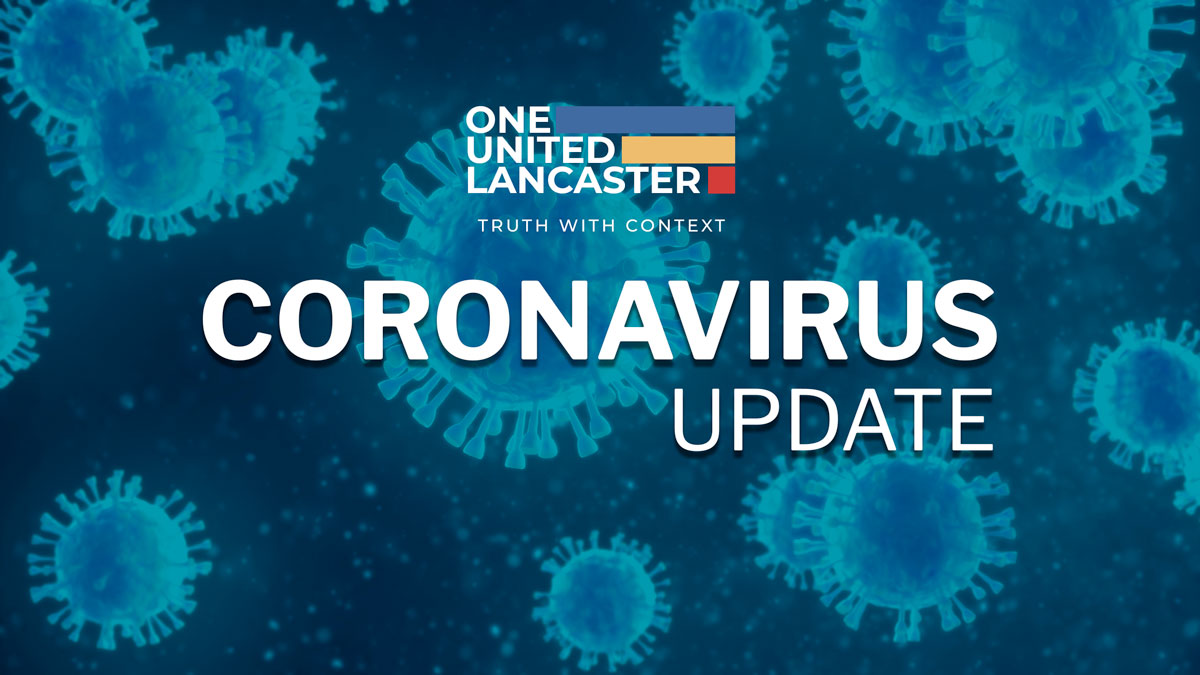 Lancaster County is experiencing substantial community transmission of coronavirus, Pennsylvania officials are confirming.
Related: PolicyLab director sounds alarm over Covid-19 fall resurgence in Lancaster County
The county was one of 12 moved from the "moderate" to "substantial" transmission category on Monday in the state's weekly update of its early warning monitoring dashboard. Of Pennsylvania's 67 counties, transmission is substantial in 38.
The designation reflects a Covid-19 case load above 100 per 100,000 population. Lancaster's rate over the past seven days is 142.2.
When rates are that high, the state health and education departments recommend that schools shift to full remote learning rather than in-person classes. The state said those departments will meet with school districts in counties with high transmission to "discuss the implications" for instruction.
According to the dashboard, Lancaster's rate the previous week was 103. A health department spokesman said past periods' data is revised and confirmed as additional cases come in, which can retroactively bump numbers above or below a particular threshold.
Inpatient tallies rising
Local hospital admissions for Covid-19 diagnoses are increasing along with cases. According to their online dashboards, Lancaster General Hospital has 47 Covid-19 inpatients and WellSpan Ephrata has 23, for a total of 70 as of Monday, up from 35 as recently as Oct. 29.
Of the county's 109 ventilators, a quarter are in use: 10 for Covid-19 patients and another 17 for patients with other ailments, according to the hospital preparedness data on Pennsylvania's Covid-19 dashboard.
Among the counties surrounding Lancaster County, Berks, Dauphin and Lebanon also have substantial transmission, according to the early warning monitoring dashboard. Chester and York have moderate levels of transmission; York had been in the "substantial" category as of last week.
Pennsylvania as a whole has seen a sharp rebound of the Covid-19 virus. It is averaging around 3,000 new cases a day and the number is climbing.
Officials reported 3,402 new cases on Monday, including 90 in Lancaster County.
The state's test positivity rate — the percentage of tests that indicate a patient has the virus — is 6.9%. A rate below 5% is optimal, indicating testing is doing a good job of catching cases.