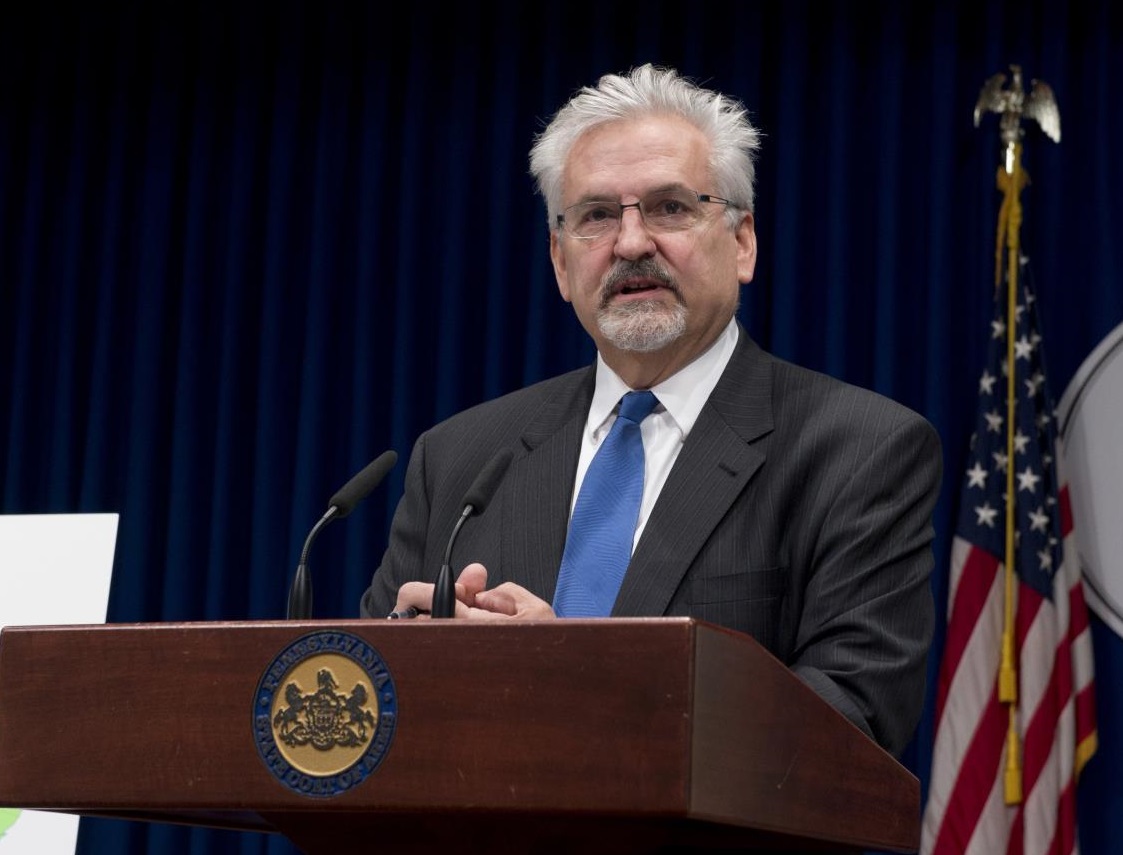 State Rep. Mike Sturla says Pennsylvania should have a statewide network of county-level health departments.
The coronavirus pandemic has made the need for local health care infrastructure and expertise abundantly clear, the Lancaster County Democrat said. Future pandemics are coming, he said, so it's important to put a framework in place soon.
Accordingly, Sturla plans to introduce legislation that would require counties to build local health capacity, either by starting their own health departments or joining their neighbors to create regional ones.
"Local officials are best positioned to understand the needs and characteristics of their communities," reads a co-sponsorship memorandum. "Thus, it is critical that local officials utilize their expertise in their own health department to ensure the best health outcomes for their constituents."
The idea is in its early stages, and the proposed bill has yet to be written. Sturla said he's floating the proposal now to give stakeholders a chance to respond and offer feedback.
At present, only six of Pennsylvania's 67 counties have health departments: Philadelphia, Allegheny (Pittsburgh's home county), Bucks, Chester, Erie and Montgomery.
Having county-level health departments in place would allow local officials to respond more nimbly to health emergencies, Sturla said.
Moreover, it would ease the burden on the state's health department, he said. During the past year, it has had to craft a response to Covid-19 that accounts for dramatically different conditions in counties that range from small and rural to large, dense and urban — a challenge Sturla described as "nightmarish."
Conservatives, he said, should embrace the idea of devolving more control to the local level.
The state Department of Health has worked closely with counties throughout the pandemic, spokesperson Barry Ciccocioppo said.
Several that lack health departments are in the process of exploring how to form one, and "we've been encouraging of that," he said.
In Lancaster County, the pandemic has revived discussion of a health department that goes back decades. A recent survey, conducted by Franklin & Marshall College researchers and funded by the United Way of Lancaster County, found strong public support for a county health department.
Lancaster City Council is expected to consider a resolution on Tuesday that would call for creation of one. It is similar to one that Manheim Township passed last month.
County Commissioner Craig Lehman, a Democrat, supports creating a county health department. In an email to One United Lancaster, he cautioned if there is a state mandate, the state must also provide the resources to fund it fully.
Lehman's colleagues, Republicans Josh Parsons and Ray D'Agostino, haven't ruled out a health department, but are more skeptical.
In last month's "State of the County" event, Parsons raised concerns about the potential expense, and said there may be ways to achieve the same ends more economically. The decision, he said, needs to be based on "facts and data," not emotion.
Parsons has dismissed the F&M survey as a "push poll"; its designers have strongly defended its objectivity.
By the numbers
The table below compares Lancaster County with four of the six state counties that have health departments. (The other two, Philadelphia, and Allegheny, are large urban centers.) The data is as of April 1, 2020. Note that it does not adjust for demographics, population density, social distancing practices, or other factors that can affect Covid-19 outcomes.