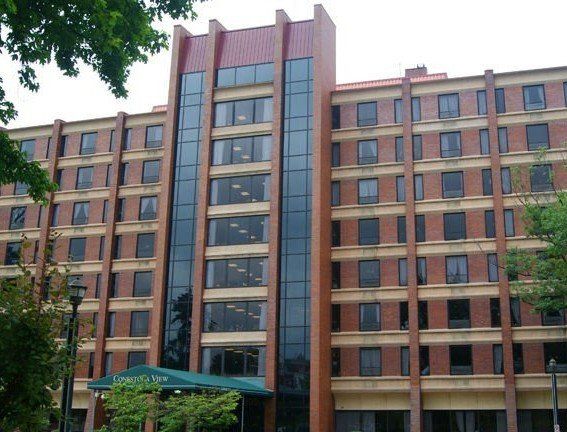 The Pennsylvania Department of Health is renewing its efforts to make nursing homes' Covid-19 vaccination and incidence data available to the public.
On Friday, the department launched a dashboard listing federal statistics by facility on resident and staff Covid-19 cases, deaths and vaccination rates. It is available on the state's Covid-19 Long-Term Care Facilities Data page.
It shows that just four out of the 32 nursing homes in Lancaster County had 80% or more of their staff fully vaccinated as of mid-October. (Most facilities' reports are dated Oct. 10 or Oct. 17.)
That 80% was the goal the department set in August, when it launched an earlier version of the dashboard. At the time, it said it hoped nursing homes would reach the threshold by Oct. 1.
Another six Lancaster County facilities have vaccinated between 70% to 80% of staff. Two of those, The Mennonite Home and Rehabilitation Center at Brethren Village, appear to be about to cross the 80% threshold, assuming their partly vaccinated staff complete their shots.
The lowest reported staff vaccination rate is 32.8% at Lancaster Nursing & Rehabilitation Center, formerly known as Conestoga View.
Formerly owned by the county, Lancaster Nursing & Rehabilitation Center has been in private hands since 2005. Earlier this year, it was acquired by New Jersey-based Imperial Healthcare Group.
As for cases and deaths, the dashboard indicates that six facilities have reported Covid-19 cases among patients over the past four weeks, led by Fairmount Homes, with 21. Ten have reported cases among staff, led by Homestead Village with 12 each and Masonic Village at Elizabethtown and Fairmount Homes with 11 cases each.
Cumulatively, Lancaster Nursing & Rehabilitation Center has reported the largest number of total patient cases, with 212, of whom 31 died. Ephrata Manor has reported the largest number of total patient deaths, 41, out of 102 cases. No facility has reported a staff death.
Previously, the Health Department said, nursing homes were required to report Covid-19 data to both the state and the federal government. The state has now decided to use the federal data and eliminate the state reporting requirement, reducing the work load on nursing home administrators.
The department said it plans to update the dashboard weekly.
It said Covid-19 incidence and deaths in nursing homes tend to track with the disease's prevalence in the community at large and that "staff infections appear to be a link between cases in the community and long-term care settings."
In a statement acting Health Secretary Beam said the department hopes the data will help to encourage vaccination among nursing home staff.
In August, the Biden administration announced that staff vaccination would be mandatory for all medical facilities that participate in Medicaid and Medicare. The Centers for Medicare & Medicaid Services said it would issue detailed guidance by the end of October; it had not done so as of mid-afternoon Friday.