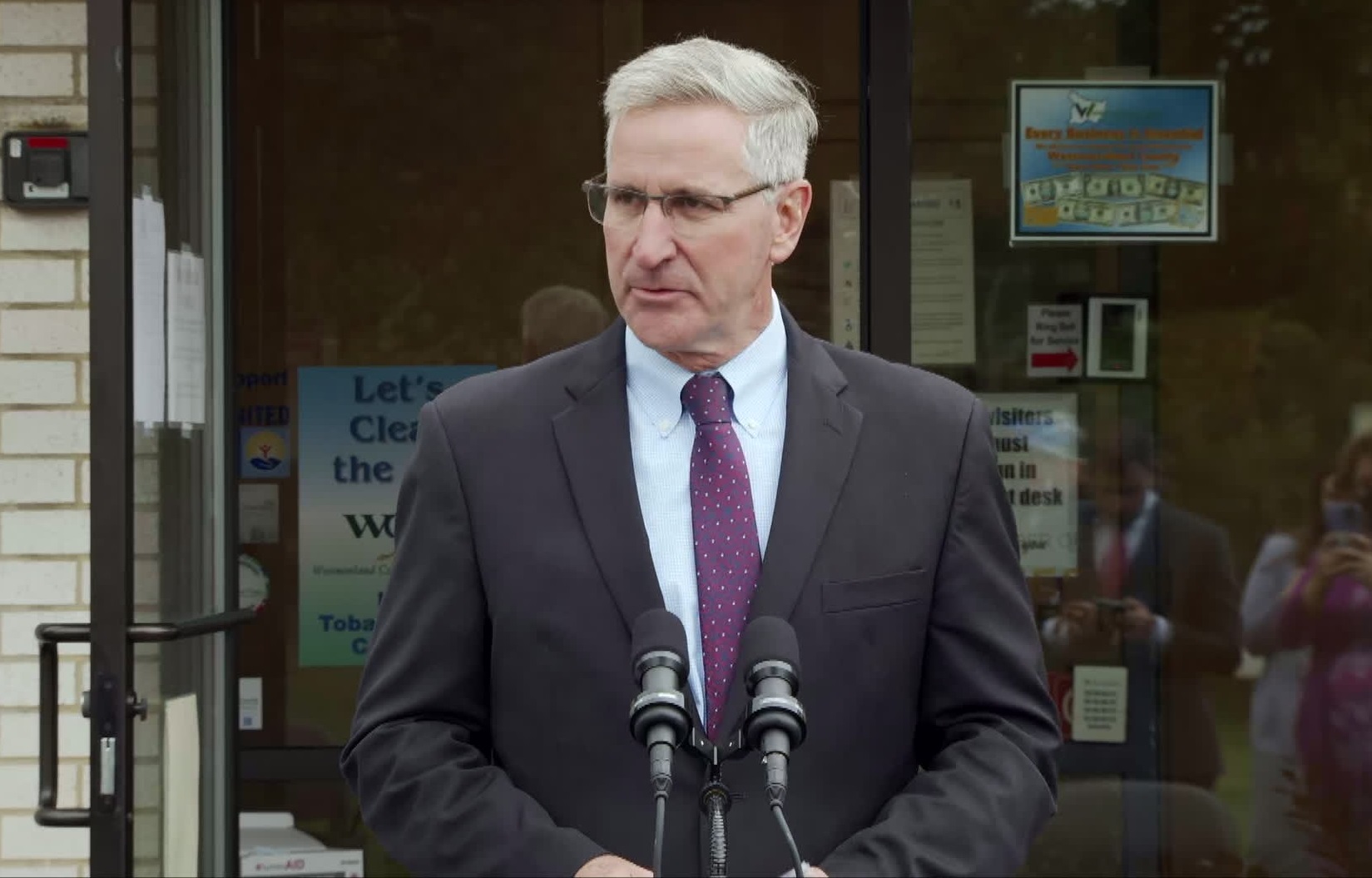 Pennsylvania's Senior Food Box Program is partnering with the delivery service DoorDash to deliver food to homebound seniors.
Second Lady Gisele Fetterman and Agriculture Secretary Russell Redding announced the initiative at a news conference Thursday at the Westmoreland Food Bank in western Pennsylvania.
Under the arrangement, DoorDash drivers will deliver Senior Food Boxes as needed in areas where gaps exist and DoorDash operates. Drivers are compensated as they would be for any DoorDash delivery.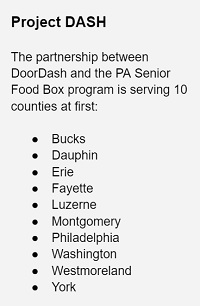 Initially, 10 counties are participating. Lancaster County is not among them, but more counties will be added as the program grows, officials said.
The initiative is part of "Project DASH," a DoorDash program that targets hunger and food waste and assists food charities with "last-mile" logistics — that is, getting food from distribution points to clients' doors.
Noting that September is Hunger Action Month, state officials and food bank leaders said they hope the partnership will grow enrollment in the Senior Food Box Program. More than 300,000 Pennsylvanians are eligible for it, but only about 35,000 participate.
To qualify, individuals must be at least age 60 and self-attest they earn no more than 13% of the U.S. poverty level. (For more information, click here.)
Many seniors lack transportation or find it difficult to pick up and carry the food boxes, which are fairly large. Food banks, conversely, often don't have the staffing or resources to make door-to-door deliveries.
Locally, Meals on Wheels of Lancaster recently launched a pilot program to deliver Senior Food Boxes. The DoorDash initiative is a similar effort to eliminate the issue of transportation as a barrier to participation.
"This partnership with DoorDash to deliver Senior Food Boxes is a commonsense solution that will make saying 'yes' to the box easy," Agriculture Secretary Redding said. "Accepting assistance can be hard enough for some, wondering how to get the food home should never be an added worry."
Hunger Free Pennsylvania, the state's largest food charity, partners with the state to administer the Senior Food Box Program through 17 regional food banks, including the Central PA Food Bank, which serves Lancaster County.
Hunger Free Pennsylvania recently launched an effort to increase participation through a partnership with PACE and PACENET. Referrals from the two senior prescription assistance programs have led to more than 2,800 Senor Food Box Program applications.
The program is supplied and funded through the U.S. Department of Agriculture.