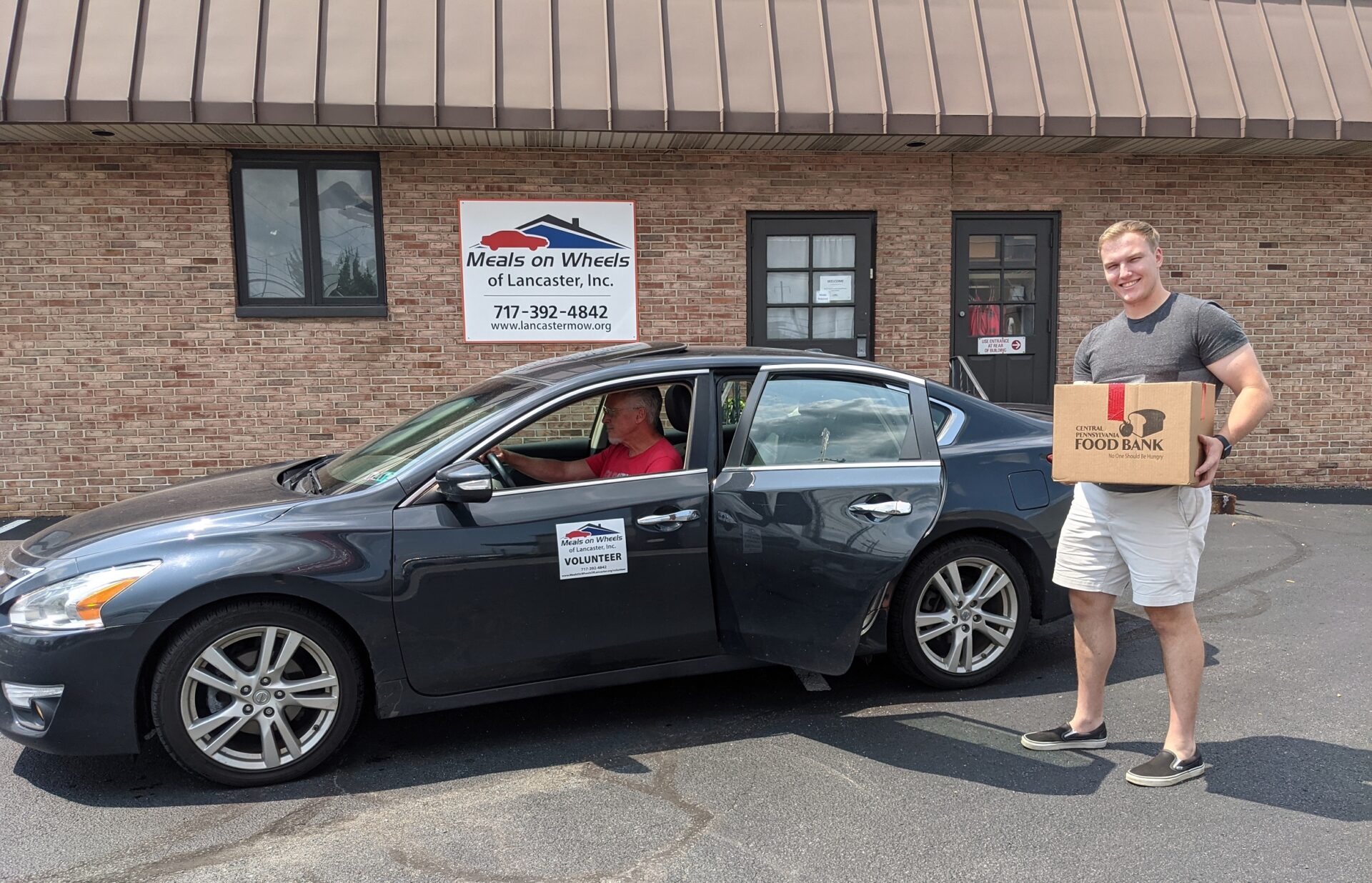 Two nonprofits have begun field-testing a partnership in Lancaster County to reduce barriers to a crucial food security program for senior citizens.
Last month, Meals on Wheels of Lancaster volunteers delivered more than 70 monthly food boxes from the Central Pennsylvania Food Bank, bringing them to clients along with their regular meal deliveries.
The boxes represented the first round of a six-month pilot program. If it goes well, the two nonprofits hope it can be expanded and replicated throughout the food bank's 27-county service area.
"We couldn't be happier to be piloting this with Meals on Wheels of Lancaster," said Adam Peterson, the food bank's senior program manager.
Pennsylvania's federally supported Senior Food Box program provides participating low-income seniors with a monthly box of shelf-stable food, containing a mix of healthy staples to supplement their other food sources.
About Senior Food Boxes
The Senior Food Box program is Pennsylvania's implementation of the Commodity Supplemental Food Program, a nationwide service funded and supplied by the U.S. Department of Agriculture.
Enrolled individuals over age 60 receive a monthly package of foodstuff: Shelf-stable milk, juice, cereal, canned goods, and other items selected as good sources of the nutrients sometimes lacking in older people's diets.
To be eligible, households must attest that their incomes are no more than 130% of the poverty level. For those who are above that cutoff but below 150% of the poverty level, the food bank offers ElderShare, a similar, privately sourced program.
State officials say more than 300,000 Pennsylvanians are eligible for Senior Food Boxes, but only about 35,000 are enrolled. There are about 650 recipients in Lancaster County, according to the Pennsylvania Department of Agriculture.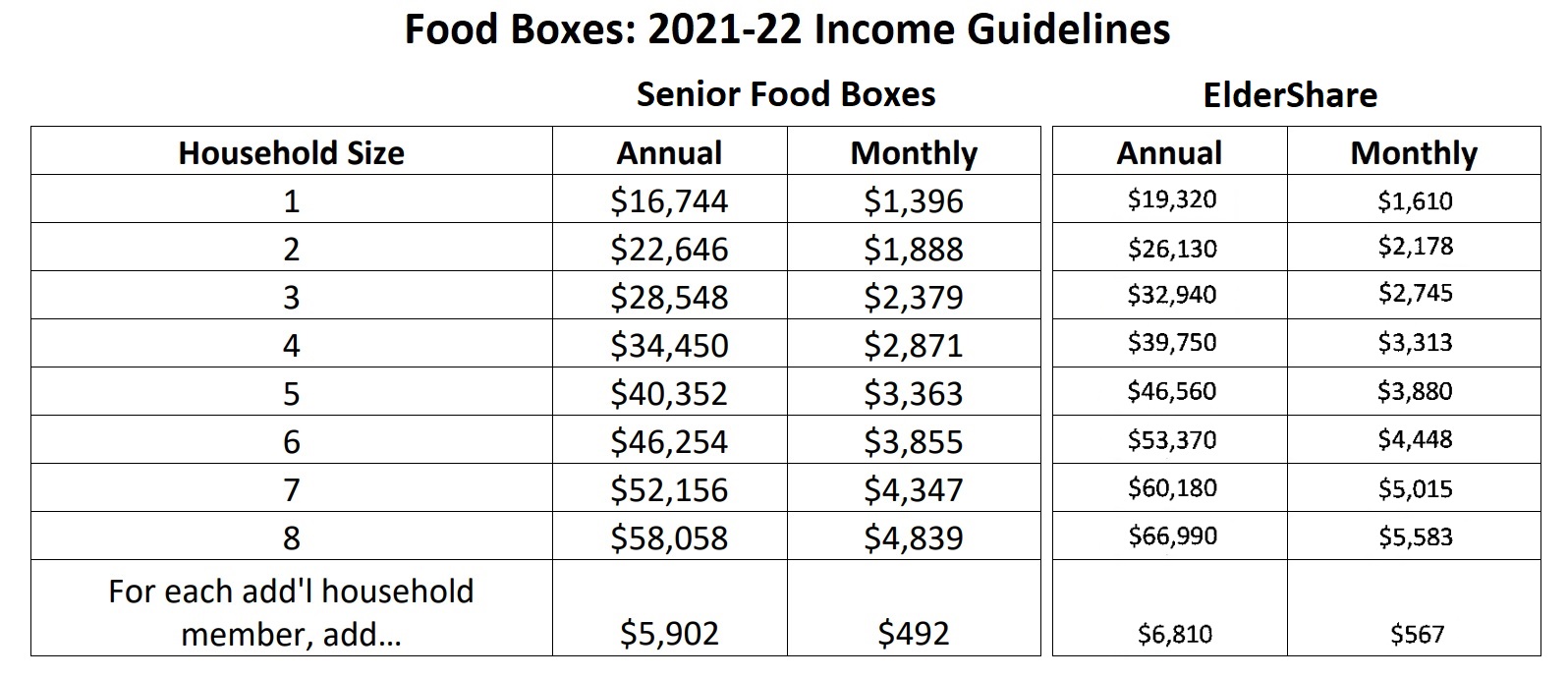 The food bank packs and distributes the food boxes on the state's behalf, using goods supplied by the U.S. Department of Agriculture. It operates a privately supported parallel food box program, ElderShare, to help seniors who are slightly above the federal program's income cutoff.
Clear need for home delivery
Under the current set-up, many seniors have to pick up their boxes from a central distribution point, such as a senior center or food pantry.
That can be daunting for any number of reasons: Long travel distances, difficulties arranging transportation, inclement weather, or just the challenge of lifting the boxes, which weigh around 30 to 35 pounds. The pandemic added still another layer of difficulty, further highlighting the need for a delivery alternative.
There frequently are dozens, even hundreds, of boxes left unclaimed each month, Peterson said.
"We're really pushing toward a home delivery system," he said.
Meals on Wheels of Lancaster was eager to help, said Doug Hopwood, Meals on Wheels of Lancaster's director of program and volunteer development.
Its volunteers deliver meals to local seniors five days a week, Monday through Friday, along some 30 delivery routes. The volunteers were excited to be involved, Hopwood said.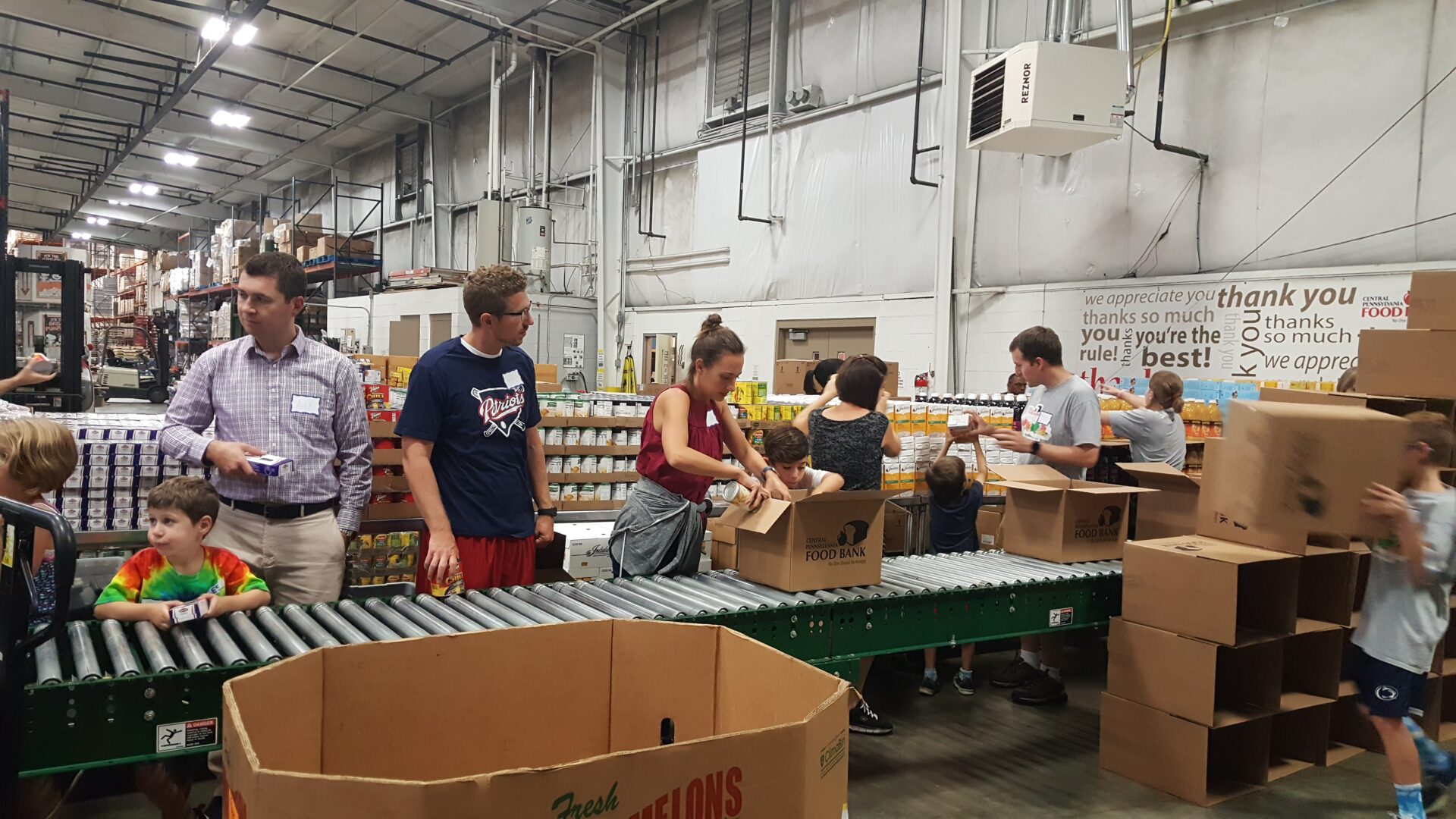 Noah Jordan, a rising senior at Franklin & Marshall College who interned at Meals on Wheels through F&M's Public Service Summer Institute, handled much of the start-up logistics. The first round of deliveries went well, with 58 Senior Food Boxes and 14 ElderShare boxes distributed within a few days.
The two programs complement each other, Peterson and Hopwood said.
Meals on Wheels doesn't deliver on weekends, so it's helpful for its clients to have the food box ingredients to draw from for Saturday and Sunday meal preparation. Conversely, food box clients can benefit from Meals on Wheels' daily delivery of hot and cold meals.
"The vision and the mission of Meals on Wheels perfectly align with what we're trying to accomplish," Peterson said.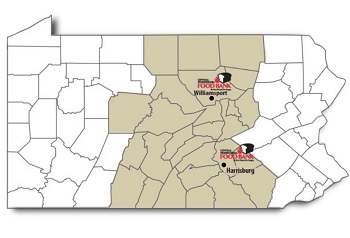 Phased expansion
For the first three months, Hopwood said, food box deliveries will be limited to recipients who are Meals on Wheels clients. Then the two nonprofits will look at expanding the scope.
For the time being, Meals on Wheels is absorbing the extra time involved. If it turns out that financial arrangements are needed to make the program sustainable, the food bank is willing to have that discussion, Peterson said.
Once the model is working smoothly, the food bank plans to bring in additional partners to extend it.
The food bank work with more than 1,000 local organizations: churches, shelters, food pantries and other Meals on Wheels organizations. The goal is to offer home delivery throughout its footprint, Peterson said.
In every county the food bank serves, "we hear the same plight that seniors are facing," he said.
For more information
Information and application materials for the Senior Food Box program are available here.
To find out about Senior Food Box delivery, call the Central PA Food Bank at (717) 564-1700.