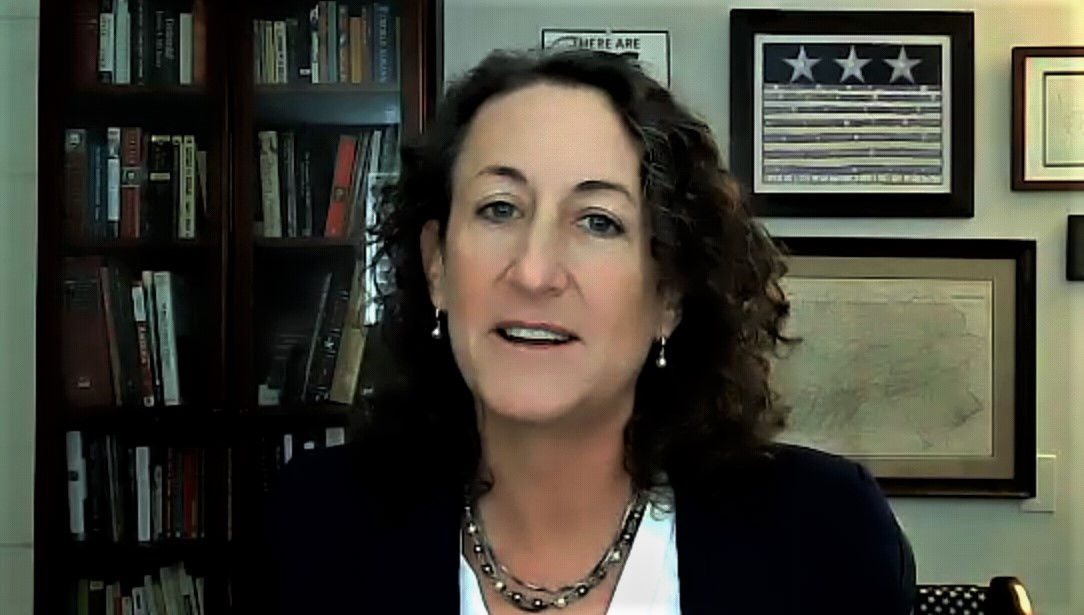 If you are casting a ballot sent to you by mail, make sure election officials have it in hand by Election Day, Tuesday, Nov. 3, Pennsylvania Secretary of State Boockvar said Friday.
Related: Pa. sees huge changeover to mail-in voting
Ideally, voters should drop off their completed ballots in person, Boockvar said during a Zoom call with reporters. Those who have no choice but to mail them in should do so as soon as possible, she said, recommending those voters treat this coming Monday, Oct. 26, as a deadline.
By avoiding last-minute mailing, voters can ensure their ballots will be counted. As of now, Pennsylvania is planning to accept mailed ballots up to three days after Election Day, unless postmarks indicate they were mailed after polling ended. But that grace period, though endorsed by the state Supreme Court, remains subject to legal challenges.
Tuesday, Oct. 27, is the last day to request a mail-in or absentee ballot.
Pennsylvania is under intense focus this election season, and is considered crucial to both Donald Trump's and Joe Biden's chances of winning the presidency. Boockvar said the state well prepared to thwart any and all attempts at interference, whether foreign or domestic, and that voters can have confidence in the integrity of the process and its outcome.
Asked about concerns over "naked" ballots — in Pennsylvania, a mail-in ballot is disqualified unless it is sealed in a secrecy envelope — she expressed confidence that concerted public education efforts have spread the word effectively.
Other highlights from Boockvar's comments:
• Voter intimidation: While there are no reports to date of Pennsylvanians receiving the threatening emails reported elsewhere, the possibility is a concern, Boockvar said, and voters should report any threats to election officials and law enforcement. She also expressed concern over the Trump campaign's recent videotaping of people dropping off ballots. If voters see that as threatening the free exercise of their franchise, "that crosses the line," she said, though she acknowledged the issue is legally nuanced and "the details matter."
• Duplicate ballots: Due to a computer error, about 4,000 voters received duplicate mail-in ballots. The matter has been rectified, and the state's coding and cross-checking systems ensure only one ballot per voter can be counted, Boockvar said.
• Election results: At present, counties can't start processing mail-in votes early, which is expected to delay results on Election Day. Counties have committed to counting around the clock, Boockvar said, and as results come in, the state will publish both current vote totals and the number of ballots that remain.
For more information about voting and the upcoming election, visit VotesPA.com. For information specific to Lancaster County, visit the county Board of Elections website.